Total Wine & More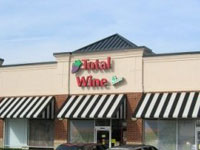 PLACE INFO
Type:
Store
1744 Laskin Rd
Virginia Beach
,
Virginia
, 23454-4503
United States
(757) 428-6998 |
map
totalwine.com
Notes:
No notes at this time.
Added by WVbeergeek
Reviews: 11 | Ratings: 24
3.67
/5
rDev
+6.4%
vibe: 3.75 | quality: 3.5 | service: 3.5 | selection: 4
Stopped here to check out the selection and was completely overwhelmed. We don't have places like this in NY. It was like a Costco of just wine and beer. Huge selection of beer from all over. Once I collected my breath, I realized the beers are organized by country on one side and beer style on the other side. They had a small section where whales might be (special releases?) but I didn't find any. The only whale I found was Narwhal which was hard to find when it was released in NY. And they had cases of it.
Overall seems like a decent place if you are looking for common stuff (SNPA) etc.... But they didn't have a decent selection of local VA beers. Prices were average. But much cheaper than NY.
706 characters
3.3
/5
rDev
-4.3%
vibe: 3 | quality: 3.5 | service: 3 | selection: 3.5
Total wine is a great place to stop if you only have gas stations around to get beer. The wine selection is very good but I am not reviewing it for the wine. The beer selection is better then farm fresh or most other grocery stores. You can find alot of craft beer but nothing truely unique. The prices are not bad which is nice but the staff knows nothing about the beers they are selling. The only thing I have heard the staff say about the beers they are selling is that they have a new special or a new seasonal in. (thanks for reading the sign to me) All in all, not bad for a craft store but not anything super special.
625 characters
3.05
/5
rDev
-11.6%
Had to get the oil changed in the old van so I walked across the busy street to give this place a once over.
Typical Wine and More fare. Service was nowhere to be found. Although I rarely need help, the offer is always nice and lets me know they care about the customer.
The selection was a bit paltry, especially for a TWM. Only half an aisle of products and some other singles on the back wall. I certainly didnt see anything exotic or not avaialable at any grocer. Most of the selection here was semi macro with the regional beers and a couple of specialties.
The only saving grace was that this place is pretty close to the beach, two miles or so. It was the closest place to our hotel so it wasnt bad. I would probably come back if I didnt want to drive all the down to the Grape and Gourmet.
802 characters

3.5
/5
rDev
+1.4%
They have a very nice selection at good prices. If someone can help you, they will. It is just rather in a busy part of town at most hours and they put the beer in the back corner. This place, as much as others I have been too in the chain, are a good source for those popular hard-to-find beers but not for rare ones. Also, wine is right in their name for a reason.
I found staples like the Van Steeneberg sampler, cases of Sierra Nevada Celebration seasonal, nice selection of Belgians, large amount of American micros.
521 characters
3.85
/5
rDev
+11.6%
Decent beer shop but definitely focused on the wine part of their name more than the "and more" part. Better selection than you find at most grocers around town, and comparable prices. However, with the Grape and Gourmet being nearby, this store does not really offer anything that cannot be found elsewhere. Also, the staff is not very knowledgable about the beer section. The few times I have asked someone a question, they would usually stare at the shelf for a while and then go ask someone else. This is a decent shop with a decent selection, just not anything unique.
573 characters

3.85
/5
rDev
+11.6%
The Chesapeake branch is one of my regular beer stores. The reason I go to the Va Beach store is because Va Beach is the first one in the chain to get new seasonal or special items. They got SN Anniversary Ale and Harvest Ale long before the Chesapeake branch got theirs. I don't know the staff at Va Beach and my only encounters are to ask for the special interest item that brought me there and checkout.
Like Chesapeake, there is a fairly good selection, prices are ok, the layout is fairly good with easy to find items.
524 characters
3.15
/5
rDev
-8.7%
Tonsa wine with some beer in coolers along the left wall after you walk in. They sell kegs in a room on the left and there are cases of beer down the first two aisles with the good stuff down the second aisle. On the very back wall, there are the shelves with the singles. The selection is average. They have good beers, but not too much you won't find in other stores in the area. There are a few gems, though, with a slowly increasing selection of Belgian beers. As stated in other reviews, the service is rare. One time, however, one of the managers came up to me and talked to me extensively about the beer selections. What they had, and what they were planning on getting in the future. They also were kind enough on a couple of occasions to let me break apart some 4/6 packs to just buy singles. The value is not bad. Average with some beers cheaper than others and others cheaper elsewhere. Overall, it's not a bad place to go get some good beer. Not the best, but not 7-11 either.
988 characters

3.15
/5
rDev
-8.7%
Been to this place every year when I visit VB. An acceptable selection of beer and wine. Not bad for the vast beer wasteland that is Virginia Beach. I generally take my own enough to last at least three days. After that I am on my own to forage for acceptable beer. I can't understand why a place like Virginia Beach is lacking in beer procurement establishments.
That said, this place appears to have the best selection in town. A decent variety of brew. Son't expect any help from the staff, though. Additionally, make sure you check the dates on the cases and bottles.
574 characters
3.4
/5
rDev
-1.4%
The Total Wine & More is a breeze to locate on your left when heading North on First Colonial off I-264. It is in the corner near Michael's.
The beer is located at the back and the selection is pretty similar to the other locations in the area. They are missing many of the seasonal selections you find in smaller establishments, but all in all have a decent selection.
The service really bites. A worker was in the area and never asked if he could be of assistance and banged the shelves with the rolling staircase. He did move the stairs out of my way, but never made a move to try to point me toward a selection.
If I was in the area I would stop by, but certainly this Total Wine location is not worth a special trip.
730 characters
2.7
/5
rDev
-21.7%
The Mcwine and beer stores. Tons of wine and along the back wall of the store is a line of single bottles.. Nothing ive really not seen before. Curiously they had a bottle of 90min IPA 750ml that had sample written on the back and it looked like it had had a swig taken out of it. Their sixpack selection is fair also. They do have the whole troegs line which is pretty nice. The service is non-existant...
Went back 6 months later-- The selection isnt bad, its just kinda predictable. However, they are somehow able to get Brooklyn Products, and Victory. Belgians limited to Delerium Tremens, La Chouffe, Chimay. German selection is weak, with only Weihenstephaner Hefe, and Aventinus being standouts.. As I stated before they do carry Troegs, and Also for some reason are able to get Legend Brewery out of Richmond to deliver to them.
839 characters
3.55
/5
rDev
+2.9%
Basically a huge massive array of wine that goes on for aisles and aisles, however when you reach the far left back corner of the store there is a wall of individual bottled beers ranging from micros, domestic, and of course the imports were representing here. Very clean and new atmosphere like going to Lowe's or something along those lines feels like a Wine and Beer warehouse but not as big. Everything in singles can be found in six packs as well along with a slew of other selections that were in sixers only for some reason. Up front to the right of the registers I found the beer coolers were kept cold at under five bucks were some Arrogance, Rogue, and other 22oz bombers at very affordable and un-PA prices. I snagged some brews unvailable to me such as the Old Dominion, and Tupper's Hop Pocket beer. Grabbed a nice variety at my fingertips and also snagged a few favorites namingly Aventinus. Oh did I mention the cigar selection not too shabby at all, decent if that's what your into. Now service there were only two or three people working this massive store, so not much assistance came my way even though I was there about an hour. A weird story to tell about their store policies is that I brought my sister's b/f in their with me thinking he's eighteen and in there with me right perfectly okay....right? Nope, the kid tried to buy some swiss chocolate and they ID'd him on the spot, they said if your not 21 you must leave the store immediately and he responded so I can't buy chocolate at 18 is this a communistic regime. I got a kick out of it and realized the girl at the register was just trying to do her job, but what a messed up policy.
1,663 characters
Total Wine & More in Virginia Beach, VA
3.45
out of
5
based on
24
ratings.