Bar Matchless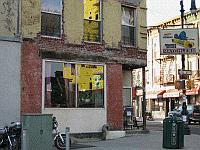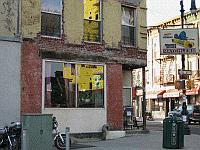 Bar, Eatery
557 Manhattan Ave
Brooklyn
,
New York
, 11222-3919
United States
(718) 383-5333 |
map
barmatchless.com
Notes:
Recent ratings and reviews.
| Log in to view more ratings + sorting options.
Ratings by elamb106:

Rated by elamb106 from New York
4
/5
rDev
+7%
vibe: 4 | quality: 4 | service: 4 | selection: 4 | food: 4
Jan 06, 2016
More User Ratings:
Reviewed by DaggerEyes from New York
3.98
/5
rDev
+6.4%
vibe: 4 | quality: 3.5 | service: 5 | selection: 3.5
I'll admit there are plenty of better "beer bars" in the area than this one, but as a local this is the place i just go for a pint. It's my "Cheers" Don't get me wrong I love Mugs and Spuyten Duvil Barcade etc etc, but this is just a good place to relax with some friends have some good domestic brews and shoot some pool.
Music is always good, the weekend bartenders are great....oh and now they have captain lawrence on tap which is huge in my book, maybe not a place to visit for out of towners but if you're a neighborhood dweller and are looking for a place to lay low I highly recommend it... oh and every tuesday it's 2 for 1 all night
Sep 20, 2007
Reviewed by Amalak from New York
3
/5
rDev
-19.8%
vibe: 3 | quality: 3 | service: 3.5 | selection: 2.5
It's not that Matchless is bad, because it isn't. It's just that there are so many better bars in that area that why go to this place? The beer selection is very average (especially considering what you can find around at local bars). They have decent domestic brews (Harpoon, Rogue, Brooklyn). But you can find these anywhere, and there have been a couple of times that the beer seemed flat off the tap.

It has a good music scene in a separate area (so if live music isn't your thing, your not forced to partake.)

Service is good, bar is nice and booths are nice. But in this neighborhood, you can find better.
Sep 19, 2007

Reviewed by francisweizen from Washington
4.06
/5
rDev
+8.6%
vibe: 4.5 | quality: 4 | service: 4 | selection: 4
Another good bar in the Greenpoint neighberhood. Close to my Grandmothers old house (RIP). Anyways, this place has a great warehouse vibe. Dark and laid out with a big lofty space. Live music was playing when we last visited and the dude was covering tom waits...Works for me. Quality of the draughts is very good and the 'tenders were very nice and suggestive. Quite a few nice sixpoints on tap including the quad which kicked my ass. Gotta love draught sixpoint in this town. Anyway, i'm not sure if they do food or anything like that, but if they do it's prolly hella good. Another great brooklyn beer bar. And a nice stroll up from the mark bar....detour onto nassua ave for a while to take in more of historic polish greenpoint. Yup.
Mar 26, 2006

Reviewed by Todd from California
2.61
/5
rDev
-30.2%
vibe: 4 | quality: 1 | service: 3 | selection: 3.5
Let's get the pleasantries out of the way ... Matchless has a cool vibe. Seems like a bit of a wannabe place, but I dig the space. Open, welcoming and a bit lounge-y ... meets a motorcycle fanatics basement with darts. The beer selection appeared pretty decent, perhaps a bit cookie-cutter with some larger regionals that you see everywhere, but regardless anyone would be able to find something worthy to have. Just nothing standoutish.

That said, their draft beer offerings were absolutely undrinkable. All the beer we ordered had been overtaken by slick and buttery diacetyl. These major qualities issues cut our visit short, and we moved on to better beer. On our way out one of the owners apologized, said they are still working out the kinks and whatnot, which was cool, but it was too late and they've been open for quite a while and have had plenty of time to sort things out. Sorry ... but Prima Pils shouldn't taste like I'm sucking a stale Werther's. If they cleaned their lines / took some time to notice the quality of their beers ... this could be a great destination.

Service at the bar was friendly, and the only redeeming quality that saved them from totally sucking was that it wound up being "Taco Tuesday!" ... and with my last pint I got to create two tacos at the bar.
May 22, 2005
Reviewed by SCW from New York
4.5
/5
rDev
+20.3%
vibe: 4.5 | quality: 4.5 | service: 5 | selection: 4
This place is the perfect Williamsburg Bar. I think it is housed in a former garage or machine shop, but the atmosphere is anything but informal or cold. The bar has candlelit tables throughout and has an alcove in back where people can huddle together and drink tasty microbrews.


The selections are nice. The owners rotate through a number of nice domestic microbrews on tap, including Rogue, Heavyweight, and Old Rasputin. One of the owners name is Larry, and if you see him tending bar (as he usually is... look for the sideburns) say "hi" to him from Shane at Sixpoint.

The service is always good and the atmosphere is chill. Expect a lot of neighborhood cats to crawl out of the woodwork to get sauced, especially on the weekends. I've only been there a couple of times, but I had a great time on both occassions.
Feb 23, 2005
Reviewed by TheLongBeachBum from California
3.73
/5
rDev
-0.3%
vibe: 4 | quality: 4 | service: 3.5 | selection: 3.5
A superb Eggs Benedict and Bloody Mary Brunch, followed by a relaxed beer or five in Mugs, was a good grounding for a small Sunday afternoon Pub Crawl of Brooklyn. Later in the afternoon, FeloniousPhil and Davo decided that I should try a relatively new nearby Bar called Matchless, which was only a lovely 10 minute walk from Mugs in the sunny afternoon through a nearby park.

The name of the Bar seems to be a throw back to the former automotive purpose of the Building. Matchless is classic British Motorcycle Marque that started manufacturing pedal cycles in the late 1890's, they produced their first motorcycle in 1912. Matchless eventually bought rivals AJS and later formed AMC in 1938 which in turn later encompassed another classis British Marque, Norton. Now long gone, Matchless are highly collectible British Bikes.

Located on a corner in what seemed like a quiet neighborhood, the bar is entered though a small corner entrance. Inside, bare bricked walls, mirrors and old style 1970's bar stools give the place a retro-feel. A copper topped bar has around 20 Taps (I didn't count them) mounted on two large copper pipe support frames.

A roomy interior makes this a great place to hang with a crowd of people. In the back, there is a small "lounge area" for want of a better description. It contains an old dark green leather sofa facing a white dividing wall that has a small collection of mounted artwork. Nearby, white paint peels off an exposed brick work in an area that has a Table Football game (or Fooseball as Americans seem to want to refer to it). Whatever you call them, Limeys love these, so a 2-a-side tournament was immediately organized. Myself and FeloniousPhil decided to take on Davo and RokotGirl. Poor defensive work by me and a ruthless attacking streak from RokotGirl (aka Sabrina the Striker) ensured a victory for Davo and RokotGirl. FeloniousPhil still isn't speaking to me after that defeat.

Those not appreciative of the proper form of Football, can peruse the Jukebox, but ask the staff to "switch the switch" before putting any money in here or you may not hear your selection if the background music is playing. Well equipped with many rock and punk classics, it makes for a good selection of drinking music.

Matchless is a spacey bar that offers some respite from the more popular Beer bars whilst still offering a solid range of beers. The Perkuno's Hammer that I had was fresh, nicely conditioned and in superb form, in fact, it was my 'beer of the day' that Sunday as it happened.

Beers on Tap during my visit were, for 3 Dollars; 1883 Lager, for 4 Dollars; Brooklyn Weisse, DogFish Head Aprihop, Stoudts Pilsner, Southampton Red, Rogue Dead Guy Ale, Stoudt's Gold Lager, Blanche de Brooklyn, Brooklyn Lager, and for 5 Dollars; Victory Old Horizontal, Perkuno's Hammer and Golden Idol. Guinness, Stella Artois, Pabst Blue Ribbon and Doc's Hard Pear Cider made the number of drafts available up to 16.

Service was a little patchy, even though it was almost empty on my visit. The woman behind the Bar seemed like she would rather be somewhere else, and even asked us to "watch the bar" whilst she went outside for a smoke. Prices seemed OK, but the big attraction here is that it makes for a good stop for a couple of Beers on a tour of Brooklyn and is only a short walk from Mugs and the Brooklyn Brewery. I strongly recommend the Perkuno's Hammer which is superb, and I dig the genuine Hammer Tap used to dispense it!

Last Visit: Sunday 30th May, 2004.
Jun 27, 2004
Reviewed by saltydog from New York
3.4
/5
rDev
-9.1%
vibe: 4 | quality: 3 | service: 4 | selection: 3
March 2006: It appears from recent visits that they really are not pushing to appeal to beer geeks any more. There are occassionally a couple of beers I like there, but nowhere near the selection they had a couple of years ago (the draft list on their website is about 2 years out of date!) Too bad as there is no bar closer to my house on the Beerfly list. They have had issues with dirty lines on occassion as well.

June 2004: I wanted to update this review from October...now in June of the next year I would increase the selection rating, as they have gotten a number of good bottles, and the percentage of high-quality drafts has increased as well...recent beers on draft including Perkuno's Hammer, Old Horizontal, Old Rasputin, Old Salty (lots of Old beers!) and Heavyweight Golden Idol. So I have knocked up the bar a bit.

October 2003: Another nice addition to the currently hopping Greenpoint/ Williamsburg area, which opened in September 2003. Draft selection of about 15 beers includes a good variety of microbrews and imports, and plans to keep rotating and getting even more interesting beers. Off to a good start, and well placed (about midway between The Mark Bar and Mugs) for a pub crawl in the area. No bottles at this time.
Jun 23, 2004
Reviewed by slander from New York
3.86
/5
rDev
+3.2%
vibe: 4 | quality: 4 | service: 4 | selection: 3.5
The other stop on last Monday's "fact finding mission". It's a quiet corner bar with an attractive interior. Good artwork and a back room with a bunch of candlelit tables and a foosball table. About 15 taps, with a small but sturdy representation of the American micro scene. A few locals (2 Brooklyns, Bluepoint Oatmeal), a few regionals (Magic Hat #9, Victory Hop Devil) and a few other coastals (Rogue Dead Guy) as well as a few imports (Hacker Pschorr Weisse, Hofbrau Okto). No bottles, but they're "new guy" so we'll just see. Good comfortable atmosphere, hangin' in the back room, drinkin' the non cask Bluepoint Oatmeal Stout by candlelight (Foosball kids shut the lights off on us when they left the room. None of us could be bothered to get up and turn them back on).
Oct 28, 2003
Bar Matchless in Brooklyn, NY
Place rating:
3.74
out of
5
with
10
ratings