Lee's Discount Liquor - Sunset Office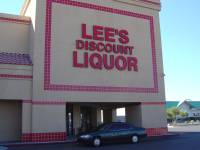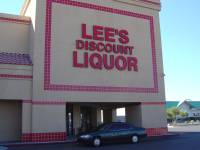 PLACE INFO
Type:
Store
4427 E Sunset Rd
Henderson
,
Nevada
, 89014-2265
United States
(702) 451-0100 |
map
leesliquorlv.com
Notes:
No notes at this time.
Added by BeerAdvocate
PLACE STATS
Reviews:

14

Ratings:

pDev:

12.75%
HISTOGRAM
View: Place Reviews
Ratings: 14 | Reviews: 14
Reviews by BeTheBall:

4.05
/5
rDev
+1.3%
Stopped there last week during a visit to the area, looking for beer not available in Mass. Bought some Deschutes Inversion IPA and New Belgium Abbey Ale.
The atmosphere was like a warehouse. Selection was quite large, not the best I've seen but very good. Prices I thought were incredible, at least compared to where I live. Less taxes? I should move there; I'd save so much :)
Definitely a great place to stop for some stock for the hotel room, but not near the strip at all. If you're going that way, don't miss it.
518 characters
More User Reviews:
3
/5
rDev
-25%
vibe: 3 | quality: 3 | service: 2 | selection: 4
My "home" store right down the street from my place.
Where to begin... well, as any Vegas local knows, the availability of good beer here is limited, to say the least, so going to Lee's is somewhat of a necessity. More often that not you will not be able to speak to anyone about beer selection unless you seek them out. Even when you are able to speak to the "beer guy" you will find that you are most likely more knowledgeable than he is. On the plus side the selection at this store is right on par with what's available here in Vegas. Another plus is that limited release beers stay on the shelves at this store longer than most others.
Overall not a terrible store for just going in and getting out. On par for any box store you go to, you better know what you like and know what you need or else you might be in trouble.
830 characters
4
/5
rDev 0%
This was a great place to visit as recommended by a bartender at Pour 24 inside the New York New York hotel on the strip in Las Vegas. I made it to the store just before closing amazingly after a hell of a process with the bus system and finally catching a cab. They had a great selection of singles in 12s, bombers and 750s. Various things available from Stone, Lost Coast, Sprecher, North Coast, Rogue, Unibroue, and more. Prices were definitely nothing to complain about and I ended up checking out with a cart full of singles sitting at about 50 total and that not being the full selection available, just a majority of the ones I had yet to try. Stone bombers for about $7, Unibroue 750s for about $8. Reasonable. Unfortunately I didn't end up being able to try half those beers as there was a problem in trying to get them back home as we had taken a plane and wasn't able to check half of them. Many beers available from the area and from California which was great because we don't get much from them around here. I would say this is a good place to make a beer run if you're in the area. Check it out.
1,110 characters

3.7
/5
rDev
-7.5%
It's a box store and shows it.
It's selection was best in bombers and larger sizes, including a monstrous bottle of Duvel. I was really pleased and I was able to find more than enough for a present for a fellow beer geek who's getting married.
It's six pack and case selection wasn't as impressive, but they had awesome cash-purchase specials. $4.99 for a sixer of Lost Coast? Good enough for me.
The service was average. I asked if they had a specific case at room temp instead of cold. The fellow did exactly what I had just done... looked down all the aisles. But he was responsive.
I was basically making a beer run since I was in Vegas anyway. It worked well for that. There wasn't much that I pay through the nose for in my podunk town that wasn't available there. Thansk to BA for making the search for these shops far easier.
836 characters
3.85
/5
rDev
-3.8%
Lee's on Sunset is my saviour. Having been stuck in Las Vegas for work for two months I have discovered that Vegas is not a really good beer destanation. Lee's has helped me out of those duldrums. They carry a very decent selection of regular craft brews but the bonus is the limited releases they carry especially if you are from the East Coast. On my first visit the problem was not finding something I wanted but deciding what to buy and keep my total check reasonable. I ended up getting a 4 pack of 2008 Bourbon County Stout though was torn with Mirror Mirror and barrel aged Old Rasputin being on the shelf. Service was pretty non-existant but it is to be expected in a warehouse store like this. Much better in terms of selection compared to the other Lee's I have been to. Definitely the place I will go to pick up beer while I am in the Vegas area.
857 characters

4
/5
rDev 0%
vibe: 4 | quality: 4 | service: 4 | selection: 4
Stopped here on a beer hunting expedition while on a trip to Vegas.
This place has some good quality beers and definitely worth the stop. A very nice selection of craft beers, the prize being Deschutes Black Butte XX (got a half dozen!). They also had HopHenge and other Deschutes beers, a lot of New Belgium beers, some Firestone Walker. Also a reasonable selection of Belgians and European beers. Pretty good selection of Rocheforts and Saison Dupont, etc. No Alesmith which was a bit of a disappointment since some reviews indicated they might have some.
I like this place.
UPDATE: A couple of subsequent trips to LV for business have been quite disappointing. It seems that Lee's has de-emphasized the beer program since my earlier review. Nothing special for the out of town shopper, still a solid place if you're local.
HV
833 characters
3.7
/5
rDev
-7.5%
Visited during my sobering-up period during the Brewfest 08 across the street at Barley's on 05/10/08.
This place is enormous, like a club/warehouse store. Right inside the door, I saw their single malt scotch case. Awesome selection! Things I've never seen anywhere before.
The craft beer is in coolers all the way to the back. Good, solid selection that is essentially identical to any good BevMo in California (where I'm from). Rogue, Stone, Alesmith, Sierra Nevada, plenty of Belgians... solid selection.
I didn't buy anything because nothing jumped out at me as something I really needed to drink right then, but prices were in line.
I had no interaction with the staff at all, so I cannot comment on the service.
722 characters

4
/5
rDev 0%
It's a massive store with a ton of wine/liquor, and only a small area devoted to beer, but still a pretty good selection here. Sizable Belgian and German options, but also some great American micros. I found a 2005 Alaskan Smoked Porter, and some weird things from Oregon/Utah/California that I've never heard of but were pretty decent (Black Flag Imperial Stout for example). I've seen better beer stores, but you're sure to find something great and/or unique here, especially if you're not from out west.
506 characters
4.2
/5
rDev
+5%
I stopped here while in Vegas in late October, after searching on Beerfly. I was really surprised by just how good this beer store was, I didn't really expect this much. Vegas is an awesome place to visit, but beer is not really the focus. Lee's services the beer-thirsty though, with a huge selection at prices that are surprisingly low considering the city. There were tons of Belgian beers and a decent handful of German and UK beers, but I opted for some west coast craft brews that aren't available at home (Alaskan Smoked Porter and a 6-pack of Obsidian). Next time I'm in Vegas I'm stocking up here first thing. It's only a 15 minute drive from the airport as well as the strip.
685 characters
3.1
/5
rDev
-22.5%
Stopped in during my trip to Vegas so that I could stock up on West Coast goods unavailable in Baltimore. A little disappointed, but more on that in the selection section.
No issues with quality. We consumed a good bit of what we bought, and had no issues. Usual concerns about turnover in a warehouse type setting.
Service was non-existent during visit, and the folks at the check-out stands didn't really strike me as terribly knowledgeable. This is an assumption on my part, as I didn't try to ask them questions about anything.
Selection was OK, but I had just been to Sun Devil Liquors in Phoenix a couple of days before. Sun Devil blew me away, whereas Lee's left me a bit flat. Having said that, they do have quite a bit of product from Stone, Deschutes, Unibroue, Rogue, New Belgium, and most Belgian's. What seemed to be missing were Alesmith, Avery, DFH, Moylan.
Value was reasonable, $8/six for most craft beers. Bombers ranged from $3 (Youngs) to $7 (Unibroue).
If I was in Vegas again, I would stop by, but this isn't really a destination store in my opinion.
1,089 characters
4.5
/5
rDev
+12.5%
Huge. That's the first impression. Definitely a "kid in a candy store" feel when you walk in.
Beer is in the middle of the back of the store. There are 2 aisles of four shelves each that have singles. Quite impressive. The back wall has 28 fridges which hold mostly beer. Mostly packs of beer. I didn't find what I was looking for [not a huge Belgian selection], but I still found plenty to take home.
Most impressive looking beer bottle: a 9 litre bottle of St. Feuillien!! Wish I could have fit that in my luggage to take home!
Good service. Friendly. Definitely a place worth stopping into. You won't leave empty handed.
633 characters
4.85
/5
rDev
+21.3%
They have a great beer selection beer selection. I think most people have said about the main beers they have and whatnot. They also sell kegs and I'm just waiting to get a keg of Stone Arrogant Bastard. They have a BIG wine selection and likewise with the liquor selection. I have been into 6 Lee's and for what I was looking for I think it has the 2nd best selection (I think the only reason I prefered the other place is because it was brand new and everything was full in stock and I found 3 bottles of Vertical Epic 06). This is the biggest out of all the Lee's and has the biggest beer selection also. I was really impressed and the entrance sign is almost intimidating on how big it is. I would definatly say make a stop here if you can though.
751 characters
4.7
/5
rDev
+17.5%
Uncle Jimbo hit on everything that makes this store great. Hands down best beer store in the Valley, at great prices. I was very surprised and a little saddened to find that they carried Kellerbrau Bamberg Ranchbier, after I had already smuggled 2 biers from my latest Bamberg trip. This is a perfect example of the great selection in store. Plenty of Rochefort 8s and 10s, Unibroue, Stone, Rogue, Ommegang, Allegash, New Belgium, among others. Whatever the style, you're sure to find it. The only things missing that I noticed...Alesmith, Westmalle, Dogfish Head, Cantillon. The only thing I could want more of from Lee's is some more California IPAs, which is a small, small complaint. But afterall, this place is mostly know for their wine selection, which is awesome as well.
779 characters

4.35
/5
rDev
+8.7%
Located on Sunset, almost directly across the street from Barley's Brewery & Casino. Like the store on W. Lake Mead Blvd., this is a warehouse style store with a huge wine selection, but with a very good beer selection, too. The beer selection is about as good as that in the W. Lake Mead store. Like the other stores, they stock quite a bit from the west coast, but there was also a good import section with many from Belgium at very good prices. Here are some of the beers that caught my eye on my recent visit: Firestone, Kona Brew, Rogue, MacTarnahan's, De Dolle Oerbier Reserva, etc. As with other Lee's locations they did not allow breaking up of six-packs, but there were some loose singles available in one of the refrigerated cases. I had a nice chat with the beer manager, and he seems to know his beer.
Definitely worth a visit especially if you combine it with a trip to Barley's.
895 characters
Lee's Discount Liquor - Sunset Office in Henderson, NV
Place rating:
4
out of
5
with
14
ratings