Chocolate Thunder Porter

Three Needs Brewery & Taproom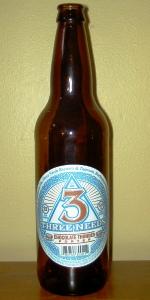 Write a Review
Beer Geek Stats:
| Print Shelf Talker
Style:

ABV:

5.9%

Score:

Avg:

3.82

| pDev:

8.12%

Reviews:

11

Ratings:

From:

Avail:

Year-round

Wants

Gots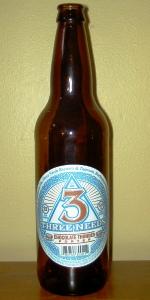 Notes:

Todd from California
3.36
/5
rDev
-12%
look: 4 | smell: 3 | taste: 3.5 | feel: 4 | overall: 3
Pitch black in color, with a typical nitro head. Clean nose. Ultra-smooth firm body followed by earthly malt flavours. Mild astringent bitterness / leafy feel. Bitter, but not overdone. Faint chocolate initially, but builds as the beer warms. Thin sweetness. More body vs. malt flavour.
A good brew, overall. More stout-like vs. a porter.
Feb 10, 2002
More User Reviews:
UnionMade from New York
3.85
/5
rDev
+0.8%
look: 3.5 | smell: 3.5 | taste: 4 | feel: 4 | overall: 4
The beer is an opaque black, topped with a creamy topping of nitro foam. The head is a light sandy color, with typical nitro lasting power and lacing.
The aroma is filled with chocolate and roasted malt. The chocolate is more like actual chocolate than malt, although I'm sure there's plenty of that, too. A touch of corn-like DMS. Definitely english styled, mild and smooth. Faint herbal hops, with a bit of plum fruitiness. A bit deadened with the nitro not to mention the smoky surroundings.
The flavor starts a bit thin, with just a light roasty flavor, but really cranks up in the middle, as it sits on the top of the tongue. Roasty malt, with a faint estery pear and loads of chocolate. The chocolate flavor is similar to rich, unsweetened hot cocoa, with a slightly lactic quality. Very mild hops support the malt into the finish, leading off with a roasty, chocolatey flavor. Sweetish chocolate in the aftertaste, with some coffee roastiness. Soft, tingly nitro carbonation supports a lightish medium body and a smooth, somewhat milky mouthfeel.
A really nice porter with just the right amount of chocolate, as to not overwhelm to malt. A bit simple, but infinitely drinkable and interesting enough to go back for seconds.
Feb 11, 2004
weeare138 from Pennsylvania
3.91
/5
rDev
+2.4%
look: 4.5 | smell: 3.5 | taste: 4 | feel: 4 | overall: 4
On tap at Three Needs...
Appears black with a 2 finger beige head. Nitro pour indeed!
Smell is light crystal malt with hints of cocoa and roasted malt.
Taste is smooth, zingy toasted malt with chocolate and crystal malts coming though. Slight roastiness and smokey bits makes things interesting.
Mouthfeel is super smooth and creamy, running over the tongue.
Drinkability is good. Not too rich. Fairly tolerable and even plained for a nice porter.
Jul 19, 2005
NJpadreFan from New Jersey
3.73
/5
rDev
-2.4%
look: 4 | smell: 3.5 | taste: 4 | feel: 3.5 | overall: 3.5
Three Needs- Chocolate Thunder Porter
Appearance- Dark brown almost black with a thick tan head.
Smell- Strong smokey coffee hops and bitter dark chocolate truffles.
Taste- Dark chocolate truffles with a big smokey burnt hop flavor.
Mouthfel- Silky smooth with a light bitter bite in the end.
Overall- A nice late night sipper. A must if you go to 3 needs!
Jan 02, 2007
Sammy from Canada (ON)
3.3
/5
rDev
-13.6%
look: 3.5 | smell: 3.5 | taste: 3.5 | feel: 2.5 | overall: 3
By far their best beer in the lineup this night. It has even been bottled. Dark with some mocha head. Chocolate in aroma and tasted on the tongue. Detracting is the lower than medium mouthfeel, and active carbonation. Its one-trick pony with the chocolate stirred around.
May 17, 2008
ppoitras from Massachusetts
3.3
/5
rDev
-13.6%
look: 4 | smell: 4 | taste: 3 | feel: 3 | overall: 3
22oz bought somewhere during a MIddlebury/Burlington visit.
Poured into an imperial pint glass, formed 1/2" brown head over the clear dark brown brew with ruby highlights. Head lasts well, with lingering sticky lace. Aroma is cocoa and dark malts. Taste starts a bit worty, the grain flavor is there, but not as deeply as I would expect, shows a peek of fruit in the middle, and closes mildly. Mouthfeel is a bit tough, seems too bubbly, and drinkability is hindered by same and the flavor shortcomings. Had higher hopes for this one, but still not a bad beer.
Jun 17, 2007
lpayette from Vermont
4.03
/5
rDev
+5.5%
look: 4.5 | smell: 4 | taste: 4 | feel: 3 | overall: 4.5
Found bottles of this at Winooski Beverage to my surprise- didn't realize that Three Needs was going to start bottling but I'm glad they made the decision to.
Pours a near black with a huge, delicious, and inviting head that diminishes rather quickly.
Smells - Sweet Chocolate is quite prevalent. A big whiff of the stuff will occassionally reveal some very mild hop bitterness and a touch of alcohol.
Taste and Mouthfeel - Again, chocolate plays the main role in this production. It's a rather sweet chocolate that's akin to what I remember Sam Adam's chocolate bock being- just not quite as strong and intense. Roasted barley mingles with the chocolate and you're never quite sure when either one will pull through strongest. Alcohol is barely perceptible.
This is a very good beer and is perhaps a tweak away from greatness. I'd like to see an even bolder chocolate flavor with the addition of some other characteristics such as nuts for more complexity in the taste arena. I expected more brussels lace from this one due to the huge head. Very drinkable and delicious though.
Mar 29, 2006

Deuane from Pennsylvania
4.1
/5
rDev
+7.3%
look: 4 | smell: 4 | taste: 4 | feel: 4 | overall: 4.5
A-Dark brown with a medium tan head. Classic tight bubbles left behind nice lace.
S-Wait, is this a trick question? Rich roasty malts and CHOCOLATE! Nice aroma, like a liqufied candy bar.
T-Rich, smooth, roasty and chocolate. A very nice combination. Hints of smokiness in the background.
M-Medium body with a luscious smoothness, thank you nitro tap!
D-This is about all you could want, very nicely done. I think the nitro pour really does the trick. Please sir, may I have another?!
Jul 04, 2008
Saint from Vermont
4.08
/5
rDev
+6.8%
look: 4.5 | smell: 4 | taste: 4 | feel: 4.5 | overall: 4
Not a light beer, this Porter is the real deal. For those who like rich, thick, delicious, and fulfilling porters this the one for you. Its taste is sweet, chocolaty, as it is rightfully named, however it is so without being overwhelmingly sweet, similar to a dark-chocolate upwards of 75%, rich in flavor, sweet by not too sweet.
I adore porters, so i was very intrigued when i came across this on tap, knowing that Three Needs brews one of my favorite specialty beers (coffee stout) I thought why not give it a chance. I was skeptical about it being to sweet, like a thick chocolate milk, but that worry was soon quelled, this beer is an instant hit. Its absolutely delectable. It hasn't proved me wrong, as time and time again I have visited for it.
Being on nitro-tap (I believe based on mouth-feel) it feels fine and delicate on the tongue, and it's far from flat, a problem I've been running into with local brewpubs on-tap beers. It's appearance is classic porter, real dark, very nearly opaque. In addition to its chocolaty taste, it has a faint roast flavor to it. Its aftertaste is subtle, not at all offensive but ever present, leaving you with a great reminder of the delicious brew you've just consumed.
Mar 30, 2010

koopa from New Jersey
4.13
/5
rDev
+8.1%
look: 4.5 | smell: 4 | taste: 4 | feel: 4 | overall: 4.5
On tap at Three Needs (of course) courtesy of Dan "The Hardest Working Man in Burlington" thanks!
Appearance: Pours a deep deep mahogany to black with a 1.5 finger brown crown that shows decent retention and lace.
Smell: Roasted barley, minor coffee notes, and minor chocolate notes.
Taste: Same as nose. I personally enjoy the amount of roast going on here but some would insist this is a stout based on the roasty quality.
Mouthfeel: Very creamy yet very light in body.
Overall: A super sessionable porter with lots of flavor.
Jul 16, 2011
TBonez477 from Vermont
3.79
/5
rDev
-0.8%
look: 4 | smell: 3.75 | taste: 3.75 | feel: 4 | overall: 3.75
Jan 03, 2016

Lone_Freighter from Vermont
3.5
/5
rDev
-8.4%
look: 3.5 | smell: 3.5 | taste: 3.5 | feel: 3.5 | overall: 3.5
Poured into a pint glass, the appearance was a black color with a creamy white to off white foamy head. Dissipates at a nice pace. Sly messy lace. The aroma starts off with a thick sweet milk chocolate and a huge amount of sweet vanilla. Light roasty tones. The flavor leans to the sweet side. Sly roasty coffee to milk chocolate aftertaste with finish. On the palate, this one sat about a light to medium on the body with an exceptionally smooth feel about it. Low carbonation. Overall, pretty good porter that I could have again, definitely a dessert porter if anything.
Jul 13, 2017
Chocolate Thunder Porter from Three Needs Brewery & Taproom
Beer rating:
86
out of
100
with
14
ratings