Rio Hill Wine & Gourmet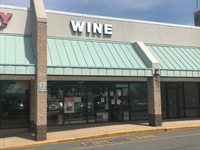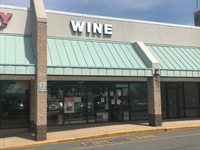 Store
1908 Rio Hill Ctr
Charlottesville
,
Virginia
, 22901-1142
United States
(434) 295-8466 |
map
wine-gourmet.com
Notes:
Recent ratings and reviews.
Ratings by Boone757:

Rated by Boone757 from Virginia
4.01
/5
rDev
+3.9%
vibe: 3.5 | quality: 4 | service: 4 | selection: 4.25
Jun 06, 2020
More User Ratings:
Rated by cdrummer from Virginia
4.58
/5
rDev
+18.7%
vibe: 4 | quality: 4.5 | service: 5 | selection: 4.5
The beer selection is excellent as is the proprietor's knowledge of the beer styles and particular aspects of each brewery. I'm impressed!
Feb 28, 2015
Reviewed by hmph from Virginia
3.84
/5
rDev
-0.5%
vibe: 4 | quality: 3.5 | service: 4.5 | selection: 3.5
I try not to review a place until I've been there a few times so this review is based on my first three visits.

This place is conveniently located in the Rio Hill shopping center, look for the large WINE sign. It is not far from Kroger so a great stop if you happen to be grocery shopping with the wife! Really nice and clean store with beer immediately to the right when you walk in. A varied selection of some common and a few uncommon breweries distributed in VA. Nothing outstanding but usually has one or two good finds or a beer not available at the other local stores.

Extremely friendly and helpful staff, they have a voucher for a discount after a certain number of purchases ($20 or more). Prices match or are on par with most the well priced stores here. Good place, not my first choice but always a pleasant stop.
Dec 09, 2011
Reviewed by BIGJ870 from Virginia
3.5
/5
rDev
-9.3%
Most high points covered in previous reviews, but I felt the point out that these guys don't appear to be widely frequented by beer drinkers, and don't necessarily cater to us, vice the wine crowd. As such, there are boons and detriments inherent in this. These guys, as of Apr 30th, 2010, still have multiple sixers of bells hopslam(!), among other brews that typically disappear within a week, as hopslam did here in CVille. Conversely, I found a few beers that are sitting in the front of the store window, and nearing expiration. Beer run and market street remain one and two for grabbing your haul, but if you're looking to shell out 19.95 for some hopslam, get to this place now - would have cleared then out if I were going to have planned on spending more, and was feeling more like a selfish jackass.
May 03, 2010

Reviewed by Seanibus from California
3.5
/5
rDev
-9.3%
A distant third in town behind the Market Street Wine Shop and Wine Warehouse. The selection of brews is small and uninspired, including a handful of the usual suspects in terms of East Coast breweries. This isn't an awful choice, but the sixpacks are mostly warm and the variation isn't vary wide in terms of style and brewery. Better to head another mile south on Route 29 and hit the Wine Warehouse, or even the Harris Teeter in Barracks Road. I found the staff a bit gruff and I felt like they were watching me suspiciously, which I found offputting.
Aug 19, 2008
Reviewed by Proteus93 from Virginia
4
/5
rDev
+3.6%
Kinda tucked away in the Rio Hill Shopping Center, the location could be a bit bad. It's sitting a couple doors down from the Fast Tan place on the side of the Kroger, for those who may be looking... in the far corner.

The location is quite small and modest, both in wine and beer. Honestly, as the reviewer before me already mentioned, much of what is available here could be available at Harris Teeter or Whole Foods, and they'd likely be a bit more convenient.

Some points going for this location are a VERY clean store, well cared for beers and wines, a small selection of reasonable sales. Biggest factor, though - the service is exceptional. I had asked about availability of a brew (I had asked at a few other locations in town now and been told some presumed ideas as to why it was unavailable). He got on the phone IMMEDIATELY to the distributor. No taking my information and getting back to me later, no giving his idea of what could be the scenario. Phone call. Then and there. When he didn't get through to the distributor, he left a message, and called straight to the warehouse to find that it's sold out in the state. Saved a LOT of searching around. Friendly, and very helpful. I'd suggest giving this place a shot if only for that.
Feb 20, 2008

Reviewed by GCBrewingCo from North Carolina
3.7
/5
rDev
-4.1%
This used to be Emmet Street Wine & Gourmet and after quite a bit of time trying to find that location I found this one and asked if they had moved.

They have a very small selection of beers, but at very reasonable pricing. You probably can get the same beers at Whole Foods or Harris Teeter for similar pricing and with extended hours. The quality appeared good with no dust on any bottles. The one downside being everything appeared to be six pack sales, no 12 ounce single bottle sales.

They have several holiday gift packages at very reasonable prices. The manager was very nice and helpful. I did not purchase anything due to the small selection, but give him high marks for service and assitance.
Jan 19, 2004
Rio Hill Wine & Gourmet in Charlottesville, VA
Place rating:
3.86
out of
5
with
8
ratings