Gallo Dark
| Cervecería Centro Americana, S.A.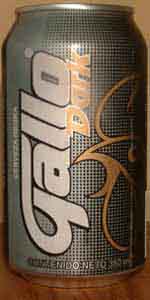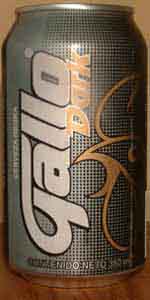 BEER INFO
Brewed by:
Cervecería Centro Americana, S.A.
Guatemala
cerveceriacentroamericana.com
Style:
American Porter
Alcohol by volume (ABV):
5.00%
Availability:
Year-round
Notes / Commercial Description:
No notes at this time.
Added by tesguino on 04-30-2007
HISTOGRAM
Ratings: 8 | Reviews: 5
Reviews by Pepeton:
4.01
/5
rDev
+10.8%
look: 4.5 | smell: 3.5 | taste: 4 | feel: 4 | overall: 4.5
Wow!
This was a surprise. A pleasant one too.
A new beer in my Mexican city isn't a frequent ocurrance. A new good beer is a happy event. A new good Latin American beer is really rare.
Well, I have witnessed (and tasted) such a thing: A good Guatemalan beer.
A few days ago I received a beermail from fellow BA tesguino. Short, no non sense message. Just the name of the supermarket, the name of the beer and a somewhat urgent message to get some of this malty beer.
Having a bad prejudice against the Gallo brand, I admit to have some initial doubts. But tesguino is a malt man, his favorite beers are malty... So I looked for it that very same day.
Found it. Cheap, way too cheap, actually. Bought a six-pack.
Pours an incredibly dark brew, has a fairly big dark and bubbly head; short lives, though. Almost no lacing.
Smell is faint, malty though, and with a trace of alcohol in the far background.
Taste is of roasted malts, coffee and dark sour chocolate smacks your palate with some mild bitterness as a short aftertaste.
Mouthfeel is light, way too light for a dark beer with such a malty backbone. But it's good. After all it's a tropical beer made for tropical palates in a tropical weather. Any of you have been at a 100°F + with a humidty of 45%? hehehe!
Drinkability is, in my humble opinion, high. I can easily picture myself on Sunday BBQ, having my favorite choice of beef, with some grilled portobello mushrooms and guacamole on the side. Rinsing down all this with some Gallo Dark.
Last comment: I talked to tesguino about this one being an American Porter. He feels it has the malt profile. I say it lacks the ale fruitiness.
Although we concur that this brewery has a bock called Moza and we wouldn't be surprised if it's the very same beer with another label for exportation reasons. So I'm about to write these Guatemalan guys to set this strait and, if it is the case, ask for a change in the database.
¡Salud!
1,975 characters
More User Reviews:

2.93
/5
rDev
-19.1%
look: 3.5 | smell: 3 | taste: 2.75 | feel: 3 | overall: 3
2.83
/5
rDev
-21.8%
look: 3.75 | smell: 2.5 | taste: 3 | feel: 2 | overall: 3
Im kinda confuse because some of this beers change their names for the US market. What I understand this is not a Porter but a dark lager.
From the Lager point of view is pretty decent with some scant chocalte notes and smokiness. Nice to see this macro producers at least doing dfark lagers.
292 characters

3.7
/5
rDev
+2.2%
look: 3.75 | smell: 3.75 | taste: 3.75 | feel: 3.75 | overall: 3.5
4.28
/5
rDev
+18.2%
look: 4.5 | smell: 4 | taste: 4.5 | feel: 4.5 | overall: 4
A new beer in my city from Guatemala, the only thing that centroamericana make good; an porter from the middle of continent; good with buddys; good with snacks; pilsner glass is the best for see its deepy brown color; malty and hoopy in this presentation; 90% recommended.
272 characters
3.7
/5
rDev
+2.2%
look: 4 | smell: 4 | taste: 3.5 | feel: 3 | overall: 4
So I went to the local supermarket to buy this one, from the advice of good friend tesguino.
I have to admit I had some doubts about this beer, since it is very cheap, and also the others (ice,draft) are not very pleasant.
This beer pured a nice dark-chocolate color with little head that disappears very quickly.
It smells very malty, with points of chocolate and coffee.
It tastes good, almost the same as it smells.
The mouthfeel is very tiny, I can say that it does not stands for a very long time so it is almost on the line to be watery. For that, it is a very drinkable beer to have in those hot days!
I was surprised with this beer. A nice option for the price.
688 characters

3.98
/5
rDev
+9.9%
look: 4 | smell: 3.5 | taste: 4 | feel: 4 | overall: 4.5
Gallo Dark pours a very dark brown color, almost black; very small head and no lacing; Smell is of roasted malts and coffee; Taste is some chocolate and coffee; Mouthfeel is soft and moderate carbonation, Very, very drinkable.
Very good beer for its price.
¡Salud!
271 characters
Gallo Dark from Cervecería Centro Americana, S.A.
Beer rating:
3.62
out of
5
with
8
ratings