Clem's Bottle House & Deli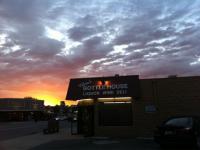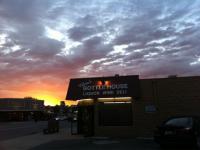 Store
4100 Adams Avenue
San Diego
,
California
, 92116
United States
(619) 284-2485 |
map
clemsbottlehouse.com
Notes:
DoubleJ from Wisconsin
4.38
/5
rDev
+2.8%
vibe: 4.25 | quality: 4 | service: 4.25 | selection: 5
Just when you think you have found the pinnacle of San Diego bottle shops, there's another one just waiting to elevate that pinnacle. Clem's Bottle House, that's where you come in. While exclusively a beer shop, deli sandwiches, spirits, and wine are sold as well. But let's face it, when beer bottle make more than half your sales space, it's a sign that you're catering to the beer crowd. The interior is quite clean, bottles displayed nicely and mostly free of dust. A line of beer glassware adds to the diversity of this fun shop.
Bottles/cans from across the brewery spectrum can be found here, although it caters towards the specialty/rare field. I spotted multiple bottles of AleSmith Barrel Aged Wee Heavy for sale, lots of Casacade and many Mikkeller bottles. In addition, brands like Belching Beaver, Lagunitas, Hanseens, Bell's, Beersel, and Handbryggerei are available. I can't recall a single store which stocked so many "exclusive" bottles, and in addition caters across the spectrum. Multiple employee's around this modest sized shop showed that service was around the corner (and helpful at checkout).
There are two downsides to Clem's though. Parking is limited at its lot, so prepare to look for street parking. Second, beer prices are higher than the common store. Compounding that plus the fact many outstanding bottles can be found here, bring lots of cash and have a field day!
Feb 21, 2015
BucannonXC5 from California
4.04
/5
rDev
-5.2%
vibe: 4.25 | quality: 2.75 | service: 4.5 | selection: 5
Probably the best selection I've ever seen. That being said, you're not getting a deal. Prices are super high. No deals. The food (subs) is delicious. I had a sub from their place at least twice a month. The guys that work there are all related and are very nice.
Feb 03, 2015
ThePaleRider from California
4
/5
rDev
-6.1%
Really nice store with one of the best selections. Always have the new stuff, but be prepared to pay between $4 and $5 more per bottle. Maybe having the best selection comes at a cost, but how much of that cost should the consumer absorb? Still love shopping here and the staff is super nice.
Aug 10, 2014

FosterJM from California
4.36
/5
rDev
+2.3%
vibe: 4.5 | quality: 4.5 | service: 4 | selection: 4.5
Had a workshop on Tuesday and I asked my boy BdubleEdubleRun where to go. Hooked it up.
Smaller store in a quiet neighborhood in Old San Diego. Small parking lot which at night or during peak hours would be a bitch to park.
Atm- Lots of charm in here. Lots of coolers, lots of wood. Nice mom & pop feel. Deli on the left beer in the center and left with wines on the right.
Quality- A lot of great beer here along with other glasses I have never seen before. Lots of imports that I havent seen with US beers and lots of CA and SD locals.
Service- Didnt catch the guys name, but took about 10 minutes of me walking around before he offered a hey can I help you. Nice guy though.
Selection- Eclipse, Mikkeller, Fantome, Tilquin, Dupont, Bruery. You name it, they pretty much have it (didnt see Alpine though)
Food- N/A
Value- Was a pretty good deal all the way around. If I hadnt just spent a ton in Vegas, I wouldve picked up a corked Foret. Eclipse variants for $35. Not the best, not the worst. Ill come back for sure.
Jun 06, 2012
vince4953529 from California
4.38
/5
rDev
+2.8%
vibe: 3.5 | quality: 4.5 | service: 4 | selection: 5
Lots of customers here on a Saturday night. Great selections of brews, tons of stuff not available in Orange County. Some Canadian stuff that I have never seen before. Lots of beers no longer available elsewhere were still on sale here, eg. the 50/50 Eclipse variants, various seasonals... etc. Visit their website for the detailed bottle list.
Price is a bit steep, especially for the Scandinavian imports. The price actually prevented me from buying some of the selections. But the selection is pretty amazing, one of the best in SD county.
Mar 04, 2012
Catchy_Name from California
4.71
/5
rDev
+10.6%
vibe: 4 | quality: 4.5 | service: 5 | selection: 5
I recently stopped by here on trip through San Diego. This was the last place I stopped after 3 other bottle shops, and I must say, I could've stopped here only and saved myself the day. This place's selection was unbelievable. He had everything I was looking for and then some. He had Eclipse variations, Bruery whales, and various other beers. They also carry a ton of rare one-off beers you won't find anywhere else. And the guy there, Paul really knew his stuff. I will definitely be stopping here every time I go to SD. Thanks Paul, you guys really know how to run a beer establishment.
Feb 12, 2012
yayarea from California
4.86
/5
rDev
+14.1%
vibe: 5 | quality: 5 | service: 5 | selection: 4.5
I like that Clem's carries such a varied and high-end selection of beer rather than solely San Diego brews. The staff are friendly, knowledgeable and always willing to talk beer. As I said, great selection and they will do their best to track down a specific bottle if you they don't already have it. They also have an email list you can join to get updates about new arrivals and discounts. My only complaint (and it's a minor one), is that I found their german beer selection a bit scarce. To be fair, I am usually in the mood for belgian or american beers, but every once in awhile I want a nice kolsch or helles. Like I said, minor complaint, especially when those german beers are commonly available elsewhere.
Oct 20, 2011
BdubleEdubleRUN from California
4.64
/5
rDev
+8.9%
vibe: 4.5 | quality: 4.5 | service: 5 | selection: 4.5
Just got back from Clem's. When you walk in, immidiatly you know this is a beer place and they make it very obvious that is their main focus. There are a ton of good beers that aren't common in other shops. Paul was extremely helpful, I called last week about Citra and he put my name down on his list to make sure I got a bottle, and I did. They have a very good glassware selection, Beer Advocate magazines and BA tags on just about every beer in the store. I will defenitly be doing some more shopping here.
Aug 25, 2011
jnezda from Texas
4.53
/5
rDev
+6.3%
vibe: 4.5 | quality: 5 | service: 3.5 | selection: 5
Stopped by this place after dinner to grab a couple beers. Blown away by the selection, guess there is just not much to compare too in Dallas. This place had better selection than I can find anywhere at home sadly. Hundreds and hundreds of labels most of which had the BA rating attached to the shelf. Not everything is cold with limited large format but with that much selection it must be hard to choose what to leave in the cooller. The guy behind the counter was busy so I did not get much help but could not fault him for a busy Friday. Location is good in a cool neighborhood and I look forward to coming back to try a sandwich in the deli.
Aug 14, 2011
Alexmatt86 from California
5
/5
rDev
+17.4%
vibe: 5 | quality: 5 | service: 5 | selection: 5 | food: 5
Clem's is a great value. Tons of beer to select from. Paul is the beer guy and he knows all of his product. Keeps it clean and in order unlike some other shops around town. It makes it easy to see all the product and get in and get out. He has sours, stouts, black IPA's, all local craft beer, germans, belgians, new zealand, and so much more! I can always count on Clem's to give me something new. Paul said they have over 1000 labels now. That is insane! And the most important-- fresh Pliny!
The food is also fantastic. Great sandwiches. Hot and made right in front of your face!
They also have a liquor and wine selection that seems to be pretty great.
Check out Clem's! They have hard to find bottles and he keeps his website up to date so you can see the depth of his selection. You won't be disappointed.
Thanks Clem's!
Jul 22, 2011
OhSoHoppy from California
4.5
/5
rDev
+5.6%
vibe: 4.5 | quality: 4.5 | service: 4 | selection: 5
First thought once I walked in was "wow, there are enought beers here for to sample for years..."
Presentation- Every single bottle in this market was placed with label sitting perfectly centered. (Even the potato chips were in Perfect, delicate order) Very clean on the inside and out. No clutter like so many other liquor stores. Great Bar mirrors the lined the tops of all the walls.
All the beers had Review/Ratings labels and general info on the beer.
Selection - By far the best I have ever seen of any market or brewery. they definitely support the local San Diego breweries, as well as all of California.
All the beers they carried didn't go below a B-
Great selection of international beers also. Lots of Belgian, English (Scotland too), and German Beers.
So many beers that are limited release, seasonal, and extremely hard to find beers were in great supply.
Not just beer, Great Wine and Champagne selection as well. Selection of Refrigerated and room temp beers available (so space wasted of duplicates of either)
Also an impressive selection of glassware, Types and brands.
Overall- Awesome Place that I will now recommend to all my craft beer friends. Extreme dedication to the craft beers.
Yes, they did carry your usual suspects of domestic and mass produced beers, but for the most part they were kept separate.
Much if not all of their rating system was based off BA Ratings as well as displaying monthly BA mags(don't think they were for sale though.
Jul 12, 2011
gerrick from California
4.18
/5
rDev
-1.9%
vibe: 3.5 | quality: 4.5 | service: 4.5 | selection: 4 | food: 3.5
Paul does a great job of getting beer into the store. Including fresh Pliny and alpine. He has a very nice selection of beer in and out of coolers. the deli inside makes the place smell really good and I hear the food is solid. the prices are good. right around the norm around town for most stores. The parking is kind of janky. the location as decent freeway access. Paul also happens to be a really nice guy in general and loves to talk beer. He really isn't faking it. I recommend you stop by and check it out. you can't go wrong with a great beer store.
May 27, 2011

pmarlowe from Virginia
3.78
/5
rDev
-11.3%
vibe: 3.5 | quality: 3.5 | service: 3.5 | selection: 4.5
Much better selection than you would guess looking at the building from the outside. Very solid selection of craft beer and wine, including some hard-to-get brands like Alpine and Russian River. Probably half of the floor and refrigerator space is dedicated to craft beers, which is considerable but not expansive. If your usual bottle shop is sold out of something, this place is enough of a gem that you can probably find it here.
This feature may also the store's Achilles heel. It's somewhat questionable how much turnover they have, leaving you wonder how fresh the IPAs you are getting. When I last visited, they had RR Blind Pig that was two months old in their refrigerator. Makes you wonder how fresh the bottles are which aren't dated. This criticism obviously isn't as important for brews which don't need to be consumed fresh.
Prices seem slightly higher than other SD bottle shops (maybe 10%), based on some casual comparisons.
They have a small deli, but I didn't get a chance to eat there. Gotta love the proximity to Burger Lounge (next door).
The website lists inventory and gets updated often:
http://www.clemsbhouse.com/beer.php
Pro tip: Join the mailing list to get special offers and information on new inventory.
Feb 27, 2011

mrkrispy from California
3.56
/5
rDev
-16.4%
vibe: 4 | quality: 3.5 | service: 3 | selection: 4
Waddled in here to get some water after having lunch at Burger Lounge next door. I happened to see some Bruery beers on a shelf and had a look around. I found a great selection of San Diego beers (including Alpine!), Russian River, and a decent amount of imports. A lot of the beers sitting at room temp, including a lot of IPAs (so beware). A lot of the beers on the shelves were also in the cold boxes, so they rotate them.
Prices seems to be about 20-30% higher than anywhere else I have been in San Diego.
Most of the people working are clueless about beer, but there was a nice guy helping some people find a beer and he seemed to know his stuff.
Prices keep me from going out of my way to shop there, but they have a pretty good selection if you are in the area and need some harder-to-find beers. if you are desperately trying to track down something definitely give this place a look.
May 13, 2010
d0ggnate from California
4
/5
rDev
-6.1%
I've driven by and seen Clem's many times. I don't know how or why I haven't stopped by before today. I knew they had beer, and good beer at that, but expected only to find a small section in the back with a few decent offerings from local breweries. Once parked and inside I quickly found out that my preconceived notion of their stock was wrong.
My eyes instantly fixed toward the back wall were there 4-5 cooler dedicated to craft beers. There was an above average selection of 6 packs, but I usually skip that section and head straight for the bombers/750's. Tons of local stuff filled up a few doors. It was nice to see there was still some quality local stuff available, and not just the everyday beers. Some local breweries of which Clem's offered were:
Mission, Ballast Point, Lost Abbey, Port, Stone and Lightning
Beyond the coolers, there was a small section with more beer, particularly what seemed to be featured beers. A few special releases, a few Belgians. Overall, some pretty good stuff to be found. I think I just added another detour on my way home. A stop for great beer is always worth it.
Jan 17, 2010
Clem's Bottle House & Deli in San Diego, CA
Place rating:
4.26
out of
5
with
26
ratings