The Blue Anchor Pub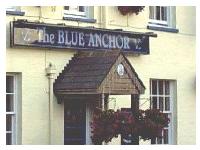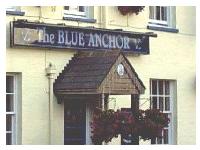 Bar, Eatery
804 E Atlantic Ave
Delray Beach
,
Florida
, 33483-5330
United States
(561) 272-7272 |
map
theblueanchor.com
Notes:
Reviews by scottyshades:

scottyshades from Florida
3.85
/5
rDev
-5.9%
vibe: 5 | quality: 4 | service: 3.5 | selection: 3.5 | food: 4
This is a sweet place to go if your ever in Delray Beach...It is a 3 minute walk from the beach on Atlantic Avenue (a popular nightspot in Delray with tons and tons of food, bars, and clubs) located directly on the Intracoastal Waterway so you can eat outside on the water...
There is a good selection of beers including some strange beers to find at a bar like this...most of the beers are English or Irish beers. They have a chalkboard with daily beer specials
Their beer selection includes:
Wild Bluberry Wheat Ale, Terrapin Pye Pale Ale, Hobgoblin, Fuller's ESB, Fuller's London Pride, Shipyard Old Thumper, Guinness, Harp, Bass, Boddington's, Swithwicks, and Newcastle Brown
Also the pub plays soccer (football) matches whenever they are on, and apparently it is said to be haunted...(I got nothing to support that claim)
This is an awesome place to go with family or friends, especially during the day after the beach...Highly recommended
Nov 13, 2007
More User Reviews:

SaisonRichBiere from Michigan
3.71
/5
rDev
-9.3%
vibe: 3.75 | quality: 3.75 | service: 3.75 | selection: 3.5 | food: 4
Old British pub that much of which was reclaimed from an actual pub in England that Churchill supposedly frequented, and rebuilt in Delray Beach. Salty old place, dark, dim, and damp. There is beer in the walls of this place. Old wood, maritime artifacts, books and stained glass décor. Live music in a tiny little area on a few nights a week. Mostly imports on draft, but a few crafts and locals. Great British-style pub fare pairs well with just about anything you can get. Meat Pies, sausage rolls, mushy peas, fish and chips, scotch eggs, burgers and sandwiches. Great place for a super authentic pub feel with some authentic British suds.
Aug 10, 2015
bocaoma from Texas
3.65
/5
rDev
-10.8%
vibe: 4 | quality: 3.75 | service: 3.75 | selection: 3.25 | food: 3.75
it's a charming bar/pub that has actually been imported from London...good value...good location...good food...decent beer variety...always on my list when in sofla...also if you head east on foot and right around the corner is Boston's which has some pretty nice views from the balcony...and some decent beers too...food is not bad either...
Aug 25, 2013
calcio360jrd from Florida
4.43
/5
rDev
+8.3%
vibe: 4.5 | quality: 4.5 | service: 4 | selection: 4.5 | food: 5
The Blue Anchor in Delray has been one of my fav places in south florida for years now. Great selection of beers, haven't been there in a bit, but they used to have all the fullers ales on cask, man they taste good. Pretty good bottle selection and good place to watch an english soccer game as well. The best thing about this place is the food though, top notch pub style food. Great meat pies, fish and chips, and curry to name a few of the things i have had there in the past. YOu know what, i may just go eat there today!
Jun 28, 2011

JayQue from Virginia
4.55
/5
rDev
+11.2%
vibe: 5 | quality: 4.5 | service: 4.5 | selection: 4.5 | food: 4.5
A great place!!! An authentic British pub, reconstructed in Florida. Has its own parking too...a bonus in a crowded resort area. I visited a friend I hadnt seen in 40 years. A very comfortable setting. Definitely beer oriented. The only BMC product I noticed on the menu was Blue Moon. had a disclaimer for the cask conditioned Old Thumper that it was an American beer Since I was going to order it, I asked what brewery it was from. The waiter didn't know and brought someone else over. He came back with an Old Thumper Shipyard Brewery coaster. Definitely geek oriented!!
The food was good. I had the English breakfast w/o eggs. They added a bit extra on the other items. My friend had the Pepper Pot. He said all their food was good. Prices were good, service was too!!! A must visit when in this part of the world
Jun 27, 2011
ahatcher78 from Florida
4.22
/5
rDev
+3.2%
vibe: 5 | quality: 4 | service: 4.5 | selection: 4 | food: 4
Very cool place to go enjoy a pint. The outside of the pub was imported from England, the menu proclaims Winston Churchill has walked through the facade while it was still in London. Good enough for me. Sweet dark interior with beamed ceilings, reminiscent of the Hog Penny in Bermuda, very inviting. Live music, soccer on scattered flat panels, very laid back atmosphere. The service was outstanding, a Black & Tan for the missus, and a cask conditioned Old Thumper for myself, very nice. Can't speak much on the food we just had an app, but it was very good. Will stop in again for sure.
Feb 07, 2009

MikeMoriendi from Pennsylvania
4.43
/5
rDev
+8.3%
vibe: 5 | quality: 4.5 | service: 4 | selection: 4.5 | food: 4.5
I have been here a few times and is always a place I love to stop at when I am in downtown Delray Beach.
The building is literally from foggy London and was transported over here. It is exactly how an English styled pub should be by appearance right down to books on shelves that many patrons take down and actually read while they are there.
The selection goes above and beyond the Amercianized pub selection. Yes it has your Guinness and Bass and so on but hand pumped taps along with some micros really add to it. They tend to have a special micro brew on tap each month and was very pleased when Rogue Dead Guy Ale was the special one month.
I have also eaten there a few times and must say that their Sheppard's Pie is the best I have ever had. I personally am not a big fan of gravy but I love it on the pie.
The service has always been very good there. Drink & food orders are returned very quickly if you are sitting at a table or booth. It does not take much effort to get a bartender's attention at the bar either.
I love going to this place and if you want a real English feel pub than the Blue Anchor is for you.
Jul 16, 2008

gunnerman from Florida
3.86
/5
rDev
-5.6%
vibe: 4 | quality: 4 | service: 4 | selection: 3.5
I have visited this place a few times, it is situated in the downtown trendy Delray area. The atmosphere looks like I have just stepped into another country, nice dark place with wood everwhere a nice bar with about 12 taps all good beer on draft a few macros and 3 hand pumps which are amazing. The drafts are served in imperial pint glasses which is also a plus, I have a Gonzo Porter in an imperial pint and it litterly kicked my ass for a while, big beer in a big glass what more do you want. The smells coming from the kitched were just wonderful, the bartender was amazing and he knew what he was doing and talking about. This is a very quality place and one to share some nice pints with a few friends.
Jul 11, 2008
OriginalBeerSpit from China
4.08
/5
rDev
-0.2%
vibe: 3.5 | quality: 4 | service: 4.5 | selection: 4 | food: 4
Hit this place up 3 weeks ago with a buddy of mine for happy hour on a Friday afternoon. The inside bar area was pretty crowded, however we were able to find a couple open bar stools near the side-entrance to the place. Bartender approached us as we sat down, hooked us up with couple of menus and a beer list, and promptly took our first pint orders -- Fuller's ESB for myself and a pint of Cask Conditioned Old Thumper for my friend. She pulled both pints with excellent style and our pallets did not remain parched for long. While taking delicious swallows from our first round of pints we ordered some bar grub. By the time my chicken curry and my buddy's shepherd's pie arrived in front of us, it was time for another round. I poured a pint of Rogue's Dead Head Ale down my throat to wash down the tasty curry and my friend tried his first pint of Dogfish Head 60 Minute IPA.
When it come the food that they serve an English pub, no matter its location in the world, implies a certain level of "quality and authenticity". The Blue Anchor came through on that front; the curry and shepherd's pie were both delicious and throughly enjoyed. After our meal we headed outside (while our tab stayed inside with the bartender) to sit at one of the many picnic tables that line the side and back of the pub. We finished up the evening by enjoying a pint of both Fuller's London Pride and Old Speckled Hen.
The Blue Anchor is a pint lover's oasis in the dessert of macrobrews that is South Florida.
Apr 09, 2008
The Blue Anchor Pub in Delray Beach, FL
Place rating:
4.09
out of
5
with
9
ratings