Dismiss Notice
Paddy's Pub And Brewery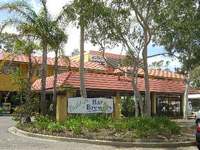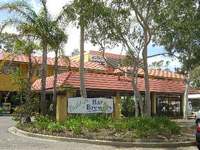 PLACE INFO
Type:
Brewery, Bar, Eatery
268 Parramatta Rd
Flemington
, 2129
Australia
+61297643500 |
map
Notes:
No notes at this time.
Added by rastaman
HISTOGRAM
Ratings: 5 | Reviews: 5
Reviews by dgilks:
3.25
/5
rDev
-0.9%
vibe: 3 | quality: 3 | service: 4 | selection: 3 | food: 3
Paddy's is cheap, really cheap, but at the end of the day it doesn't have much else going for it.
Set in what is basically a run of the mill suburban hotel in Sydney Paddy's caters entirely to the working man with their best seller being VB. In fact, the brewer says that the on-site brewery only accounts for about 1/2 a keg of sales each week. On the positive side, the poker machines are set away from the bar and restaurant which makes it more enjoyable.
That said, the big issue with Paddy's is that the beer just doesn't stack up. Sure, at $4 a schooner the Pilsner isn't bad value but apart from the Pilsner there are next to no beers worth drinking and those that come close are served too cold and with too much carbonation.
The service is a plus with quick and friendly service from the barstaff but that may be a function of us being virtually the only people here.
The selection is okay but is limited to about 6 house beers and a selection of macro lagers. The house beers save the selection but even then it doesn't stack up.
The food is fair pub food with it being edible but I see serious problems with the pasta and risotto that some of our group have ordered.
At the end of the day I won't be going out of my way to come back but if you are in the area you can probably do worse that stopping for a schooner of pils.
1,340 characters
More User Reviews:

2.51
/5
rDev
-23.5%
vibe: 1.5 | quality: 2.5 | service: 3 | selection: 2.5
Paddy's Pub & Brewery sits within the Markets Hotel, named after its location next to Flemington Markets.
The carpark is a mess with Styrofoam everywhere and parking can be hit and miss depending upon how busy the markets are.
Inside are plenty of cane chairs to sit on or high stools in quite a few areas. There's an outdoor area lit with fairy lights on the outside, with a view of the carpark. Another area is all timber, inside, next to the brewing equipment. The bar area is carpeted and designed for those gambling on sports or horse racing with plenty of TV screens and those there only to punt.
Another outdoor area is in a garden, but designed to be for smokers. Likewise the poker machines in a quasi indoor-outdoor setup designed to be used by smokers under the smoking laws. In another indoor room of this pretty vast building are the bulk of the large number of poker or gaming machines.
So not a lot of atmosphere in this pub that aims to cater for smokers and those gambling.
Beer wise, there are 22 taps, between the 2 bars (16 in the main bar), currently pouring 14 different beers plus Bulmers cider. 5 of the beers are house brewed, with General Sherman's Pale Ale, Wheat, Porter, Pilsner & the seasonal ginger beer. Other than the macro offerings the other choices include Coopers Pale & Light. While its standard glassware it is with the brewery logo, so a nice touch there.
Prices are good, $3.80 for a 10oz glass, still ultra competitive for craft beer in Sydney.
Service was pleasant & straight forward. Apologetic for having to change a keg, which was fine.
The brewery has changed brewers a few times in as many years. The beers are workable. The place a bit depressing.
If you want to see shiny brewery stuff and tick some beers, it might be worth a trip. Otherwise it is not a destination venue, unless you are after craft on a very reduced budget.
1,886 characters

3.5
/5
rDev
+6.7%
vibe: 3 | quality: 3.5 | service: 3 | selection: 4 | food: 4
This is a real, honest, salt-of-the-earth workmen's pub. So all I can really ask is, why do they bother brewing their own beer? Most of the clientele (which is sparse at the best of times) would be perfectly happy swilling VB, slapping the waitress on the bum and puking into their beards. Having said that, I'm grateful that there is such a pub, and located where it is it's practically walking distance from my office.
The décor is nice and kind of homey, and the last time I went the atmosphere was thick, delicious and malty as they'd obviously been brewing recently. The brewing apparatus is in full view with nothing but a counter separating us from it, but it's nothing really to look at unless you haven't seen brewing equipment before.
There is a very reasonable selection of beer, usually about three or four on tap and it's a great selection for a night out. You can start with the pales and work your way down to the chocolate porter. I've only been twice, so haven't sampled the full selection but I've always been fairly impressed. Nothing here is explosively delicious, and there's nothing as extraordinary, say, as the Redoak Special Reserve, but it's good drinking and a good range of styles to give you some good sampling.
The food is sensational though and real working fare. You can get a pile (and I mean, a PILE) of chips smothered in cheese and bacon for what I consider a very resonable price, leave plenty of money left over to pay for the triple coronary bypass. There's no vegetarian options, although the chips are available without bacon. I don't really know why you'd ever want to eat anything else.
One other thing which is very, very important - any trip to Paddy's is not complete without a visit to the toilets. And I don't mean this in a general sort of, you'll be drinking so you'll need to go way, but you simply MUST try out the space-age hand dryer in the gents through the TAB section. It's quite simply the most amazing thing I've ever seen, the first time I used it I thought I must be really wasted because there's no way a hand dryer would pull the skin on your hands over the bones, but no, it happens time and time again. Trust me, it's worth a visit to Paddy's just for the hand dryer. And the beer, of course.
2,262 characters
3.69
/5
rDev
+12.5%
vibe: 3.5 | quality: 4.5 | service: 3 | selection: 3.5
So lacqueredmouse asks... who comes here ?
Well, as he mentioned, this place is right next door to Flemington markets, the denizens of which have very early starts, and early finishes.... so during the day, this place can get fairly crowded. Most patrons are male, and two out of every three are wearing fluoro garb. Truckies, fruiterers .... and a mixed bag of accents & ethnicities. Quite a melting pot.
Oh, and there is lingerie table service too.... (a bonus half-point for atmosphere there)..
I was here for beer.... didn't try the food.
Had pilsener, pale ale, chocolate porter. Could also have had Baltic porter, but this would have tipped my blood alchohol over 0.05. Also on tap, although off at the time, was a hefe.
I thought the pilsener was excellent, and had I not been driving, would have ordered a jug and sat back admiring the scenery (the brewing tanks, that is).
A pale ale in English style has a purist's hop profile... not sure too many locals would hook into this one. The porter was ordinary, although a notch or two better than the ubiquitous Toohey's Old.
The place itself is a bit of a beer barn in the middle of light industry & car yards. A bland looking bistro, and a motel to boot. Falls into the modern hotel style, although the shiny brewing equipment behind wooden panelling does look very fetching.
Middies were $3.00... which is good value, particularly if you choose well.
If you're in the area (it's quite close to Platinum Cellars at North Strathfield), I recommend dropping in. I don't recommend a trip from the city just to come here, though.
1,590 characters
3.45
/5
rDev
+5.2%
vibe: 2.5 | quality: 3 | service: 4 | selection: 4 | food: 3
Paddy's Brewery is an odd kind of place. It shrieks out as a real blue-collar suburban pub-slash-bistro, with a large TAB/gaming area, a menu that consists of seventeen ways to harden your arteries, and continuing blaring of TVs from all directions.
Then take the fact that it's situated very nearly in the middle of nowhere, with the outskirts of the huge Sydney Markets complex on one side, and the arterial Parramatta Road on the other. Who actually comes here? And why?
We pondered these things as we ordered our beers and a bowl of "cheesy chips" (beer battered french fries served with melted cheese and bacon bits), but before long we had proclaimed it a diamond in the rough.
There are things to like about the interior. For example, the gleaming banks of fermenters and kettles which are on open display in the centre of the seating area - it's pride of place for the brewing equipment to remind you that this place is a brewery first and a pub second. We were also arriving on a brewday, so we were rewarded with a delicious miasma of kettled malt aroma throughout the entire complex.
The bar staff were very friendly, and very enthusiastic about serving their beers - I overheard one of the staff encouraging one of the other patrons to try their Summer Lager rather than the VB he'd ordered. They were also interested in noting that we were discussing and reviewing the beers we were trying. They even accepted our 12-month old "buy one Paddy's beer, get one free" voucher.
But we were, of course, here for the beer, and we were rewarded with a line up of five different brews on tap for the evening - the Wheat, Summer Lager, Pale Ale, Scottish Strong Ale, and Chocolate Porter. All were worthy of drinking, but we particularly liked the kristal-weizen styled Wheat beer, and the very sharp Czech-style summer lager, both of which are styles that are easy to do very badly.
(On the other hand, it's pretty hard to get melted cheesy chips wrong, and they did deliver what they promised).
To top all this off, the beers are amazingly cheap, only $4 per schooner for any of the range (apart from the 7.5% Scottish Strong, which they only served in middies). Amazingly good value, given that you can't get a Schooner of anything (not even VB) for four bucks in many places in Sydney.
On a Tuesday night, the pub was near empty, despite the surfeit of floor space they had. The only patrons besides us were old guys playing the pokies. So my original question remains: who actually comes here?
I still don't know the answer, but I'd say all faithful beeradvocates should.
2,588 characters
Paddy's Pub And Brewery in Flemington, Australia
Brewery rating:
3.4
out of
5
with
24
ratings