Victor's Grape Arbor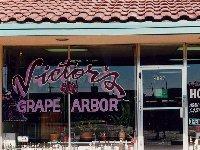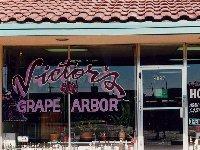 Homebrew
2436 San Mateo Pl NE
Albuquerque
,
New Mexico
, 87110-4057
United States
(505) 883-0000 |
map
victorsgrapearbor.com
Notes:
Reviews by skonkiel:

skonkiel from New Mexico
4.49
/5
rDev
+10.6%
vibe: 5 | quality: 4.5 | service: 5 | selection: 3.75
Victor's recently came under new ownership, and it sounds like it's making quite the difference (based on previous reviews). The new owners are long-time homebrewers and (more so) winemakers and have worked hard to expand the selection of ingredients, and have replaced the out-of-date backstock with fresh ingredients, regularly rotated out. They're now offering homebrewing and winemaking classes, and are always keen to answer questions and "talk shop" with fellow beer geeks.
I'd agree with a previous review that the grain selection from the bulk bins can seem small, esp. compared to the bulk selection offered by the other LHBS in town. However, Jens usually makes sure that lesser-used specialty grains are stocked in 1-3 lb, sealed portions, and is always keen to open a bag to sell off smaller portions, if need be.
I've only had one issue with quality at Victor's, and that was back when the new owners first took over and (I think) they were trying to figure out the business. (I ended up buying hops that were past their freshness date, and it def. made a difference in my beer.) But that's not happened since then.
One more big advantage of Victor's is that they're always game to offer stuff that other NM shops don't carry: whole leaf Neomexicanus hops and a Neomexicanus start (!) are two of the hard-to-find things that they've sold in the past year.
For those looking for a cozy LHBS experience, I'd highly recommend Victor's.
Jul 27, 2015
More User Reviews:
TedlyM from New Mexico
5
/5
rDev
+23.2%
vibe: 5 | quality: 5 | service: 5 | selection: 5
I have been shopping at Victor's for a little over two years. It is in an easy accessible location in Albuquerque. I travel 72 miles just to shop there. The New owner has done a lot of great things with the store. Jens has 4 hour basic home brew classes about 5 times a year. These classes are no cost. He has increased his inventory greatly. Jens also is a member of local brew clubs to assist with community outreach. This store is all about the brewer and the brewing experience whether it is beer or wine. You are always made to feel welcome at this shop. If Jens doesn't have it in stock he will get it.
Dec 29, 2016
orfeu from New Mexico
2.85
/5
rDev
-29.8%
When I moved back to Albuquerque last summer one of the things I found really attractive about the house we moved into was its proximity to Victor's -- the only homebrewing store in Albuquerque. I live less than five blocks from the place, and I must admit, it is very convenient to be able to walk or ride my bike over and pick up some last-minute hops or specialty grains.
Perhaps I was spoiled by the LHBS I used to go to in Buffalo, but I feel I've traded all kinds of quality, helpful service, and wide selection of ingredients/equipment for proximity.
While Victor's stocks all the basics that anyone would need to make a decent batch of beer, I have repeatedly come away disappointed. There is a decent selection of grains, but this selection is very limited when it comes to specialty malts. The only dark malts they carry are roasted, black patent, and U.S. chocolate. Belgian grains are nowhere to be found. The crush setting on their grain mill is pretty darn coarse, too -- in fact, repeated dissatisfaction with the store's crush lead me to order a mill of my own. The per pound price for malts is reasonable ($2, free milling), but the "discount" on bulk grains is insultingly paltry: 10% off regular price. This means that a 55 lb. bag of Maris Otter is going to cost you around $100.
The hop selection is okay, and the prices ($4/oz.) seem reasonable and comparable to what everyone else, including online vendors, is charging. Many of their hops are repackaged in regular zip-close baggies, so the freshness of these varieties is highly suspect.
As mentioned in another review, the only liquid yeast Victor's carries is Wyeast, and they only stock the smaller Propogator packs. This isn't that big of a deal since it's wise to make a starter with an Activator pack as well, but I just think that the Activators are still a better value and I don't know why anyone would stock anything else if they only sell Wyeast. The dry yeast selection is pretty poor. They carry Munton's, Cooper's, Notttingham, and Windsor. No Fermentis yeasts to be found. I really hate that I can't expect to find two of the most popular and well-regarded dry yeasts (US-05 and S-04) at my LHBS.
The service I've received has been mixed. I've encountered the owner, a younger (< 30 years old) clerk, and an older guy. The first two have been very helpful and friendly, if a bit less than knowledgeable about brewing than I'd prefer. This old guy, though...a total prick if there ever was one. He's grumpy, clueless, and impatient. Before I owned a Barley Crusher, I would bring in my own ziploc bags to collect my crushed grain in, and this guy refused to use my bags every time (not so with the other staff). He insisted on crushing my grain into brown paper bags that he'd then roll closed at the top. When I complained, his response was "What's the difference?" Also, this guy gets totally pissed off if customers come in near closing time (5:30pm) and prevent him from leaving the store and locking up any later than the stated closing time.
The store is located in one of Albuquerque's many faceless, forgotten 60s-70s era stripmalls. The interior is pretty dingy and full of sun-faded junk that lines the walls and window displays. Lots of dust everywhere, and I rarely feel confident in the freshness of most of their ingredients. For example, I would never buy a can of LME from this place. They have a bunch of the old Alexander's brand Extract "Kicker" 4 oz. cans on a shelf. Alexander's discontinued this product over two years ago!
They don't carry any Five Star products (StarSan, 5.2 buffer, etc.) or Whirlfloc tablets. These are common items, and it doesn't make sense to me why they wouldn't stock them.
I hate to say it -- really, it's a total shame -- but I much prefer ordering online from Northern Brewer or Austin Homebrew Supply or travelling up to Santa Fe (great prices and service up there, for sure!) to bothering with this place. Oh, I still shop there every now and then for the odd ingredient or supply (bottle caps, for example), but this is a pretty lame store overall.
Nov 23, 2008
Wolfsdenbrew from New Mexico
3.9
/5
rDev
-3.9%
Overall a nice homebrew shop. Staff is always helpful but not as knowledgeable as I feel they should be about malt, hop and yeast varieties. They have a decent selection of malts, including my favorite, Marris Otter. Hops are generally pellet form but decent selection, never seem to have the AA% listed on hop packages though. they can usually give you the AA% if you ask them. Carry mostly Wyeast products and some dry yeasts, but no White Labs. Good selection of beginner equipment and books. Prices for ingredients are actually really good, but generally not as good a selection as I can find on internet. i try to support them when I can as a local shop but frequently i am looking for ingredients they do not stock.
May 02, 2006
Victor's Grape Arbor in Albuquerque, NM
Place rating:
4.06
out of
5
with
4
ratings