Blue Monk Barley Wine
| Brewsters Brewing Company & Restaurant - Eleventh Avenue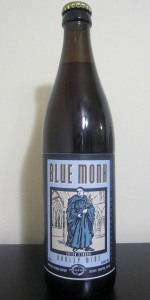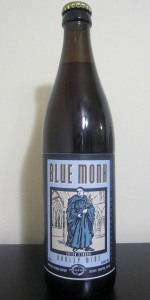 BEER INFO
Brewed by:
Brewsters Brewing Company & Restaurant - Eleventh Avenue
Alberta
,
Canada
brewsters.ca
Style:
American Barleywine
Alcohol by volume (ABV):
9.90%
Availability:
Winter
Notes / Commercial Description:
100 IBU
Added by Sammy on 12-03-2009
HISTOGRAM
Ratings: 13 | Reviews: 7
Reviews by chickenm:
More User Reviews:

4.25
/5
rDev
+7.3%
look: 4 | smell: 4 | taste: 4.5 | feel: 4 | overall: 4.25
3.63
/5
rDev
-8.3%
look: 4 | smell: 3.5 | taste: 3.5 | feel: 3.5 | overall: 4
Enjoyed on tap at the brewpub downtown. Cloudy grapefruit with an off- white head, and lace. Funky aroma. A smooth, creamy mouthfeel that is above average. A hoppy beer, with the English malt and barley in the secondary. A lot of ideas, and fortunately none of them conflicting with each other.
Had a bottle from Derek and think it was too much on sweet side although nicely drinkable. Hops missing, better on tap.
414 characters
4.15
/5
rDev
+4.8%
look: 4 | smell: 4 | taste: 4 | feel: 4.5 | overall: 4.5
from notes
A - hazy burnt orange, very bubbly with a creamy thin covering that retained well with lacing all the way down
S - biscuit and butterscotch, rich candied fruit and alcohol
T - bready and butterscotch malt, sweet and fruity, some citrus hop notes and bitter but pleasant alcohol
M - refreshingly carbonated and creamy smooth, bitter with a mild tartness
D - pleasantly surprised at how easy drinking this is, dangerously drinkable
440 characters

4.25
/5
rDev
+7.3%
look: 4 | smell: 4 | taste: 4.5 | feel: 4.5 | overall: 4
Only available on tap until March, so figured I better get down and try this year's version. Served in a thick walled, stemmed goblet.
Clear, amber colored liquid with a thin beige head. Foam quickly receded leaving little lace. Smell has some dark fruit and caramel sweetness. Quite malty flavor, sweet, a bit fruity. Nicely balanced with enough hops at the end keep it from being overly sweet or sticky.
Thick body, left nice legs down the glass. Full, almost syrupy mouthfeel. Little or no alcohol burn dispite the high alcohol.
Some of Brewster's beer are plain and average, but this is a hidden gem.
Feb. 26, 2011 - Another goblet. Smelled a bit soapy this time. Not tsure if it was the beer or the glass. Taste was good, as in previous samples. Might be a touch thinner in body as well. A slight change since last year, but not enough to complain or change my ratings.
876 characters

4
/5
rDev
+1%
look: 4 | smell: 4 | taste: 4 | feel: 4 | overall: 4
3.75
/5
rDev
-5.3%
look: 3.75 | smell: 3.75 | taste: 3.75 | feel: 3.75 | overall: 3.75
2014 edition - 9.5%
Appearance - Pours a rusty copper with a finger of bubbly white head.
Smell - dark fruits (plum, raisin), bready caramel malts, light toffee sweetness, booze, earthy and leafy hops.
Taste - Starts off with the dark fruits (plum, raisin), then goes into the bready caramel malts, light toffee sweetness, earthy and leafy hops, and booze.
Mouthfeel - Medium to full bodied with light carbonation. Finishes dry with a slight lingering sweetness and booze.
Overall - A barleywine that has the elements in place. I would classify this as an English barleywine as the hops are more to the English standard. I was hoping that the sweetness would stand out a little more. Also, there was no need for the excessive wax on the bottle - just an aside from the brew itself.
787 characters
4.1
/5
rDev
+3.5%
look: 4 | smell: 4 | taste: 4 | feel: 4 | overall: 4.5
A deep copper colour with a small head. Smells mildy of hops and a strong caramel malt sweetness. The taste is quite sweet and alcohol, with a mild amount of bitterness. I felt I could drink several of these and not be tired of it.
I remember a Brewsters location from when I used to live in Lethbridge and I didn't remember any beer that blew me away, however, I also wasn't into good beer at the time. So when I first saw this was from Brewsters I was a bit skeptical, but it I really enjoyed this.
501 characters

3.83
/5
rDev
-3.3%
look: 4 | smell: 4 | taste: 3.75 | feel: 3.75 | overall: 3.75

3.7
/5
rDev
-6.6%
look: 3.5 | smell: 3.5 | taste: 4 | feel: 3.5 | overall: 3.5
500ml bottle poured into a 22oz snifter.
A - Hazy copper color with lots of thick cloudiness. Soapy off-white head. Head retention for a while, but not a lot of lacing.
S - Fresh herbal and grassy hops, with some dark fruits and caramel malt. A bit of subtle citrus.
T - Lots of malty flavors upfront with a nice herbal hop presence to balance the finish. Caramel malt, cherries, and spices add some character. Aftertaste is an interplay of rich sweetness and a lingering herbal bitterness. As it warms some woody notes begin to come through as well.
M - Thick and full feeling body, a little on the syrupy side though. Carbonation was a touch too low as well. Slight alcohol heat.
D - With this being my third barley wine now, I'm starting to think this just isn't my style. It took me awhile to warm up to stouts and IPAs, but I don't really see this style developing into an interest of mine. It's not bad, but it's just not really my preference in craft beer I suppose.
978 characters
3.93
/5
rDev
-0.8%
look: 3.75 | smell: 3.75 | taste: 4 | feel: 4 | overall: 4
I have a bottle of this cellaring as we speak but just tried on tap as well, Calgary Crowfoot location. Arrived in a goblet, a murky orange hue like super-concentrated apple juice and with minimal froth. Aroma sweet and pungent, sweet dark fruits, toffee, fresh orchard fruits, and green hops all integrated together quite nicely. Thick syrupy body as one would expect, minimal carbonation and a decent blast of rich dark flavors but with a surprising amount of fresh fruit as well. Raisins and dates, candied peaches and mandarins, apple, pear, almonds, and maybe a touch of sweet brown spice like cinnamon, a few other malty flavors in the background that evoke molasses and toast. Not roasted. Do not be fooled by the IBUs listed. Finishes sweet but one does get some pine resin ... Less hoppy than other American barleywines but with ample fresh fruit character and everything melds together well. Points for balance even if I was looking for a bit more hop power.
968 characters

Blue Monk Barley Wine from Brewsters Brewing Company & Restaurant - Eleventh Avenue
Beer rating:
3.96
out of
5
with
13
ratings