Gatlinburg Package Store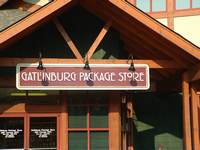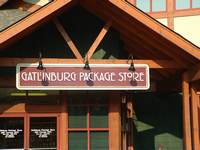 PLACE INFO
Type:
Store
162 Parkway
Gatlinburg
,
Tennessee
, 37738-4409
United States
(865) 436-7806 |
map
Notes:
No notes at this time.
Added by kevinl6
PLACE STATS
Reviews:

8

Ratings:

pDev:

20.19%
HISTOGRAM
View: Place Reviews
Ratings: 10 | Reviews: 8
Reviews by Onenote81:

2.33
/5
rDev
-27.6%
vibe: 2 | quality: 3 | service: 3 | selection: 1
Stopped by here when in town for a few days. Saw it from the site, decided to check it out. We've got plenty of beer, so I didn't really need any, but wanted to stop by anyways. This is a liquor store solely. There was all of half a dozen sixers on the shelf. That's it. This is not a place for beer. Honestly, one would be better served for selection at a grocery store like Food City in town. Was there earlier and they had a much greater variety. This may have been a good stop in the past, but no more. Search elsewhere.
524 characters
More User Reviews:
3.37
/5
rDev
+4.7%
vibe: 3 | quality: 3.5 | service: 3.25 | selection: 3.5

3.13
/5
rDev
-2.8%
vibe: 2.75 | quality: 3.5 | service: 3 | selection: 3
Right off the main highway that passes through G'burg, the place looks fairly new from the outside. Beer selection is very minimal and pretty much limited to an aisle end cap and about 2-3 doors in the cooler. Guy behind the counter was not very helpful. Did have lots of bourbon and whiskeys, a few that I looked out were WAY overpriced! I grabbed a bottle of Rainmaker DIPA from Green Man and Sue from Yazoo Brewing and made my way out the door.
448 characters
2.82
/5
rDev
-12.4%
vibe: 3 | quality: 3.5 | service: 2.75 | selection: 2
Very little beer, but plenty of decent whiskey. The prices are ok to slightly overpriced, but not outrageously so and it's no surprise given the touristy locale.
Also plenty of "moonshine" products as you would expect.
219 characters
4.05
/5
rDev
+25.8%
It's tough to review this place because there really isn't any competition in town. If you don't already know, Tennessee requires any beer over 5% ABW (6.3% ABV) to be sold in a liquor store. However, liquor stores are forbidden from selling beer with lower ABV. As a result, retailers are caught in a bind when trying to serve a craft beer crowd, and most liquor stores don't even bother with beer since they can't sell BMC. Getting a good beer in the Smokies is usually a matter of bringing it with you.
Given the above, the Gatlinburg Package Store is a bit of an oasis in the middle of a liquor-focused tourist trap. On the day I was here there wasn't much in the way of Belgian beer, but they had the ABV Stone options, some Unibroue, and Aventinus to name a few. There may have been 10-15 selections overall and most everything was in the bomber/750ml range. It's a small selection, but if you want high ABV craft beer its either this or a trip to Knoxville.
Service was friendly and prompt. I was in and out. I didn't experience a "there is no beer" attitude in this place. The beer was easy to find. I purchased Aventinus. The cashier wanted to know if I had tried it before and what it tasted like. She was courteous and showed a genuine interest in the quality of products being sold, though its pretty obvious she's no beer geek. I didn't experience the intimidation or disinterest that other reviewers mentioned.
The prices were a little on the expensive side; $5 for Aventinus at the time of this writing. Then again, I was buying German-brewed wheat beer in the backwoods of Tennessee. I expected to pay a premium, especially in the inflated price atmosphere of the town. So I would say prices are average for the town, but a bit pricey overall.
If you are in the Gatlinburg/Pigeon Forge area and searching for quality craft, this is a good stop. If you get a chance to go out to the east side of Knoxville just off I-40, the East End Liquor Shoppe has much better selection and caters to beer lovers. Depending on traffic it's a 30-40 minute drive from Pigeon Forge.
2,085 characters

3.85
/5
rDev
+19.6%
Thanks to the previous posters, I knew where to find the beers, in the cooler in the back. I stopped in here on the first day of my visit to Gatlinburg, had just discovered a big nail in my car tire. I asked them where I could get it fixed, they directed me to an old-fashioned Texaco station that still has service bays, they plugged my tire for $10. Nice.
Anyway, back to the review at hand, as noted above, the employees were friendly and helpful. Selection included Westmalle, Orval, Rochefort, Rogue, and Stone, which is what I was after. Arrogant Bastard, IPA, and Ruination all on hand, 22-oz bombers.
When I returned a couple of days later, I told the cashier I was from NC, and couldn't get Stone there, he said it was his most popular brand, then he recited all the brands he had/could get. None of this "we don't have beer" stuff noted in previous posts. Store was very clean, well lit, all in all a very pleasant experience.
Only drawback was selection, somewhat limited due to the fact that this is primarily a liquor store, but since they have Stone, I'm not complaining.
1,088 characters
2.7
/5
rDev
-16.1%
This was easily the most amusing off all my Beer trip stops to date. Very unassuming looking liquor store, just as you first get on the parkway in Gatlinburg. When you go in, do not ask for beer as they have none, seriously they will tell you that. If you ask for some of the stronger stuff they will point you to cooler in the back that literally will have like 5-110 beers. When I was there there was both Corsendonks, Stone Ruination, Stone Arrogant Bastard, and that was it. The man behind the counter told me theey were very low right now, but would be getting a bunch in later in the week, I asked if he knew which ones, but could not name any, just said at least 4 different ones. Prices were decent, stones were 6 bucks a bomber which is damn reasonable. Overall I would not travel to this place, unless you are seriously jonesing for a stone, however if you are up there, hell go for its the closest place to grabe some of those beers, and the store is a bit of a trip, kinda fun.
989 characters
2.55
/5
rDev
-20.8%
This was an interesting, if not slightly amusing and bizarre, experience. I had read the previous review of this establishment and thought it'd be a worthy stop whilst on vacation in the Gatlinburg area. The wife and I stopped in just minutes after they opened on a Monday morning. I must confess that I thought there would be a bit more to choose from in terms of beer, but more on that in a minute.
In fact, I didn't see any beer whatsoever, after a walk-through, and decided to ask the man behind the counter. I inquired, "Excuse me, do you sell beers here?" He responded, "No," bluntly. I looked perplexed and asked if there was, perhaps, another shop nearby that did, thinking I might have the wrong shop altogether ... the man then responded, "well, we have some high-alcohol ales but nothing like Bubweiser or anything like that." He seemed a tad annoyed by the whole affair, actually. I exclaimed that I was looking for "high-alcohol ales, " and had no interest in Budweiser. He looked at me oddly and then lead me to their back wall cooler, wherein they had their stash of beer.
The bad news ... they hardly had anything in terms of variety. The good news ... what they did have made it worth the stop in anyway. They had both Delerium Tremens and Nocturnum. They had 750's of Corsendonk, and best of all (since I've not had any, to this point) they had two Stone beers ... the Ruination IPA and the Arrogant Bastard in bombers. I picked up a couple of each, and a bottle of Delerium Tremens for good measure. Disappointed by the lack of variety, but thrilled to finally get my hands on some fine Stone brews, I made my way to the counter to pay ... now four men were standing around the counter, chatting, and basically obstructing my way ... they all turned and looked at the wife and i like we each had two heads ... and moved aside, without a word. Once I made my way around them, I made my purchase and we went along our merry way.
I have to confess that I was a little more than put off by the whole experience. First, the shop employee, or whoever he was, assumed I was after Budweiser (or the equivalent) and could have missed a sale altogether had I not persisted. (This depite the fact that I happened to have a Gulden Draak t-shirt on that day, mind you.) Then, after I had clarified that I was looking for good beer, we were basically stared at the entire time we were in the store. This was very uncomfortable. When I paid for my selections, the other three men just remained standing around the counter, staring at us.
Bottom line, the owner of this shop needs to make sure that his help is not alienating potential customers by assuming they're not interested in better beer. He also needs to make sure they have a welcoming presence, and at least a little friendly customer service, not a "what the hell are you people doing in here" look. Maybe it was a bad day or something, but this was un-called for.
The shop has (literally) a couple beers, but what they have is good stuff. If you haven't had Stone beers, you can get 'em here. That's the upside.
3,097 characters
4.4
/5
rDev
+36.6%
Gatlinburg, TN. If you've been, then you know that the main road (going toward Pigeon Forge) goes downhill. At the bottom of the hill, next to Damons BBQ, there is a Liquor store. "Big" beers must be sold in liquor stores in TN. Great, friendly staff that is helpful as well. The guy actually ordered me a case of Aventinus!! Anyway, they have/can get Arrogant Bastard, Ruination, Corsendonk, Delirium, and Aventinus. Not a huge selection, but somewhat of a variety and good for a liquor store. He let me mix/match enough for a case....which is good for a 15% discount. I travel to this area a few times a year and I always stop in. I would recommend the same to anyone that is in the area.
690 characters
Gatlinburg Package Store in Gatlinburg, TN
Place rating:
3.22
out of
5
with
10
ratings