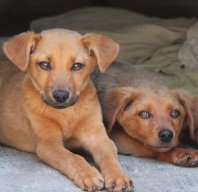 Joined:

Jan 31, 2005
Posts:

6,293
Likes Received:

55,552
2beerdogs
Poo-Bah, Male, from California
Society Trader
Beer Karma: 3,193

Beers:

Ratings: 3,518
Added: 355
Brewers: 729 | Beer Styles: 114
US States: 50 | Countries: 29
Wants: 448 | Gots: 40
Photos: 0

Places:

Ratings: 93
Added: 9
Brewers: 62 | Bars/Eateries: 25 | Stores: 4
US States: 9 | Countries: 6
Photos: 0

Posts:

6,293 | Likes Received: 55,552

About

I've been a big supporter of "LOCAL BEER" for many a year now, both at home, and on the road. I'm a huge fan of strongs: IPA's DIPA's, Imp. Stouts, barleywines, Old Ales, etc. I am acquiring a bit of a flavor for some sours, but wouldn't call myself a huge fan. I live near great breweries in So California, and have access to lots of West Coast, and NorthWest stuff. Love to travel for beer, (when I can). Also, love to trade, but limit most of it to IP.

"Don't waste your time drinking fizzy little beers. Life is good, drink great."
PERMA-WANTS:
Founder's Bolt Cutter
Bottle Logic's Paisley Cave Complex
Free Beer
Still looking to tick beers from:
Alabama

BIF's:
All NBS BIF's 1-14 (and 8.5- it's a thing) so far...

Great BA Traders: ** Multiples
ShawDeuce22**
MexicanSkittles**
Nogidrew86**
ASUBeer**
alefish**
cartoonshop**
jschonert**
elkhunter36
Auracom
hophound **** IP
LIQUORBARREL
jacewg
Czar_chasm**
sarge27 IP
Jesta384
Stinger80OH
SteelersX
nhindian
ionlion IP
grze IP
surfcaster
dranthony2012 IP **
Kevinpitts**
JNForsyth
egrace84
scjohnsonwax
ONovoMexicano
rypkr
Rorschach
SawDog505
Beer_Economicus
MacMalt
and a few others, particularly friends attached to the NBS BIF's

Interact

Loading...

Loading...