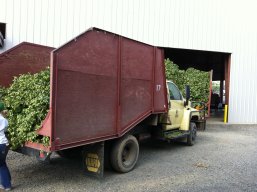 Joined:

Nov 8, 2010
Posts:

193
Likes Received:

82
About

Gender:

Male

Location:

California

Trades completed with and are great traders:

lazerlobe
tewaris (x2)
popery (multiples)
shuajw
teddyarrowhead
gueuzehead
clegolfski
coryking
BTPete
SourNotes
akukucka
whatsarezaf
mattboyer182
s1ckboy
chippo33
brewandbbq*** (awesome trader)
Brewsobrewco
kscaldef
STEG
POTABLE83
DruRho
mjmadsen21 (x2)
Tony412
JRod1969
HuskyinPDX
Luv2Brew422
tom10101
jcvanderbilt
awinkro
drummermattie02
beer365


Less than great traders:

rgco - has now backed out of two IP trades with me when we started discussing where to meet. But he doesn't tell you he doesn't want to do the trade, instead he just stops responding. He doesn't even respond to messages asking if the trade is dead so you can give the bottles to a friend who is looking for them. Very inconsiderate.

chardlogic - Former trading partner. We started discussing a trade while I was on my way to RR. He asked if I could grab a couple growlers which I did. It was late on the East Coast so I didn't expect him to respond that night. He never responded...ever. While not finalized, its pretty shitty to ask someone to grab growlers and then never respond. He claims its the standard to not respond once you decide you don't want to do a trade. Doesn't seem like a great trader to me.

rjacobs6 - set up a trade, exchanged shipping info and what not. He then asks to put of the trade for a couple days then disappears for a month with no communication. I messaged him a couple times, but got no response. Next time I saw him post he was looking for the beer I was going to send him so I guess he decided to try elsewhere but left me hanging for a month.

coppcw08 - downplays his connection to YoniWolf, screwed people over for beer but never outright didnt complete a trade

evan - backed out of an agreed to trade (exchanged info) under the basis of "things came up", but was found offering the same beer on another site. Things came up was he deciding I wasn't offering enough. He sent a couple locals as an apology.

Interact

Loading...

Loading...