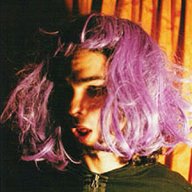 Last Activity:

May 21, 2022 at 2:03 PM
Joined:

Dec 22, 2006
Posts:

96
Likes Received:

153
Bouleboubier
Poo-Bah, Male, from New Jersey
Society
Bouleboubier was last seen:

May 21, 2022 at 2:03 PM
Beer Karma: 3,119

Beers:

Ratings: 1,884
Added: 63
Brewers: 519 | Beer Styles: 113
US States: 41 | Countries: 47
Wants: 44 | Gots: 2
Photos: 74

Places:

Ratings: 73
Added: 25
Brewers: 13 | Bars/Eateries: 39 | Stores: 23
US States: 8 | Countries: 4
Photos: 84

Posts:

96 | Likes Received: 153

About

REVIEW TO-STYLE!... it can always be done better, but the experience can sway things... I have my biases like anyone else: craving bitterness

With any at-home reviews of bottled/canned beer, I prefer cellar-temp preparations before opening and pouring into a properly-cleaned, often appropriate and/or brewery-suggested glass.

By rule, my reviews are geared to-style and generally progress in a sequence where I first examine sights and scents, followed by tastes and touch, noting and recording development in experience along the way - through-composed, stream-of-consciousness observations. They are also oriented more for personal recollection than public revelation.

For every 100th review, I'll examine a widely-available, mass-consumed lager, something shit, and/or something with which I've had a memorable history. Most recent: #1700: J.W. Lees Harvest Ale (port-barrel aged), #1750: O'Doul's Amber, #1800: Faxe 10% (Extra Strong), #1850: Four Peaks Kilt Lifter

- active homebrewer: 2007-08, 2010-15, 2018-present
- favorite style (since Aug 2001-forever): Scotch Ale (sans peat, which is not to-style)

Interact

Loading...

Loading...