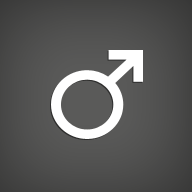 Last Activity:

Mar 14, 2018 at 9:26 PM
Joined:

Jun 5, 2012
Posts:

573
Likes Received:

564
gpawned
Initiate, Male, 38, from Illinois
gpawned was last seen:

Mar 14, 2018
About

Gender:

Male

Birthday:

May 1, 1982 (Age: 38)

Location:

Illinois

At this point, I'm really just drinking Lambic, Saisons, and other sours.

I'm not a hop head but I recently started getting back into IPAs after a 4yr hiatus so if you have a favorite that you think I'll like, let me know! Recent favs are TGB PseudoSue, HF S&S5, Zombie Dust, Coop F5 IPA, & Focal Banger.

I'm not into Belgians that aren't sour.

ISO:

Top Wants: CD11, Plum Flora, Stenciled Pages, Oude Fermier, Fencerow, West Ashley, Chez Monus, Kiwi Herman, Kuhnhenn BBFT, Side Projects, HF saisons/sours (Elaborative 3, Prolegomena, etc...), anything SARA (that isn't dark), De Gardes (w/stone fruit)

Permawants: anything I haven't had from Kuhnhenn or, fresh BB4D, aged 4D, any Cantillon (esp. Fou), HF Art/Arthur in honor of my dad, HF S&S5 or Anna, CS Bourbon Cherry Origins, Side Projects, and Jackie O's Sours especially OGP and Dynamo Hum.

Ticking every state, still need any beer from: Arkansas, North Dakota, South Dakota, Wyoming.

Glassware wants::

-Kuhnhenn tulip (really old)

-3F fountain taster

-Dieu du Ciel Zwanze glass

-older Cantillon glasses (esp. Cursives, orange balloon, OG Iris)

-De Garde Kitty Bu glass

-De Garde Tin Bucket glass

-De Garde 3rd Anny glass (or anything after)

-De Garde Stoneware

-Porter X Cantillon Teku

-YeahNateNelson Cantiloon Teku

-Crooked 2012 or 2014 RS stem

-HF non-balloon wine glass

-Black Tuesday Glencairn

-Bells mini snifter

-b nektar mini snifter

-Six Point mini snifter

-Funky Buddha mini snifter (new yellow)

-any other mini snifter (Fiddlehead or Pegs to name a couple). I don't typically go out of my way for most event specific mini snifters unless they also have a brewery name/logo on them.

Wants Available Online

-JK 24kt gold long stem

-Game of Thrones growler

-Rock Mill Glencairn

-3F "3" tumbler and taster

I tend to prefer tasters since I'm running out of room, no pints, please:

Glass Gots:

https://docs.google.com/spreadsheet/ccc?key=0Ag19LC4lXYaYdGNFOW5OcHFPeE9XMlFxQlo1UGpFbXc&usp=sharing

Have met and traded with these guys multiple times. Great traders and BAs. I would be shocked if you ever had a problem with any of them.

tat2dhllblly IP (many times...would vouch for this guy anytime)

-modern

MordorMongo IP x3 (Indy - can't beat this guy's generosity)

SHOO65 IP x4 (Indy)

@Jisom123 IP x2 (@Both Jackie O's 2012 Releases)

@Duels IP x2 (Indy)

muskabeatz IP (DLD '13)

@Cardern IP x3 (@GToM '12, Chicago, & DLD '13)

urbancaver IP x2 (@Jackie O's 7th Anny)

Beesy IP (@Jackie O's 7th Anny)

MarkIntihar IP (@Jackie O's 3/1/13)

@CoopBen IP x2(@Jackie O's 3/1/13 & DLD '13)

JStax

Jaminjohnson (IP GToM '13)

Good trading experiences and would trade with again:

weonfire - IP

@TheoV - IP

@Wherethewildbeersgo

Keyes88 - Newer trader, shipped first, great communication, nice job packing, generous extras. Will trade with again! 01/2013

Smurf2055

@ygolordned

axeman9182

@hopsleeroy

cfh64 (de facto trade)

psykosis

@Andrew84

DenverBeerDrinker

@HeyDuke

canjeeps

dimce

JAHMUR

@Centennial

JohnfromPurdue x2

willandperry

@UncleFlip

@Owen49 IP (Columbus)

buzze40 IP (Chicago)

@JimmyW IP x2 (Chicago)

@timald IP (Chicago)

nachos4two IP (Chicago)

AJDePaul IP (Chicago)

@Stevegoz IP (Chicago)

@Incubuscience IP (Chicago)

@makdeco IP (Chicago)

mtrutlin IP (@GToM '12)

@Cyburai IP (@GToM '12)

@Imbibingmytime IP (@GToM '12)

@BeerBob26 IP (@FFF)

donniedarko IP (Columbus)

@nrbw23 IP (Columbus)

RyanMcFly1985 IP (@Jackie O's 7th Anny)

pyite IP (@Jackie O's 3/1/13)

@plumcrazyfx IP (@Darkness Day '12)

@Milleacsmark IP (@Darkness Day '12)

@dahowel = @umichdave IP (DLD '13)

joromiller IP (DLD '13)

@emelius IP (Indy 5/13)

Loading...

Loading...