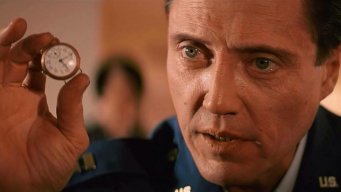 Last Activity:

Aug 14, 2022 at 12:32 AM
Joined:

Feb 19, 2016
Posts:

16
Likes Received:

46
imnodoctorbut
Champion, Male, from Texas
Trader
imnodoctorbut was last seen:

Aug 14, 2022
Beer Karma: 857

Beers:

Ratings: 738
Added: 22
Brewers: 195 | Beer Styles: 106
US States: 30 | Countries: 14
Wants: 84 | Gots: 2
Photos: 0

Places:

Ratings: 7
Added: 0
Brewers: 7 | Bars/Eateries: 0 | Stores: 0
US States: 2 | Countries: 1
Photos: 0

Posts:

16 | Likes Received: 46

About

my median score is 4. life is too short for stank brew, but I do reach out to the wilds fairly often and while i'm not afraid to get let down by a brew, i am adverse to dumping $10ish on a noted bum steer, unless it is such a bum steer that one must witness it on their lips firsthand just to revel in its existence.

the first brew style to really nab the "snob" in me was the IPA. my first was in a microbrewery in the area of Bellingham that I failed to note the name of because I was young and dumb at 21 and I always intended to return. I tried so many different styles during that trip that it was from then on near impossible to settle for the gas station swill I was surrounded by out in West Texas. I'm still honestly chasing that high that resulted in my taste buds getting mugged and left for dead, only to wake up as a convert to the cult of the hop. this eventually put me directly into a love and appreciation for the long and winding histories of any brew I could experience and talk about. later, this landed me in the world of homebrewing after talking the ear off a local homebrewer I managed to find in my neighborhood.

for me, beer is an experience. if it doesn't register as such, it becomes part of the background atmosphere to me, an equivalent to the soundtrack of such event. when the brew does indeed register above that background noise, I take notes and review it here, or the beer is such an event that I review in real time. that being said, I love the "weird" in brew making, I love the complex, I love when a brewer has clear "intention" and totally nails what they're shooting for. that is to say, this is nearly my favorite art style.
it is consumable history, art, philosophy, and science. when a brew appreciates these 4 things in a profound way, I appreciate that profoundly in return.

sometimes I even add Harry Potter references to the experience.

Interact

Loading...

Loading...