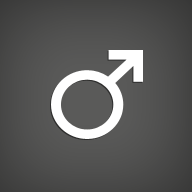 Joined:

Dec 7, 2012
Posts:

120
Likes Received:

138
Jonnyhiggs
Initiate, Male, from Illinois
About

Gender:

Male

Location:

Illinois

Always looking for great beer! Enjoy splitting a bottle of great beer with friends both old and new.

Successful trades*

Beerlistman: Totally surprised me with amazing extras! Very great BA!
T4haughton: Really nice guy and prompt trader! will trade with again!
IMACOPYOUIDIOT: Nice simple transaction! Couldn't be easier!
TSotM: great prompt shipment! Will trade with Again!
Taxman: great trader! Hope to trade with again!
Maxcoinage:great trader!
McMastersanchez: great trader! Very simple!
Tubbnik: fast and well packaged!
JCam9981: Great Trader! Hope to trade again!
revbdub5446: great trader!
jermy: Great Trader! (3 successful trades)
Gratefulstu: super generous! great trader!
Netdigger2: awesome trader. super generous!
Pointyskul: great trader.
Lincolnbeard: Cool Cat. would share a beer with this dude.
Doogie71628: awesome trader. made things really easy. awesome extra!
BeRanger: great trader! will trade again
BMcalister1897: super generous! another great Wisconsin trader!
TommyGuz: Great Trader. Such a nice guy
Drucifer. IP trade. Super Simple. Good Trader!
GatorLCA: Awesome Trader.
Jordy777: great simple trade!
Grant35: Great Trader. Awesome Extras!
*****I think all trades after this switched to the new format so stopped keeping track via this*****

Biggest Wants is Upland Sours, Prop Rye, BCS Coffee and Uncle Jacobs.

Also, Don't live far from 3 Floyd's Brewery, have access to Pipeworks, Revolution, Goose Island, HalfAcre and any other Chicagoland breweries. I am a Reserve Society Member at The Bruery.

Interact

Loading...

Loading...