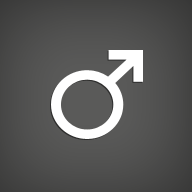 Last Activity:

Jul 28, 2020 at 5:07 AM
Joined:

Sep 3, 2011
Posts:

86
Likes Received:

81
jvillefan
Champion, Male, 31, from New York
Trader
jvillefan was last seen:

Jul 28, 2020
About

Gender:

Male

Birthday:

Jun 21, 1989 (Age: 31)

Location:

New York

Whale trying to slay:
Partridge in a Pear Tree
Bourbon Vanilla Dark Lord
Mornin' Delight

Successful Trades (what I gave up):
1) jodan (BA Speedway)
2) Otis (BA Speedway, Fantome Saison, Westy XII)
3) ksurkin (Kopi Luwak Speedway, BA Old Numbskull)
4) MikeyMikee (Kopi Luwak Speedway x2, Nelson, Duet, Captains Stout, Irish Red)
5) Nrcost2 (Melange No. 3 + extras)
6) Mista (2013 Churchill's Finest Hour)
7) JohnGalt1 (BA Old Numbskull, Kopi Speedway, 2010 Bourbon BA Old Guardian, Flanders Drive)
8) nicks6217 (Fantome Saison)
9) Douglasjamjak (Black Tuesday, Melange No. 3)
10) WilliamDbar (2010 Bourbon BA Old Guardian, 2011 Kentucky Whiskey BA Old Guardian, 2011 Kentucky Bourbon Old Guardian, 2011 Red Wine BA Old Guardian)
11) WilliamDbar (Bourbon BA Ruination, extras)
12) dfree23 (Nelson, Sanctification)
13) StayWhatYouAre2 (Citra, Just Outstanding, Duet)
14) boilermakerryan (Temptation, Sanctification, locals)
15) ckobes (Melange No. 3, Rueuze, Old Richland)
16) tom10101 (Sede Vacante)
17) JohnGalt1 (Sede Vacante x2)
18) melting (Sede Vacante)
19) hopazoid (Sede Vacante)
20) TomTown (Melange 3, Rueuze, Mrs. Stoutfire) *His box was poorly packed and I lost a beer.
21) lymph (Iris)
22) SSGeq (BCBSx2)
23) KMurray8621 (Chocolate Rain)
24) Roger85 (2012 Black Tuesday)
25) BigGreenMonster (Anna)
26) Nate8767 (DDG, Enjoy By x2)
27) bvdubn (Birth of Tragedy, extras)
28) brystmar (Great)

People to Aviod:
dtmets84: He didn't not send beer but once we got a trade worked out he kept demanding more beer knowing that I had been looking for what he had for a while. No respect.

Interact

Loading...

Loading...