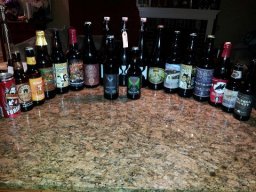 Joined:

Jul 18, 2012
Posts:

318
Likes Received:

194
About

Gender:

Male

Location:

Washington

Manager of the Red Hot, Tacoma, Washington

Trades:

Bbeane

JCrandall X IV The dude rules. Awesome boxes. He will destroy your porch.

dgugliuzza

Barleywinefiend(IP) X IV

Libbey(IP) X II

Scantron

Merc7186

Archimedies

SCM2787

Billakowski

Yulles X III Another awesome trader. He will blow up your porch.

Youradhere(IP)

bsuedekum

Doughanson78 (IP)

Rschne

Bif's/LIf's/ETC

Everything Local Bif - Shipped to Hmph. The great Commonwealth of Virginia. Received from Cuzco, the great state of New York

Have Brewery A, Want Brewery B Shipped to Forgetfu on 1/9

Sour and Funk #3 Shipped to DaveHack, Received from Giuseppefranco

Sour and Funk #4 In progress

Oakland A's LIF - Mailed to Patrick on 10/9/12

Beer LIF - Mailed on 10/23/12

Fantasy Basketball Bif. Ongoing

Playoff Football Pick Em BIF 2nd Place

2012 Super Bowl Squares I

Dynasty Fantasy Baseball

Mystery Bottle LIF #4 Bingo edition

Pretty much into any beer style, though ryes and scotch ales are about my least favorite. Stouts of all shapes and sizes, Sours, Imperial IPA's, IPA's, Saisons, and Porters are what I really dig but I'll try anything. Love getting obscure locals.

Wants http://beeradvocate.com/user/beers?ba=Lordkrystic&view=W

Interact

Loading...

Loading...