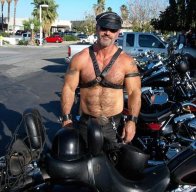 Last Activity:

Jun 3, 2023 at 1:40 AM
Joined:

Mar 3, 2014
Points:
Mikexw
Pooh-Bah, Male, from New York
Pooh-Bah Trader
Mikexw was last seen:

Jun 3, 2023 at 1:40 AM
Beers:

Places:

113 | Rated: 113 | Reviewed: 8
Added: 2
Brewers: 62 | Bars/Eateries: 38 | Stores: 12
US States: 13 | Countries: 4
Photos: 2

Posts:

469 | Likes Received: 24,888
Threads Started: 2

About

I like to try as many new and different things as possible -- when in doubt, send me something I haven't had before. Current favorite is stuff in the Barleywine/Wheatwine family, but I also love all types of stouts (especially BA) and porters. Hoppy stuff (except Mosaic) is always welcome, with the caveat that statistical analysis tells me I'm NOT a big fan of super hazy New England IPA's. The only things I usually don't like are wheat beers and

really

hot/spicy/peppery beers. I've also migrated away from sours/saisons, but I enjoy them once in a while.. I guess I basically like relatively boring stuff (coffee/chocolate/vanilla/hops)?

I'm trying to chase down beer from all the states and the only one I still need (and really want) is South Dakota.

Regarding swag, I always appreciate #properglassware to add to my collection and drink new stuff from. Brewery T shirts (large) are cool too.

BIF History

The Locals (OG Member)

-- Round 1 sender @raulazzer , target @mkhartnett

-- Mini-six sender @JasonR1975 , target @cultclassic89

-- Round 3 sender @treznor , target @seanhand_atl

-- Not-the-summer-sixer sender @Louis121 , target @valrxman

-- Anti-Circle Jerk LIF BIF sender @hoppyseb, target @wheelzntoys

-- Almost Anniversary BIF sender @rspauldi, target @mcmastersanchez

-- Round Se7en sender @campa86 , target @Louis121

-- Thank God for Locals Turkey Sixer sender @Corriecrafts , target @pnelting

-- April Fools Sixer senders @UcDru and @UTvols05 (ninja strike on me)

-- Locals 2nd Anniversary Round sender @bevoduz , target @PG2G

-- Locals Double Team Round -- senders @kramerbarthomer & @whyteboy003 , targets @JoeyIce3 & @sembo , co-senders @jdimento & @Yourahoser

-- Locals Round 12 (Theme Days) -- sender @dannyfayy, target @corriecrafts

-- Locals Round 13 (4th of July Sixer) -- sender @NJB145 , target @NickyPogs

-- Locals Round14 (4.0 FOMO Round) -- sender @edhizdeid , target @tommyguz

-- Spring Sixer -- sender @tsgooch79 , target @Kramerbarthomer

Rookies BIF Round 2 -- sender @Jimmy_Kneecaps , target @Orca_Whale

Rookies BIF Round 3 — sender @JodiB , target @FrankenMiller

Rookies BIF Round 4 -- sender @TomFoolery_x , target @Whyteboar

Newbies Thanksgiving (+) Round -- sender @LloydDobler, target @sfhardy

12 Days of xmas

-- 2014 -- sender @UTvols05 , target @newjack

-- 2017 -- sender @nickypogs , target @ninjembro

-- 2018 -- sender @jschott75, targets @alwaysplayin and @jasonr1975

-- 2019 -- sender @Dad_of_Rad , target @Yourahoser

Trades should all be logged, too many ninja boxes (in both directions) to keep track of...(well, I'm keeping track of them, but not listing them).

Interact

Loading...

Loading...