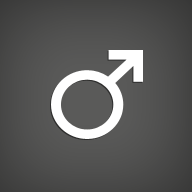 Joined:

May 24, 2011
Posts:

787
Likes Received:

18,189
RayOhioFelton
Initiate, Male, 39, from Ohio
Deactivated
About

Gender:

Male

Birthday:

Oct 20, 1981 (Age: 39)

Location:

Ohio

COMPLETED TRADES WITH
(Stopped keeping track)
Soughtbygod
Macher0
PSchul4
JayCin
Walden97
Dave_Treat
Nesto114
Miffsudd
Hockeypuck (hooked it up with BCBS and some tasty Maine treats)
Casedogg43 (sent some nice rarities from three Floyd's, would trade w/ again anyday!)
Alefish
Stogies
UcDru (in person)
ronn
djrn2
kingjohnh
BC4MFRED1
Brewzma (amazing extras...amazing!)
Earljones199 (posted a FT:ISO post and within 25 mins we exchanged addresses. Easiest trade ever)
MrDave
Atomic
Sean9689 hooked me up with my White Whale! Thanks Bro!
Gmr75
TMonk2112
Mscarpen
Powderhornphil
Syracuse12
Spartan213 (guy picked me up a random bottle I was hoping to find in Michigan, solid BA!)
beast464 (great trade, amazing extra included, would trade with any day)
Jon2465
KBuzz (Fast and easy trade!)
Sirsteve42
NYCBUCKEYE (easy to work with, super fast turn around!)
MJC8719
akuyper (super generous!)
Skrip
Sarge3130
manjanai (not the best communication but beers arrived safe, amazing packing job!)

BIF's
Squares 2.0 (2014)
Biggest Loser - stevec32
Epic NFL Confidence Pool - summer78 ran the BIF/shipped to johnnyb
Best/Worst MLB BIF - guy who ran the BIF got banned but still shipped my boxes to the winners.
BA March madness BIF 2013- flexabull
March Madness BIF 1.0 - mhksuccess
SWTFYW - shipped to willth

LIF's
First Child LIF (I hosted this one and sent to AJDePaul)
Won a LIF put on by ThreeFishes

Currently looking for the following beers...
Bcbs anything
Hunahpuh
Mexican cake
New glarus peach and sour
Bbbb
Cycle stouts
Dark lord
Fou foune
Cantillon rose
Ddg
Frangelic mountain
Jackie os evylyn
Heady
Founders smoked porter
Would like to get:
Pizza boy sours
Mexican cake
Hunapuh
abraxas
DDG
Bourbon County Rare, will never happen, maybe the next batch
Prop 2014

Perma Wants:
Bcbcs(any year)
Vanilla Rye
Arbor Brewing Flamboyant Wild Red Ale
New Glarus Wild Sour Ale
Founders Frangelic Mountain
Pliny
Bomb!
Pirate Bomb!
Tart Lychee
Bramble Rye
Backyard Rye
Heady Topper
Zombie Dust
Cherry Rye
Bacon maple coffee porter
Kbs
Bruery fruited sours
RU-55



Listen I do not have my wants list update but love the following styles. If you have a solid local brewery or beers I never heard of I love trying new stuff! Loving sours/huge hop head/anything Barrel Aged/porters and stouts! Fruited sours are one of my favorites and Loons.

Not a huge fan of smoked beers, pilsners, lagers or wheat styles but always open to trying something new.

Accessible in my area:
Fat Head's Hop Juju
Brew Kettle White Rajah IPA BA Score 96
Fat Head's Head Hunter IPA BA Score 98
Hoppin Frog Borris The Crusher Oatmeal Imperial Stout BA Score 95
Hoppin Frog Barrel Aged Boris The Crusher Oatmeal Imperial Stout BA Score 96
Hoppin Frog Doris the Destroyer Double Imperial Stout BA Score 94
Great Lakes Blackout Stout
Thirsty Dog BA Siberian Night
Jackie O's 375's

Great Lakes, Columbus Brewery, Willoughby Brewery(peanut butter chocolate porter is outstanding, i can get growlers for $9), Thirsty Dog and Buckeye Brewing all have great stuff if interested! Like a specific style let me know and I can make suggestions backed by rankings on BA.

Won't trade with don't contact me!
Jsboots21
Bowzer4birdie
Mitchell57 - started thread bashing a BA because a pickitupformebro didn't work out. He was out nothing but being petty about situation.
King_Ranch
Jimmie_DeCuvee - trade winner/new money trolls the trade forums trying to tell people what value on after market is for the bottles you have for trade. Spoiler alert you have to add!

Interact

Loading...

Loading...