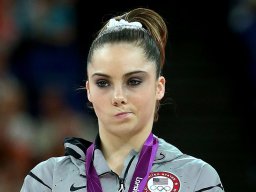 Last Activity:

Aug 2, 2017 at 6:24 PM
Joined:

Mar 8, 2010
Posts:

241
Likes Received:

264
Skrypt
Initiate, Male, from Florida
Skrypt was last seen:

Aug 2, 2017
About

Gender:

Male

Location:

Florida

My cellar list:

(click cell A1 for trading information)

http://goo.gl/RXVE5

Favorite styles: Really looking for Apple brandy barrel-aged anything right now. Preferred extras: oatmeal stouts, RIS, berliners, hefeweizens, wits, D/IPAs, goses, lambics, anything sour. Overall, I'm an adventurous drinker without many dislikes.

Top wants:

Specific beers: (no particular order)

BA Even More Jesus
KRE
Lindley Park / Event Horizon
Can Can -- Red Wine / Bourbon
Alpine Great
Alchemist anything - Focal Banger / Petit Mutant / Holy Cow
Pappy Van Muckle
Wineification
WWBV
VSB
BVDL
Cable Car
Cthulhu / Nuthulu

Abner, Double Galaxy, Ephraim
Veritas
Apple Brandy Hunahpu
Fou Foune
Proprietor's '13/'14

Remy's Pappy
CCB El Murciélago
SHBRL
Aaron
Church on a Hill
Apple Brandy Mexican Cake
BA Abraxas
Assassin
MD & KBBS
Always looking for: BCBS/BCBCS, Heady Topper

List of breweries that I'm looking to try some new brews from:

Freemont
Pizza Boy
Due South
Kane
Block 15
Angry Chair
Upland
Lawson's Finest Liquids
Midnight Sun
Toppling Goliath
SARA
Russian River
Kern River

Trade History (pre-feedback system):

netdigger2 (x5) - Great BA!
HopsMatt (x2)
GRG131 - Very generous!
DmouthCaliBrewz - Generous BA!
ASUBeer - Great BA!
sebod89 (x2) - Great BA!
TheSamKuehn (x2) - IPx1, Really great BA with generous extras.
AltBock - IP, Great BA. Super friendly and helpful.
Andreias21 - IP, Great BA.
TheChef18 - IP, Great BA
RayUF07 - IP, Great trader
Kwaide - IP, Very generous BA!
Nicolay3535 - IP, Great BA
MajorBuckeye - Very generous!
lymph - Not a trade, but proxied his Peg's Batch 300, crushed my porch with a thank you package! So awesome!
Swampsquash - IP, Great trader
kingkukta
thedeuceISloose - IP, Generous extras!

surge1311 - Great trader!
moonknight31 - Good dude!
james582 - IP, great trader

Loading...

Loading...