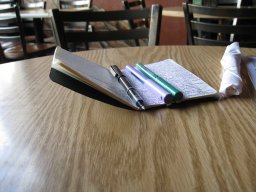 Last Activity:

Jun 7, 2023 at 3:00 PM
Joined:

Nov 5, 2001
Points:
slander
Pooh-Bah, from New York
Super Mod Pooh-Bah Society
slander was last seen:

Jun 7, 2023 at 3:00 PM
Beers:

Places:

1,176 | Rated: 1,176 | Reviewed: 1,176
Added: 126
Brewers: 467 | Bars/Eateries: 614 | Stores: 85
US States: 46 | Countries: 1
Photos: 1

Posts:

596 | Likes Received: 2,007
Threads Started: 15

About

"Drink the Brown, Paint the Town, Kick the Clown, Then Fall Down" (2001).

"All the men here are taller than Papi. He's short" (Hannah, 2004).

"You can't hurt the Hammer" (2005).

"BAAAAKKERRRRRRRRRRRRR!!!!!" (2009).

"Ior Natalem agit Diem et duo dona accipit".

"The fact is always obvious much too late, but the most singular difference between happiness and joy is that happiness is a solid and joy a liquid."

"Next to the slanderer, we detest the bearer of the slander to our ears.'' - Mary Catherwood, American novelist (1847-1901).

"When the debate is lost, slander becomes the tool of the loser." - Socrates (470-399 BC)

Interact

Loading...

Loading...