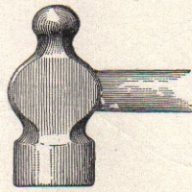 Last Activity:

Jun 2, 2023 at 4:57 PM
Joined:

Feb 15, 2009
Points:
TheHammer
Pooh-Bah, Male, 41, from Canada (ON)
Pooh-Bah
TheHammer was last seen:

Jun 2, 2023 at 4:57 PM
Beers:

Places:

7 | Rated: 7 | Reviewed: 6
Added: 3
Brewers: 4 | Bars/Eateries: 3 | Stores: 0
US States: 0 | Countries: 1
Photos: 8

Posts:

225 | Likes Received: 204
Threads Started: 15

About

Gender:

Male

Birthday:

Mar 22, 1982 (Age: 41)

Location:

I was born and raised in Hamilton Ontario, growing up I was a bit of an odd one as far as beer taste is concerned. My buddies were all "A beer is a beer" macro lager drinkers, but I for one loved trying new styles and different beers. Eventually I came upon Creemore Springs Lager and from there discovered the craft brewing movement with some OCB mix packs.

For there I found BA and started posting reviews. I generally prefer milder, sweeter beers, like Wheat Beers and Malty English Browns. I have a soft spot for Gruit Beer and wish it was more prevalent and I am not much of an IPA fan, although I can appreciate a good pale ale.

I'll also add some fairly consistent comments I make, if you are interested.

- If you are going to add fruit to your beer, you have to answer the question, why didn't I just brew a cider/make a vodka cooler. What beer aspects am I bringing to the table here, or what fruit aspects am I bringing to the beer. If you just want to make a fruit drink, don't call it beer.

- If you are going to barrel age your beer, the intent should be to add that barrel's aspect to the beer, not take it over. If I wanted to drink Bourbon, I'd drink Bourbon. Same with wine.

- If you are making a beer just to imitate a cocktail, you are probably going to lose me, because again, if I wanted a cocktail, I'd make that cocktail and the only time I'd really want your beer is if I can't access the stuff to make said cocktail.

- If you are leaving live yeast in the beer, please bottle it don't can it. Almost every can with live yeast I've had turned into an over carbonated mess and produced chunks in the body. If you are going to can it, make it clear that there is sediment at the bottom.

Let's go Bulldogs! 2018 & 2022 OHL Champions!
Come on you Forge! 2019, 2020 & 2022 CanPL Champions!

Interact

Loading...

Loading...