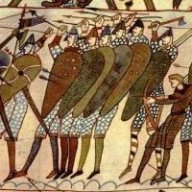 Last Activity:

Jun 4, 2023 at 10:45 AM
Joined:

Feb 26, 2006
Points:
thehyperduck
Grand Pooh-Bah, Male, 36, from Canada (ON)
Pooh-Bah Society Trader
thehyperduck was last seen:

Jun 4, 2023 at 10:45 AM
Beers:

Places:

9 | Rated: 9 | Reviewed: 8
Added: 14
Brewers: 4 | Bars/Eateries: 0 | Stores: 5
US States: 1 | Countries: 2
Photos: 10

Posts:

195 | Likes Received: 834
Threads Started: 0

About

Gender:

Male

Birthday:

Dec 7, 1986 (Age: 36)

Location:

To the best of my ability, I try to make all of my beer reviews 'to-style' - that is, I see no sense in comparing pale or light lagers to things like IPAs and barrel-aged what-have-yous. I have long been of the opinion that every beer has its time and place - and for anyone about to say 'malt liquor', well... curbs and park benches are places too, and 'anytime' is still a time.

I have been interested in the craft side of beer for many years - in fact, I have been registered and reviewing at BA since shortly after I was legally allowed to buy the stuff. I love all types of beer, and while I may be long-winded in my reviewing of them, I am not exactly a harsh critic. I also do not consider myself an expert, but I will do what I can to point others toward good beers of all styles.

Beer Temperature

The effect of this variable on the beer-drinking experience cannot be overstated. This is why I provide a (generalized) reference to the serving temperature in all of my reviews:

- "well-chilled" means straight out of the fridge

- "slightly chilled" means it sat out of the fridge for about an hour

- "barely chilled" means it sat out of the fridge for about 2-3 hours

- "cellar temperature" means it was not chilled at all, consumed at somewhere between 6-12 degrees C (depending on how long it sits at room temp outside of the cellar before I get around to opening it)

Beer Dating

This is the other big variable, but unlike temperature, consumers have little control over this one. I will always mention the beer's date stamp/code at the start of a review (or its lack thereof, if applicable), so that readers have some idea of how fresh the serving was. In my reviews, "dated X/Y/Z" is equivalent to "packaged on X/Y/Z"; if the product only has a "best before" date then I will distinguish it as such. Many dates are coded; if I know how to translate it then I will, if not then I will simply give the code as it's printed on the can/bottle.

I try to avoid sitting on beers for too long, but sometimes a bottle or two will slip through the cracks. I urge all BAs to keep better track of their cellar inventory than I do.

If I opt to review a bottle that is past its purported "best before" date, I will mention this fact at the start of the review. If it's a bottle conditioned beer, it'll probably be fine. On the other hand, if an old beer is unquestionably 'spoiled', I don't review it. This only applies to 'old' beer - if it's spoiled because of a QA issue, then it doesn't get a free pass.

Favourite Styles
-

Pale Ales (English or American)

- IPAs (ditto)

- Rye Beers

- Most German or Czech-style lagers (Pilseners, Munich Helles, Märzens, Festbiers, Schwarzbiers, etc.)

- Hefeweizens, Dunkelweizens

- Tripels, Belgian Strong Pale/Golden Ales and Saisons

- Belgian Strong Dark Ales & Quads

- Doppelbocks, Weizenbocks & Eisbocks

- English & American Porters & Stouts, Baltic Porters, RIS

- Lambics, Flanders Red, Gueuzes, Goses and Wild Ales

- Smoked Beers, Rauchbiers

Rating

All ratings are subjective, but here's the cliff notes of my scheme:

- 2.5 or lower (D) is something I would actively discourage BAs from wasting their money on.

- 2.5 to 2.99 (C-, C) The beer may have some merits, for some people. I'd drink it if it were handed to me.

- 3.00 to 3.29 (C+) Barely passable for [style], meeting some (but not all) of my expectations. I might give it another shot.

- 3.30 to 3.49 (B-) A serviceable interpretation of [style], meeting many of my expectations, but in underwhelming fashion. I'd give it another try.

- 3.50 to 3.74 (B) A decent to good example of [style], checking nearly all of the boxes, without exceeding any expectations. I'd buy it again.

- 3.75 to 3.99 (B+) A good example of [style]. All expectations met. I'd buy it again on a semi-regular basis if possible.

- 4.00 to 4.29 (A-) An exceptionally good example of [style], better than the bulk of its competition IMO. Will buy regularly if possible.

- 4.3 to 4.55 (A) One of the greatest examples of [style] I have ever had. I'd buy this again without a second thought.

- 4.56 or higher (A+) The absolute cream of the crop of [style]. In the event of a zombie apocalypse, I would deliberately risk both life and limb to obtain a case of this precious elixir (before succumbing to either madness or contagion).

I am a semi-active trader, though I am not doing international trades at the moment. My 'gots' list is more of a 'what is in my cellar' list; there are usually many other things in my fridge, as well. If it's included in my gots list, then I am willing to trade it. I have fairly easy access to Southwestern Ontario/SE Michigan craft beers, as well as the imported stuff available in those markets, but I am not a whale hunter.

CANBIF Participation:

- Spring 2016

Milestone Reviews*:


#1. Black Sheep Ale

- English Pale Ale, North Yorkshire, England [4.00, A-]

#50. Mill Street Lemon Tea Ale

- Spiced Beer, Toronto, ON Canada [3.43, B-]

#100. Smithwick's

- Irish Red Ale, Dublin, Ireland [3.53, B]

#150. Southern Tier Pumking

- Pumpkin Ale, Lakewood, NY USA [4.35, A]

#200. Stiegl Pils

- German Pilsener, Salzburg, Austria [3.75, B]

#250. Affligem Tripel

- Flemish Brabant, Belgium [4.23, A-]

#300. Dominus Vobiscum Lupulus

- Belgian IPA, Baie-Saint-Paul, QC Canada [4.63, A+]

#350. Paddock Wood 606 India Pale Ale

- English IPA, Saskatoon, SK Canada [3.65, B]

#400. Weihenstephaner Hefeweissbier Dunkel

- Dunkelweizen, Bavaria, Germany [4.35, A]

#450. Birra Moretti

- Euro Pale Lager, Friuli–Venezia Giulia, Italy [3.43, B-]

#500. Uncommon Brewers - Siamese Twin Ale

- Dubbel, Santa Cruz, CA USA [3.6, B]

#550. Sigtuna Midvinterblot

- Russian Imperial Stout, Stockholm County, Sweden [4.24, A-]

#600. Cuvée Van De Keizer Blauw -

Belgian Strong Dark Ale, Antwerp, Belgium [4.26, A-]

#650. Thornbridge Halcyon

- American IPA, Derbyshire, England [4.4, A]

#700. Founders Dirty Bastard

- Scotch Ale / Wee Heavy, Grand Rapids, MI USA [4.33, A]

#750. Barn Door Summer Storm

- Kellerbier, Uxbridge, ON Canada [4.29, A-]

#800. Huvila Arctic Circle Ale

- Sahti, Uusimaa, Finland [4.08, A-]

#850. Aventinus Weizen-Eisbock -

Eisbock, Bavaria, Germany [4.76, A+]

#900. Les Trois Mousquetaires Hopfenweisse

- Hefeweizen, Brossard, QC Canada [4.43, A]

#950. Flying Monkeys Belle Époque

- Belgian IPA, Barrie, ON Canada [4.3, A]

#1000. Modelo Especial

- American Adjunct Lager, Mexico City, Mexico [2.82, C]

#1100. Steamworks Kölsch Lagered Ale

- Kölsch, Vancouver, BC Canada [3.74, B]

#1200. Les Trois Mousquetaires Doppelbock -

Brossard, QC Canada [4.47, A]

#1300. Boulevard's The Calling

- American DIPA, Kansas City, MO USA [4.19, A-]

#1400. Smuttynose Finest Kind

- American IPA, Hampton, NH USA [4.4, A]

#1500. Kasteel Donker

- Quadrupel, West Flanders, Belgium [4.46, A]

#1600. Innis & Gunn Maple & Thistle Rye Ale

- Rye Beer, Lothian, Scotland [4.02, A-]

#1700. Great Lakes 30th Ann. BBA RIS (w/Coffee, Vanilla & Cocoa)

- American Imperial Stout, Toronto, ON Canada [4.6, A+]

#1800. Ommegang Hennepin -

Saison / Farmhouse Ale, Cooperstown, NY USA [4.16, A-]

#1900. Thomas Hardy's Ale (2017)

- English Barleywine, Greater London, England [4.22, A-]

#2000. Big Rock Alberta Genuine Draft

- American Lager, Calgary, AB Canada [2.88, C]

#2125. DeMoersleutel Dolle Dries 2

- American Imperial Porter, North Holland, Netherlands [4.25, A-]

#2250. Einbecker Ur-Bock Hell

- Helles / Maibock, Lower Saxony, Germany [3.8, B+]

#2375. De Dolle Stille Nacht

- Belgian Strong Pale Ale, West Flanders, Belgium [4.43, A]

#2500. Lickinghole Creek Coconut Quad

- Quadrupel, Goochland, VA USA [3.86, B+]

#2625. Cascade Rose City Sour (2016)

- Wild Ale, Portland, OR USA [4.36, A]

#2750. Mount Saint Bernard Abbey Tynt Meadow

- English Strong Ale, Leicestershire, England [4.44, A]

#2875. Upstreet Rhuby Social

- Fruit & Field Beer, Charlottetown, PEI Canada [3.98, B+]

#3000. Faxe Extra Strong

- Euro Strong Lager, Zealand, Denmark [3.11, C+]

#3111. DESTIHL Haze of the Dead

- New England IPA, Normal, IL USA [4.19, A-]

*Reviews only. Ticks don't count.

Loading...

Loading...