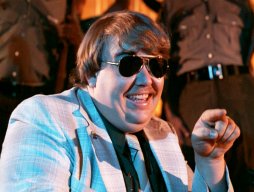 Joined:

Jan 22, 2013
Posts:

1,269
Likes Received:

706
tx_beer_man
Initiate, Male, from Texas
About

Can't deny good head.

Follow me on twitter @tx_beer_man or on untappd under the same user ID.

My favorite styles:

1) Russian Imperial Stouts

2) Imperial IPA's

3) Imperial Red Ales

4) Red IPA's

5) Black IPA's

Favorite local brews in Houston: Karbach

Favorite TX brewery outside Houston: Jester King

Favorite breweries around US: Stone, Dogfish, Alaskan, Lagunitas, Sam Adams, Clown Shoes, Schmaltz, Oskar Blues, BP, Squatters, Great Divide, Boulevard, & Rogue Ales.

International...so many.

My Top 13 Brews:

1) Karbach's Bodacious

2) Alaskan Smoked Porter

3)

Karbach's Rodeo Clown

4)

Jester King/Mikkeller Weasel Rodeo

5)

Lagunitas Lucky 13 Anniversary .Alt

6) Stone RuinTen

7) Stone Enjoy By 12.21.12

8)

North Coast's BA Old Rasputin

9) Saint Arnold's Bishop's Barrel 2

10)

Samuel Adams' Brick Red

11)

Sam's Tasman Red

12)

Saint Arnold Pumpkinator

13) Saint Arnold DR12

Completed BA Trades:

DanzBorin (IP)

StArnoldFan (IP)

Jbeezification (IP) Phoenix2443 (IP) Treyliff

Outoffocus

Pittsburghkid66

JRSD (IP) BIF: One for the Noobs BA Dynasty Fantasy Baseball League

Loading...

Loading...