Food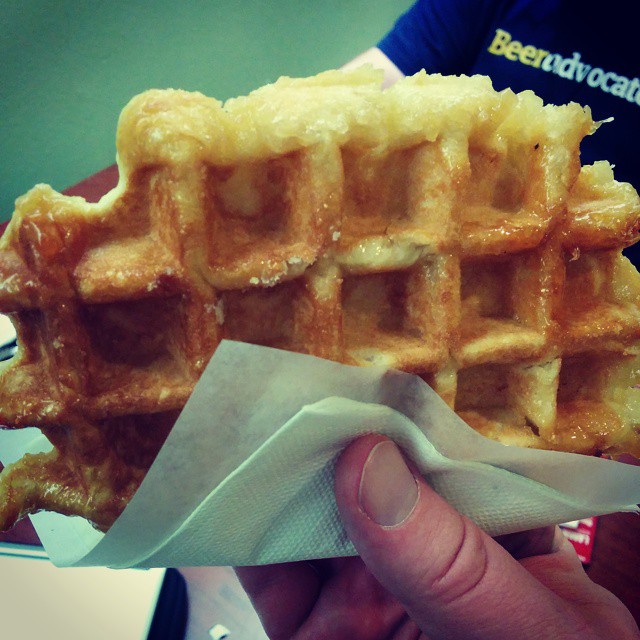 The following friends of BeerAdvocate will be providing tasty eats for purchase:
Brato Brewhouse Kitchen: to be announced
Binge BBQ: Regionally inspired barbeque cooked with high-quality meats over an all wood fire.
Eastern Standard Provisions: to be announced
KO Pies: Classic Aussie meat and veggie pies made in Boston. Eat them with your hands. Trust us.
Roxy's Grilled Cheese: Creative, gourmet grilled cheese awesomeness.
Waffle Cabin: Authentic Gaufres de Liège. A BeerAdvocate fest isn't complete without trying one.
Eat something. You'll thank us later.