BeerAdvocate's IPA Fest in Cyberspace will be streamed live on Friday, April 30 and Saturday, May 1, 2021! In partnership with Half Time Beverage, attendees will receive a hand-curated box containing India Pale Ales from each geographic region in the United States, access to tastings hosted by Todd Alström (BeerAdvocate) and Edgar Preciado (BeerThugLife), and a chance to learn about the beers from participating brewers during two online sessions.
---
How It Works
Buy the IPA Fest in Cyberspace Package below from Half Time
Rejoice when your box arrives, but don't drink the beers yet
Clear your schedule for Friday, April 30 and Saturday, May 1, 2021 (5-8 p.m. PDT both days)
Sign up for your free BeerAdvocate account; if you haven't already; it's required
We'll send your fest access code and instructions via email before the event
Come back to this page on April 30 and May 1, log into your BeerAdvocate account, and join the fun
Wearing pajamas is highly encouraged
Still have questions? Check out the Frequently Asked Questions at the bottom of this page.
IPA Beer Fest in Cyberspace Package
IPA Fest in Cyberspace is on sale now via Half Time! Sales end on March 29 or when sold out (spoiler: it's going to sellout).
IPA Beer Fest in Cyberspace Package
$119.99
Each package includes:
A hand-curated box of IPAs from twelve (12) breweries shipped to your door from Half Time (perfect for couples or for sharing with your pod)

NEW

- Beers will be packed in a freezer liner with cold packs
Two BeerAdvocate-branded Govino tasting cups (our standard fest cup to make you feel nostalgic for our in-person fests)
Shipping and handling
Access to view the live hangout sessions
Access to the private discussion forum
Discounts on exclusive fest merch while supplies last
Invites to the pre- and post-Zoom parties with Todd and Edgar (first come, first served)
// SOLD OUT //
---
Brewers
From clear to hazy and bitter to juicy, BeerAdvocate's IPA Fest is a tribute to hoppy beers and brewers who artfully coax the alpha and the beta from the Humulus lupulus. For this edition, we reached out to friends in each geographic region of the United States to join us + two others.
Participating brewers include:
# Great Lakes
Hop Butcher for the World (Darien, Illinois)

1. I Want To Believe (Hazy Double IPA); 7.5%; 16oz can
A Citra, El Dorado, and Belma-hopped hazy Double India Pale Ale.
# Mid-Atlantic
DC Brau Brewing Co. (District of Columbia)

2. Sticky Find (DC Hazecore IPA); 8%; 16oz can
A Hazy Double IPA, utilizing 5 different hop varieties at 3.5 lb per barrel.
# Midwest
Drekker Brewing Co. (Fargo, North Dakota)

3. Clueless Wonder (Double IPA); 8.3%; 16oz can
Clueless Wonder is a Double IPA brewed with Mosaic, Citra, Azacca, Cashmere, Lemon Drop, 007, and Huell Melon. It's super soft and smooth with big notes of melon, peach, and candied lemon.
# Mountain
Revision Brewing Co. (Sparks, Nevada)

4. Social Fermentation (Northeast IPA); 6.5%; 16oz can
It's fun to party with your friends. The gang's all here in this highly drinkable Northeast IPA. Citra and Mosaic of course, and our buddy Amarillo, life of the party Galaxy and recent addition to the squad Vic Secret. Hang out, drink up, and party on.
# New England
Lamplighter Brewing Co. (Cambridge, Massachusetts)

5. Rabbit Rabbit (New England Style Double IPA); 8.5%; 16oz can
A dangerously drinkable New England-style double IPA brewed with Citra, Amarillo, and Idaho 7. This beer is a veritable juice bomb, boasting huge hop flavors of mango, melon, and ripe fruit.
Lawson's Finest Liquids (Waitsfield, Vermont)

6. Little Sip IPA (American IPA); 6.2%; 16oz can
Our little cousin to Sip of Sunshine IPA has a juicy fruit-forward character layered with tropical hop flavors and bright floral aromas. Notes of grapefruit and pineapple complement this delectably balanced beer.
# Northwest
Breakside Brewery (Portland, Oregon)

7. @Portland IPA (Double Dry-Hopped American IPA); 6.2%; 16oz can
What could be "more Portland" than two homegrown brands working together to create Portland's favorite type of beer? We've teamed up with the folks at @Portland Gear to bring you this special variant of our flagship IPA recipe. we've taken our two standard bearer IPAs—Wanderlust and Breakside IPA—and brought elements of each into this new release. Beyond the IPA mash up, we've doubled down on our dry hop in this beer, splitting our aroma charge into two separate additions and adding in some extra varietals and weight to give the beer even more punch than normal. One taste and you'll be proud to live in this city that truly is Beervana, USA.
# Pacific
BeerThugLife (Compton, California)

8. The Hop Boss (Triple IPA); 10%; 16oz can
A triple hazy IPA, triple dry-hopped with Strata, Galaxy, and Mosaic.
Russian River Brewing Co. (Windsor, California)

9. Double Dry-Hopped Pliny the Elder (Two Stage Double Dry Hopped Double IPA); 8%; 16oz can
We took our regular Pliny the Elder recipe and doubled the dry hop amount and started the first dry hop during the middle of primary fermentation. DDH-PTE carries a firm bitterness along with notes of pine, citrus, and stone fruit with a lingering, dry finish.
# South
Against the Grain Brewery (Louisville, Kentucky)

10. Citra Ass Down (Double IPA); 8.2%; 16oz can
This iconic double IPA is not candy or mother's milk. It is not brewed by gypsies or aliens, nor does it contain any zombie dirt. This is a double IPA brewed with Citra Hops. It's sticky, hoppy and delicious. Simply drink it and enjoy it. Don't hoard this beer, Citra Ass Down and drink it now.
# South-Atlantic
New Realm Brewing Co. (Atlanta, Georgia)

11. Jacked 'Squatch (West Coast Double IPA); 9%; 16oz can
For our 2nd release in the Monsters & Myths DIPA Series, we celebrate the big-footed 'hide-and-seek world champion' with a mighty, hop-forward West Coast Double IPA. Jacked 'Squatch is packed with a beastly amount of Citra, Centennial, Simcoe & Vic Secret hops for an aromatic blend of citrus, peach, pine, and tropical fruit.
# Southwest
Weathered Souls Brewing Co. (San Antonio, Texas)

12. West Coast IPA (American IPA); 7%; 16oz can
The de facto flagship beer of our lineup, our West Coast IPA pays homage to Marcus' old school California origins with some Texas-persuaded adaptations. Abandoning the darker, sometimes egregiously sweet copper colored malt bombs that made up the gold standard of IPAs from the mid-to-late 90s to the early 2000s, our West Coast is leading the IPA reformation in San Antonio with a dry, crisp, and citrus forward profile, outselling all other craft IPAs in the region three-to-one. A bursting bouquet of tangerine, lemon, grapefruit, and other bright citrus aromatics leads the charge with just enough residual malt sugars to offer a modest body and balance out a moderate level of IBUs. A light cereal-like malt sweetness lifts the overall hop profile without getting in the way of the ballet of resinous, piney, and citrus characters that make up the bulk of the flavor profile. This modern classic is the archetype of the new age West Coast IPA.
Thirsty yet?
---
Testimonials
Here's what attendees thought of our last beer fest in Cyberspace:
"I was a bit skeptical beforehand but boy, it was FANTASTIC."
—CTBadger
"I would LOVE to do another virtual fest!"
—LieslMahoney
"There absolutely should be more of these. The beer selection was great. No traveling. No waiting in line."
—KurtjBigalke
"Really enjoyed the virtual format. Learned more about the beers and the breweries than is normally possible at in person festivals."
—DDiFran
"Sign me up for the next one, and the one after that, and the one after that..."
—cjmstone100
"Half Time was excellent in getting our beers safely to us, and the live videos were funny and interesting."
—JoanArkham
Check out: Extreme Beer Fest in Cyberspace for more testimonials.
---
Sponsors
Interested in sponsoring our fests? Drop us an email.
---
Frequently Asked Questions
What's IPA Fest in Cyberspace?
IPA Fest in Cyberspace is the virtual editon of BeerAdvocate's popular tribute to hoppy beers wherein attendees will receive a hand-curated box of India Pale Ales to enjoy in the comfort of their homes during a guided tasting/hangout co-hosted by BeerAdvocate's Todd Alström and BeerThugLife's Edgar Preciado plus guest brewers on Friday, April 30 and Saturday, May 1, 2021 from 5-8 p.m. PDT. The box will be divided evenly between the two sessions.
Why is this more expensive than an in-person beer fest?
Shipping and handling thousands of boxes of awesome beer isn't cheap. In fact, it costs more than any venue that we've ever hosted an in-person beer fest at. We also buy all of the beer; and typically kegs for in-person fests.
Will there be a view-only package?
No, this event will be initially televised exclusively for those who purchase the IPA Fest in Cyberspace package.
What if I'm not home when the live stream is happening?
No worries! We'll be recording each session and posting them in the fest form where you'll be able to view them at your leisure.
How many beers come in the box?
You'll receive a box with one beer from each of our twelve (12) participating breweries ranging in package format and volume size. Each box is built to provide sampling for at least two people. Sharing is caring!
Who are the guest brewers?
We'll have special guests from each participating brewery joining us during both sessions.
If I live near a Half Time Location, can I pick up my box in person?
Yes! If you'd like to pick up your box in person, you'll still need to purchase it online. Once your order has been placed, please email [email protected] to coordinate your pickup and receive a refund for your shipping costs ($24.99). Refunds will be issued approximately two weeks prior to the event. In your email, be sure to indicate whether you will pick up at the Poughkeepsie or Mamaroneck store. Please note that you MUST email Half Time prior to March 29th.
Approximately two weeks prior to the event you will receive an email notification that your order is ready for pickup. Please do not attempt to pick up your order prior to receiving this email. You will not receive a refund for unclaimed boxes. Please note that once you email Half Time and request an in-store pick-up, you may not change your mind and request to have the box shipped to you.
Why is the box only available in certain states and zip codes?
Shipping beer in America is whack! Each state has their own laws for shipping beer in and out and as these laws change Half Time Beverage will be able to ship to more states. For this fest, they can ship to certain zip codes in the following states: AK, AZ, CA, CT, DC, DE, ID, IL, IN, LA, MA, NE, ND, NH, NM, NY, NJ, NV, OK, OR, PA, RI, TX, VA, WA, and WI. For more info, please visit Half Time.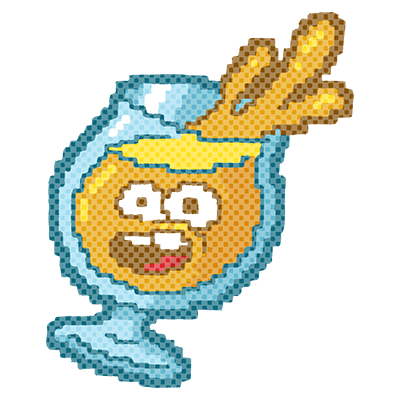 When will my box ship?
To ensure the product is as fresh as possible, please be advised that boxes won't ship immediately upon purchase. Boxes will begin shipping mid-April and arrival times will vary depending on the destination state.
What if I'm not home when my box gets delivered?
An adult age 21+ must be at the physical address provided when purchasing to receive and sign for the package. Most carriers attempt delivery 3 times. To contact your carrier, their information is listed on your tracking link provided by Half Time Beverage. If your local carrier has informed you that your crate has been 'Returned to Sender' or 'RTS', it is very likely that it actually hasn't been sent back to Half Time, but stored in at the local carrier's main shipping hub. Please contact [email protected] or call Half Time at 845-462-7899 to help contact your carrier for re-delivery attempts.
What if my box of beers shows up damaged?
Please contact [email protected] or call at 845-462-7899 for assistance.
Can I get a refund?
No, refunds will not be issued, but packages can be given to a friend or family member. All sales are final. All breweries advertised have confirmed providing beer for IPA Beer Fest in Cyberspace; however, breweries and beers are subject to change without notice. There will be no refunds or exchanges resulting from the failure of any brewery to appear at the festival.
How do I access the virtual tasting/hangout and private forum?
Instructions will be sent via email (the one you used to purchase your package) to all attendees before the fest and posted in the private forum.
Where's my fest code?
Fest codes will be emailed to the email associated with your Half Time order prior to the event. Please add [email protected] to your address book.
When will I receive the discount code for purchasing gear?
The discount code will be sent via email (the one you used to purchase your package) to all attendees before the end of the year and posted in the private forum.
My question wasn't answered here.
Get in touch with us at [email protected].
---
IPA Beer Fest in Cyberspace art by Michael Hacker.