Dreams do come true. Lager Fest in Cyberspace, BeerAdvocate's third virtual beer fest, will be hosted on August 20 & 21, 2021. In partnership with Half Time Beverage, attendees will receive a box of twelve lagers, ranging in style, from twelve American brewers, plus access to our beer fest forum and two live tastings guided by BeerAdvocate's Todd Alström, BeerThugLife's Edgar Preciado, and participating guest brewers.
Follow and tag @BeerAdvocate #lagerislife
Why Lager?
"Despite being the most produced and popular beer category on the planet (#sorrynotsorry, IPA), lagers are grossly underappreciated, underrated, and misunderstood amongst craft beer snobs. I'm on a mission to help change all of that."

—Todd Alström, Founder of BeerAdvocate
---
How It Works
Buy the Lager Fest in Cyberspace Package below from Half Time
Rejoice when your box of glorious lagers arrives, but don't drink them yet
Clear your schedule for Friday, August 20 and Saturday, August 21, 2021 (5-8 p.m. PDT both days)
Sign up for your free BeerAdvocate account; if you haven't already; it's required
We'll send your fest access code and instructions via email before the event
Come back to this page on August 20 & 21, log into your BeerAdvocate account, and join the fun
Wearing pajamas is highly encouraged
Can't join us for the live tastings? No worries! Watch the recorded sessions and drink the beers at your leisure.
Still have questions? Check out the Frequently Asked Questions at the bottom of this page.
Lager Fest in Cyberspace Package
Lager Fest in Cyberspace sales have ended.
Buying as a gift? Download and print our Lager Fest in Cyberspace gift card!
Lager Fest in Cyberspace Package: $99.99
Each package includes:
A hand-curated box of lagers from twelve (12) breweries shipped to your door from Half Time (perfect for couples or for sharing with your pod)
Two BeerAdvocate-branded Govino tasting cups (our standard fest cup to make you feel nostalgic for our in-person fests)
Shipping and handling
Access to view the live hangout sessions
Access to the private discussion forum
Discounts on exclusive fest merch while supplies last
Invites to the pre- and post-hangouts with Todd and Edgar
// SALES HAVE ENDED //
---
Lager Fest Gear
Save 10% on limited edition Lager Fest in Cyberspace Gear (t-shirt, sticker, and Willi Becher glass) when using LAGER10 at checkout.
---
Brewers + Lager Lineup
A crisp Pilsner, a malty Dunkel, a smoky Rauchbier, a roasty Schwarzbier, and a Baltic Porter (yes, it's a lager). These are just some of the glorious lager styles that we'll be enjoying together in Cyberspace.
Participating brewers include:
BeerThugLife + Indie Brewing Co. (Los Angeles, California)
Para Mi Gente with Organic Blue Maize Mexican Lager; 5.2%; 16oz can
Light and refreshing Mexican lager brewed with Pilsner malt and organic flaked blue maize.
Dovetail Brewery (Chicago, Illinois)
Baltic Porter; Baltic Porter; 6.6%; 16oz can
When the popular English Porter started traveling up the Baltic coast in the 1800s, brewers in Sweden, Finland, Poland, and Russia adapted the style and made it their own. This Dovetail version is based on the Baltic Porters we love to pick up at the Polish delis on the West Side.

It's our darkest lager; capped by a large stand of cream-colored foam to showcase deep and rich malt aromas of milk chocolate, raisins, and restrained coffee roast. It's smooth and balanced, but exhibits slightly more bravado and complexity than its English counterparts.

Note: This beer spent 3 months in the lagering tank and then was further aged to bring out the dark stone fruit flavors we enjoy in Baltic Porters.
Enegren Brewing Co. (Moorpark, California)
Nighthawk; Schwarzbier; 4.8%; 12oz can
Crisp, clean, and brewed with a heavy dose of chocolate wheat and debittered black malt for a big coffee roast flavor without any bitterness. Light in body and refreshing! An uncommon, but welcome dark beer for the warm weather.
Halfway Crooks (Atlanta, Georgia)
Radix; German Pilsner; 4.8%; 16oz can
German-Style Pilsner brewed with Hallertau Blanc from Seitz Farm in Bavaria Germany. This Pilsner has a special white peach and lime zest character with supporting, subtle white pepper and a little pear. A beautiful cushion of carbonation with a dry zippy finish.
Jack's Abby Brewing (Framingham, Massachusetts)
Destination: Australia; Lager with Lime; 5.7%; 16oz can
Lager brewed with Finger Limes and Australian hops.
Live Oak Brewing Co. (Del Valle, Texas)
Pre-War Pils; Early American Pilsner; 5%; 12oz can
This 1912 recipe, mashed with one-third corn grits in a cereal decoction mash is a fine example of early American 1900s brewing.
Russian River Brewing Co. (Santa Rosa, California)
STS Pils; Keller Pilsner; 5.35%; 16oz can
A hoppy Keller-style Pils. It has balanced malt, hop, and yeast contributions and a dry, lingering, slightly bitter clean finish.
Schilling Beer Co. (Littleton, New Hampshire)
Landbier Dunkel; Dunkel; 4.7%; 16oz can
A dark lager of Franconian origin utilizing local malts and a Bavarian yeast strain first piloted in N. America by Schilling. Characterized by chocolate notes and walnut-like richness. The finish is medium-bodied and velvety, with balanced bittering.
Urban Chestnut Brewing Co. (Saint Louis, Missouri)
Stammtisch; German Pilsner; 5.4%; 500mL bottle
A traditional German Pilsner featuring 100% pilsner malt and a blend of Hallertau and Strisselspalt hops, giving it a pronounced herbal and spicy aroma. It's crisp and dry with a light grainy malt profile.
von Trapp Brewing (Stowe, Vermont)
Dunkel; Dunkel; 5.7%; 12oz can
Creamy, toffee aromas balance the bitterness of Munich malts in our roasted brown lager. Although dark in color, Dunkel is medium in body and finishes dry and clean, resulting in a rich lager that can be enjoyed throughout the year.
Wibby Brewing (Longmont, Colorado)
Volksbier Vienna; Vienna Lager; 5.5%; 12oz can
This is "the people's beer"! We used all German ingredients for this mild, amber, malty beer. Volksbier took home the gold medal at GABF 2020 and the silver medal in the Red or Amber Lager Category at the 2018 Frankfurt International Trophy.
Wolf's Ridge Brewing (Columbus, Ohio)
Buchenrauch; Rauchbier; 5.7%; 12oz can
The traditional Rauchbier lager style hails from Bamberg Germany. The name Buchenrauch literally means "beech smoke," which pays homage to the time honored tradition of smoking the malt over beech wood to create the signature smooth smokiness. Mahogany in color and rich in flavors of campfire smoke and crusty bread. Buchenrauch is crisp and savory. The lager yeast and cold aging provide smooth drinkability, yielding a beer perfectly suited for pairing with grilled meats, assertive cheeses, and the great outdoors.
#lagerislife
---
What's Lager?
Without getting too geeky or losing ourselves in its incredible history, modern lager beer is typically brewed using a bottom-fermenting hybrid yeast strain called Saccharomyces pastorianus (named in honor of French microbiologist Louis Pasteur), which loves fermenting at cooler temperatures (46–58°F) compared to top-fermenting ale yeast strains (62-75°F). The word lager itself stems from the German word lagern (to store). And, you guessed it, lagers are also stored (conditioned) at cold temperatures (31–38°F) for further maturation. The process is referred to as lagering and can last from weeks to months depending on the beer style. There's a lot more to it, and it takes a lot of skill to do it well, but the end result should be a very clean beer with incredible balance and thirst-quenching drinkability.
Lager is often associated with "fizzy yellow beer" and has a bad rap from decades of bashing industrial brewers, but lager styles can range from pale yellow to black, hoppy to malty, dry to sweet, herbal to bitter, sessionable to strong, and so much more. Check out our Beer Styles section to explore the range.
---
Testimonials
Here's what attendees have been saying about our beer fests in Cyberspace:
"I was a bit skeptical beforehand but boy, it was FANTASTIC."
—CTBadger
"I would LOVE to do another virtual fest!"
—LieslMahoney
"There absolutely should be more of these. The beer selection was great. No traveling. No waiting in line."
—KurtjBigalke
"Really enjoyed the virtual format. Learned more about the beers and the breweries than is normally possible at in person festivals."
—DDiFran
"Sign me up for the next one, and the one after that, and the one after that..."
—cjmstone100
"Half Time was excellent in getting our beers safely to us, and the live videos were funny and interesting."
—JoanArkham
"I was really impressed with the quality of all the beers, individually and as flights, and especially how fresh they all were. For an event of this size and spread that must have involved some serious planning and coordination - kudos."
—jdborrill
"More entertaining and informative than I was expecting."
—woodchipper
"I wasn't sure what to expect, but I was blown away with how much fun it was. I'd definitely partake in another cyberfest in the future."
—Rankinstein
"I had a blast!!! The best part was having full serves in the comfort of my own home."
—Trail_Hoppy
---
Sponsors
Interested in sponsoring our fests? Drop us an email.
---
Frequently Asked Questions
What's Lager Fest in Cyberspace?
Lager Fest in Cyberspace is BeerAdvocate's third virtual beer fest wherein attendees will receive a hand-curated box of lagers to enjoy in the comfort of their homes during a guided tasting/hangout hosted by BeerAdvocate's Todd Alström and BeerThugLife's Edgar Preciado plus guest brewers on Friday, August 20 and Saturday, August 21, 2021 from 5-8 p.m. PDT. The box will be divided evenly between the two sessions.
Why is this more expensive than an in-person beer fest?
Shipping and handling thousands of boxes of awesome beer isn't cheap. In fact, it costs more than any venue that we've ever hosted an in-person beer fest at. We also buy all of the beer; and typically kegs for in-person fests.
Will there be a view-only package?
No, this event will be initially televised exclusively for those who purchase the Lager Fest in Cyberspace package.
I saw that you offered a discount code. What gives?
Like any retail or ticketed opportunity, prices are subject to change based on demand, promotions, and inventory surpluses.
What if I can't attend the live stream?
No worries! We'll be recording each session and posting them in the fest form where you'll be able to view them at your leisure.
How many beers come in the box?
You'll receive a box with one beer from each of our twelve (12) participating breweries ranging in package format and volume size. Each box is built to provide sampling for at least two people. Sharing is caring!
Who are the guest brewers?
We'll have special guests from each participating brewery joining us during both sessions.
If I live near a Half Time Location, can I pick up my box in person?
Yes! If you'd like to pick up your box in person, you'll still need to purchase it online. Once your order has been placed, please email [email protected] to coordinate your pickup and receive a refund for your shipping costs ($24.99). Refunds will be issued approximately two weeks prior to the event. In your email, be sure to indicate whether you will pick up at the Poughkeepsie or Mamaroneck store. Please note that you MUST email Half Time prior to Friday, July 16.
Approximately two weeks prior to the event you will receive an email notification that your order is ready for pickup. Please do not attempt to pick up your order prior to receiving this email. You will not receive a refund for unclaimed boxes. Please note that once you email Half Time and request an in-store pick-up, you may not change your mind and request to have the box shipped to you.
Why is the box only available in certain states and zip codes?
Shipping beer in America is whack! Each state has their own laws for shipping beer in and out and as these laws change Half Time Beverage will be able to ship to more states. For this fest, they can ship to certain zip codes in the following states: AK, AZ, CA, CO, CT, DC, DE, FL, ID, IL, IN, LA, MA, NE, ND, NH, NM, NY, NJ, NV, OH, OK, OR, PA, RI, TX, VA, WA, and WI. For more info, please visit Half Time.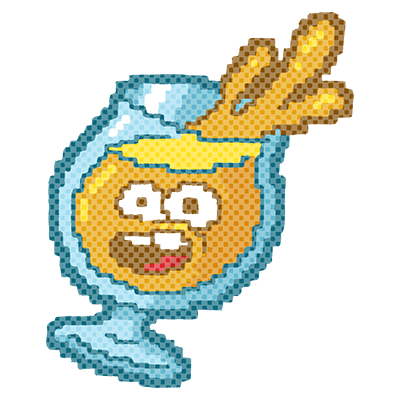 When will my box ship?
To ensure the product is as fresh as possible, please be advised that boxes won't ship immediately upon purchase. Boxes will begin shipping early August and arrival times will vary depending on the destination state.
Are the beers shipped cold?
Half Time is very mindful of the environments through which beer is shipped, especially in the summertime. An enormous number of packages are shipped by Half Time every year, with near-zero damage due to extreme temperatures. While beers aren't shipped to attendees using cold shipping packaging, constant consideration is given to help ensure beers arrive safe.
What if I'm not home when my box gets delivered?
An adult age 21+ must be at the physical address provided when purchasing to receive and sign for the package. Most carriers attempt delivery 3 times. To contact your carrier, their information is listed on your tracking link provided by Half Time Beverage. If your local carrier has informed you that your crate has been 'Returned to Sender' or 'RTS', it is very likely that it actually hasn't been sent back to Half Time, but stored in at the local carrier's main shipping hub. Please contact [email protected] or call Half Time at 845-462-7899 to help contact your carrier for re-delivery attempts.
What if my box of beers shows up damaged?
Please contact [email protected] or call at 845-462-7899 for assistance.
Can I get a refund?
No, refunds will not be issued, but packages can be given to a friend or family member. All sales are final. All breweries advertised have confirmed providing beer for Lager Fest in Cyberspace; however, breweries and beers are subject to change without notice. There will be no refunds or exchanges resulting from the failure of any brewery to appear at the festival.
How do I access the virtual tasting/hangout and private forum?
Instructions will be sent via email (the one you used to purchase your package) to all attendees before the fest and posted in the private forum.
Where's my fest code?
Fest codes will be emailed to the email associated with your Half Time order prior to the event.
When will I receive the discount code for purchasing gear?
The discount code will be sent via email (the one you used to purchase your package) to all attendees before the end of the year and posted in the private forum.
My question wasn't answered here.
Get in touch with us at [email protected].
---
Lager Fest in Cyberspace art by Michael Hacker.
Follow and tag @BeerAdvocate #lagerislife