Milady
| Les Trois Mousquetaires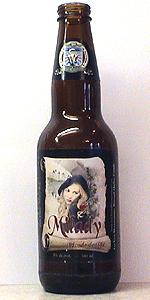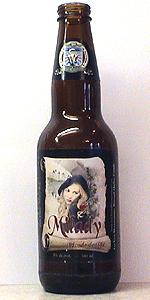 BEER INFO
Brewed by:
Les Trois Mousquetaires
Quebec
,
Canada
lestroismousquetaires.ca
Style:
Kristalweizen
Alcohol by volume (ABV):
5.00%
Availability:
Year-round
Notes / Commercial Description:
No notes at this time.
Added by Sammy on 06-05-2005
This beer is retired; no longer brewed.
Ratings: 9 | Reviews: 8
Reviews by trevorwideman:
3.25
/5
rDev
-6.6%
look: 3.5 | smell: 3.5 | taste: 3 | feel: 3 | overall: 3.5
341ml bottle poured into a weizen glass. Thanks to mattt for this one.
1 inch head erups off a vigorous pour. Carbonation is quite high. Hazey straw colour, I think this one is mislabeled, it's the cloudiest Kristal Weizen I've ever seen. A bit of wet lacing as well. Aroma is typical weiss with a bit of lemon, clove, banana, yeast, and granny smith apple with a bit of mustiness.
Taste is pretty muddy, a combination of the green apple, lemon, grass, and the yeasty banana note. Simple, a bit watery, and no flavours really stand out or dominate, which makes it a little boring for me. It's not awful, but it's not exciting in the least. Mouthfeel is very wet and light-bodied, a little watery. Carbonation is about right though. It's drinkable, but I'd move on to a more flavourful weissbier if I had the chance.
822 characters
More User Reviews:
3.72
/5
rDev
+6.9%
look: 3 | smell: 3.5 | taste: 4 | feel: 3 | overall: 4
beige with good initial head, some yeast aroma. Drinkable, OK for this style, in fact surprisingly better than expected. Light wheat, banana and lots of malting. Yeast wasn't all that smooth, tasted bits, but liked overall profile. Light spces, including cloves and tad cinammon.
279 characters
3.63
/5
rDev
+4.3%
look: 4 | smell: 3.5 | taste: 3.5 | feel: 3.5 | overall: 4
Thanks, Matt! Received in CANBIF 2006.
I must say, it was nice to make Milady's acquaintance.
This is an attractive brew, pouring with a bubbly white head topping a bright straw-coloured body with bubbles zooming to the top. It comes with the style's classic banana-clove aroma cut with a bit of graininess and a faint metallic smell.
Thankfully, the metallic character doesn't carry over to the taste, which starts nicely tart with a bit of bubblegum sweetness before yielding to an evident (but not overbearing) grainy flavour. It finishes spicy, but not overly so and the medium body makes for a crisp finish and nice mouthfeel.
This is a subtle — though not boring! — beer that would be nice for warm-weather quaffing.
736 characters
3.36
/5
rDev
-3.4%
look: 4 | smell: 3 | taste: 3.5 | feel: 3 | overall: 3.5
Bottle: Poured a pale bright golden yellow color weizen with a big foamy head with very good retention. Aroma of banana and ester is quite affirmative and enjoyable. Taste is very refreshing with clean crisp taste of wheat with some banana and subtle touch of citrus. Body is above average for style and I have to admit that I was pleasantly surprised because I wan't expecting much from this one.
398 characters
3.24
/5
rDev
-6.9%
look: 3 | smell: 3.25 | taste: 3.25 | feel: 3.25 | overall: 3.25
Flashback #312
14 characters
2.87
/5
rDev
-17.5%
look: 2.5 | smell: 3 | taste: 2.5 | feel: 3 | overall: 3.5
341 ml bottle. Bottled 08/2006.
A- medium sized, pure white head that settles quickly. Cloudyness. Very pale golden colour. A few large bubbles in it. Passable but unispiring.
S- Lemon and wheat. Off dusty smell. The very slightest hint of banana in the finish.
T- Light. Lemony and mild wheat. Too watery. Slightly off sweet note in the back.
MF- Watery. A bit drying. Just acceptable as a light thirst quencher.
D- Slightly off flavour and wateriness hurt it. It is saved a little by its light, thirst quenching character.
This might be a lot better fresher on a hot day. Maybe I will look for a fresh bottle this summer.
641 characters

3.82
/5
rDev
+9.8%
look: 3.5 | smell: 4 | taste: 4 | feel: 3.5 | overall: 3.5
Bottle:
Pours a milky pale straw wheat ale with a reasonable puffy white cap in my glass. Lively effervessense, thick lacing on the glass.
Aromas of swetness ( bubblegum)spices ( clove/cinnamon) and friuts ( Banana/apricot) good nose to this one even though it is almost subtle.
Creamy mouth feel, substantive wheat malts, dry spicey character, light bodied.
Sweet malts in the front are quickly balanced with sour fruit tastes, midway there are spice and truit tones ( banana/clove) then the finish is clean and dry as the wheat and citrus tartness give an almost puckering dry finish.
Flavor profile almost mimicks Magnotta wunderweiss except this has more tart citrus notes to it...a very drinkable and thirst busting domestic Weizen. All the requiste flavor traits of the traditional version but slightly subtle... One of the reasons this brewer is my favorite Quebec brewer
893 characters
3.42
/5
rDev
-1.7%
look: 3 | smell: 3.5 | taste: 3.5 | feel: 3 | overall: 3.5
bouteille brune de 341ml.
couleur jaune-blanchâtre fade un peu. la mousse avait disparu aussi vite quelle fut versée. je ne la trouve pas kristall. nez agréable d'agrume, un peu de blé. bouche agréable, épicée, il manque un petit quelque chose pour quelle soit parfaite. la longueur y est. agréable
307 characters
4.04
/5
rDev
+16.1%
look: 3.5 | smell: 4.5 | taste: 4 | feel: 3.5 | overall: 4
341 mL brown bottle, less than a month old.
Pours a very pale straw yellow with a nice head that dies down quickly.
Bready, yeasty aroma with hints of wheat tartness overflowing with sweet, ripe fruit - bananas and pears mostly.
A dominating banana flavour overpowers most everthing else, but a bit of citrus comes through as well as some phenolic notes. A peppery spiciness heats up the palate as the beer, quite sweet up front, dries out into a grainy finish. Carbonation is low to moderate and mouthfeel is thin but silky.
There is definitely alot going on in this beer as far as flavour goes but too much banana for my taste and a bit undercarbonated. I also don't see the interest in filtering a wheat beer as some of its character must have been lost in the process. Nonetheless, a good effort.
812 characters
Milady from Les Trois Mousquetaires
Beer rating:
0
out of
100
with
9
ratings