Ale Mary's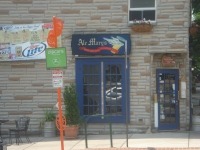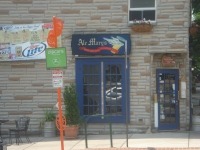 Bar, Eatery
1939 Fleet St
Baltimore
,
Maryland
, 21231-3024
United States
(410) 276-2044 |
map
alemarys.com
Notes:
Reviews: 12 | Ratings: 18
4.23
/5
rDev
+6.3%
vibe: 4 | quality: 4.5 | service: 4.5 | selection: 3.5 | food: 4.75
It should be pointed out that Ale Mary's doesn't advertise themselves as a craft beer bar. They typically have about 8 taps with several local offerings that rotate pretty fast. They also have a small bottle/can list. The owners and bartenders here are great. I go here more for the food which is always great but sometimes they surprise you with BCBS on tap. It is definitely a locals bar which is why I am here quite often. Everyone here always makes you feel welcome though. Give them a shot, the tater tots covered in crab dip are worth it.
545 characters
3.93
/5
rDev
-1.3%
vibe: 4 | quality: 3.5 | service: 4.5 | selection: 4 | food: 3.5
The atmosphere here is great, just normal neighborhood people stopping in for lunch and a drink. The people who both work there and patron are unpretentious. The service is great. The selection of beers is excellent. Definitely had a better selection than expected.
This is a good place to come and just hangout and have lunch before a show or baseball game.
I think this place gets over looked a lot of the time due to it's location. It's in Fells Point, but a few blocks from where all the other "happening" spots are.
523 characters

3.73
/5
rDev
-6.3%
vibe: 4 | quality: 4 | service: 4 | selection: 3
This place is easy to find in the Fells Point area a few blocks up from the waterfront. Walking in you will first notice a long wooden bar with two large TV screens. Unlike most of the other bars in the area, it is a bit brighter inside. The place only had a few patrons sitting at the bar. There are some small tables in the back of the place for dining.
On tap there were 6 beers - two from Flying Dog, Brewers Art Resurrection, Guiness, Southern Tier Farmers Tan, and Weyerbacher Verboten. The pints I had were fresh.
I did not try any food, and the service was pretty good. This is purely a locals bar but if you want to see a few different beers than what I saw in the rest of Fells Point bars, this place will work for a pint or two. But don't come here for a wide variety of beers - Max's is the obvious place for that.
830 characters
3.86
/5
rDev
-3%
vibe: 4 | quality: 4 | service: 3.5 | selection: 4
This is just a nice neighborhood pub that happens to have good beer. This place is nearly all locals, and rightfully so. Beer-centric tourists have higher priorities in Baltimore.
But if you live here, or if you're visiting for an extended period of time, you should check this place out. It's a great place to take your lady (or man) for an afternoon/evening for some down-home times.
I can't recall any particularly amazing beer from Ale Mary's list, but I DO remember not being disappointed with the selection.
515 characters

4
/5
rDev
+0.5%
vibe: 4 | quality: 4 | service: 4.5 | selection: 3.5 | food: 4
On the corner of Fleet Street and Washington Street in Baltimore.
Atmosphere is nice, kind of got the "gastro pub" setting going on. Service was great for my quick stop here. The beer selection was good, with Brewers Art Resurrection among several others and a good bottle selection featuring the likes of Orval, Westmalle, Duvel, Ommegang, etc. I did not have a chance to eat here, but maybe next time. It seemed like a good spot to take a date. Worth a stop if you find yourself spending time in Baltimore.
509 characters
3.25
/5
rDev
-18.3%
vibe: 3 | quality: 3 | service: 3.5 | selection: 3.5 | food: 3
Finally had an opportunity to visit this long time Baltimore establishment.
A couple of things need to be said about the location of Ale Mary's. Basically, the location sucks. Ale Mary's is located at the corner of Fleet and Washington, still what I would consider the Fells Point area. The only parking nearby is street parking and it tends to be pretty hard to come by. Also, Baltimore deservedly has the reputation for being a pretty dirty city, but this area of town is particularly awful. The spot I eventually parked (almost directly in front of Ostrowski's sausages on Washington), it looked as if someone had taken multiple trash cans and just dumped garbage and trash everywhere. I was just amazed (and not in a good way).
Of course none of this is Ale Mary's fault, but it is something to consider before heading over there. To say the least, it does not add anything positive to the experience.
As for the pub itself, Ale Mary's is a smallish bar/restaurant. As you walk in there is a narrow dining area, with a moderate size bar on the right. The dining area opens up a bit in the back, with a larger array of tables and chairs. They have some old catholic church decorations on the walls, and there is an old picture of sister Mary in the menu (hence the name).
The beer selection here is nothing to write home about IMO. They had 6 tap lines, and this day the more interesting selections included the Sierra Nevada ESB, Weyerbacher Merry Monks and Brewer's Art Resurrection. They also had Shock Top, Guinness and a house pale ale (Mary's heavenly ale brewed for them by Lancaster Brewing). The menu also has a fair size list of various bottled macros, imports and regional craft beers. I ordered a glass of Merry Monks, which immediately blew. The pleasant bar tender indicated she would have to go next door to get a replacement keg, but that she wouldn't be doing it any time soon. I was not impressed by the sample of Heavenly pale ale she gave me, so I ordered a bottle of Houblon Chouffe.
A couple of thoughts about the beer I ordered. The fact they had the Houblon Chouffe available was impressive I thought. However, it also tasted as if it had been sitting around a bit, as it was not particularly fresh tasting. Also, something I thought particularly odd was how the beer was spelled on the menu. It was something along the lines of 'Hobilon Schouffe.' The bar tender had no explanation for the misprint, though I'm guessing it was spelled that way because most patrons have a hard time pronouncing the Belgian name correctly. Assuming that's the case, the only problem with this thinking is that looking at the name on the menu, I wasn't sure what the beer was. Once the bartender brought the beer out, only then was I sure it was the beer I wanted.
Service here was pleasant and prompt. I didn't get the impression my bar tender was at all beer savvy, but she was happy to pour me a sample of anything I wanted to try on tap. The food here was likewise pretty uninspiring, at least based on what I ordered and what was on the menu. Didn't try their famous tater tots (served by themselves, smothered in cheese, or smothered in cheese and gravy), but instead opted for the crab dip plate. This consisted of some fairly flavorless canned crab (I would assume), mixed with a lot of melted cream cheese, with some parmesan melted on the top. On the side you get some ritz type crackers, celery and some boring soft bread. It tasted fine, but was not the sort of meal that would inspire me to ever order anything else here.
All things considered, I had an OK time at Ale Mary's. However, I'd hardly describe this place as a beer advocate destination, and given the other options in the area (Max's, DuClaw, Wharf Rat, etc.), I can't imagine why I (or anyone else) would want to go here again.
3,821 characters
3.85
/5
rDev
-3.3%
vibe: 4 | quality: 3.5 | service: 4 | selection: 4 | food: 4
Not enough reviews of this place, so I decided to hike over there on a recent trip.
It's a five minute walk from Max's, no problem whatsoever as far as safety or whatever.
Small place, you come in the bar's right there, about 12 seats, and then a small dining area as well as a few tiny seats just behind the dining area. It's all length and no width, in other words.
As you can see on their website, there's just 3-6 taps, and a bunch of decent bottles of Belgians and Europeans. They respect beer here, which is enough for me. There's a house "Belgian Pale" which disappointed a bit, but for ANY place to have a house Belgian Pale says something. It was floral and a bit lagery, but wasn't offensive either.
Today they also had the Victory Golden Monkey (tripel) on tap. Nice.
They're famous for their "tots" (like Napoleon Dynamite), had an order of those which was decent if, well, tots. Pizza, crab soup, etc. litter the menu, standard downtown Baltimore fare.
Not too dirty, not too clean, worth a trip to get away from Max's especially on a football Sunday, I wish more people would review this to compare notes, its just off the beaten path but still very close to the main establishments in Fell's Point.
Clientele is a little older for when I got there, they had nice beer stuff and lived up to the religious theme (in a nice, respectful way), but also had cigarettes and red bull for sale right by the door for the regulars.
Servers were nice, first time in a while someone noticed my "check for ID" on the signature line of my credit care here, BIG PLUS, guy was funny about it too, classy, female server offered everyone celebratory shots because her Redskins had just won, I passed as I was a few beers in and a few more beers on the way but that was cool.
Casual place, fun, small, a bit dusty, doesn't promise a lot, delivers a decent time and a respect for good beers though (Duvel, Orval etc. in bottle) in a less hurried, cramped atmosphere a bit away from the main drag.
1,999 characters
4.14
/5
rDev
+4%
vibe: 4 | quality: 4 | service: 4.5 | selection: 4
Popped in here for a beer or two before I had to go meet my wife. Quiet, lunchtime on a gorgeous April Thursday. Practically empty. Floor to ceiling windows open to the street. Nice, fair sized bar area opening into a slightly more formal restaurant area. Very "pub like" overall.
Not a huge number of beers on tap. Cetainly no Max's. They had Brewers Art Resurrection, Delerium Tremens, Mary's Pale Ale, Guinness and 2 others that escape me. Service was quick and attentive. When asked if I needed a menu and told him I was heading to meet my wife he told me where the breathmints by the door were "just in case".
Did not try the food and forgot to look at the menu. From the signs and t shirts for sale I would say that tater tots must be popular. They had 3 or 4 lunch specials listed on a sandwich board at decent prices.
Off the beaten track. Spotless and comforting. I would like to try again and stay longer. DO NOT miss the sausage store 1/2 block north. Thats how I ended up here to begin with.
Just an update in FEB 09. Stopped in on a Saturday at 230pm. Decent crowd but not crowded. Girl behind the bar was working the tables as well. Nice, easy going pace. Had 2 orders of the tots. Great vibe, friendly folks, and a nice atmosphere in general. Oh boy to live around the corner.
1,295 characters
4.2
/5
rDev
+5.5%
vibe: 4 | quality: 4.5 | service: 4.5 | selection: 3.5 | food: 4.5
Needing respite following several glorious hours at Max's 72 Hours of Belgium, I walked a few blocks up Fleet to this homey establishment that combines the ambience of a local tavern with a delicious, but affordable, dining experience.
Ale Mary's is small: a single space that provides a moderate size bar upon entry and an intimate dining room in the rear, all of it being overlooked by an open kitchen.
The owners run this place with care in terms of food (my blackened catfish po'boy made this po' boy feel good) and beer selection - even after several hours of imbibing Belgians I still had room for a pint of Clipper City Abbey-Style on tap.
While Ale Mary's will never compete with the aforentioned Max's, it is still a worthy adversary to charm the empty stomachs and parched throats of any Beer Advocate.
815 characters
4.05
/5
rDev
+1.8%
vibe: 4 | quality: 4 | service: 4.5 | selection: 3.5 | food: 4.5
Ale Mary's is a great bar to check out for dinner thanks to the solid food and reasonable prices. Beware the crab soup, however. It is simply too thin, not a good example of Baltimore crab. That being said, the Chicken Chesapeake is quite edible, as is most everything else. Selection skews toward Belgian and Belgian style beers with some craft brew basics. Nothing too fancy and rotation is rare. The house ale is middling at best. Service is friendly and the crowd is unpretentious. I generally don't make it here as often as other bars in Baltimore, but it's worth a visit when I'm looking for a change of pace.
615 characters
4.4
/5
rDev
+10.6%
vibe: 4 | quality: 4.5 | service: 4.5 | selection: 4.5 | food: 4
Atmosphere: Explained pretty well by Dithy. They've since added some tables outside for the warmer weather. Bar can get smokey, but that'll be illegal here in B-more in a few months...
Quality/Selection--Have stepped up the last few months with really creative and rare brews on tap. Time before last allowed for a Rodenbach and a seasonal one-off, this last time was for Caracole. The only other place with that Belgian locally was Max's, and they have hundreds of taps, instead of 6-8. Only locals, micros, and quality brews on tap. Macros in bottles for those that need it. Fine selection of national micros and Belgians in bottle form at fair pricing.
Staff: Owners really know their stuff and it shows.
Food: Great, interesting pub grub with some twists. Reuben dip, cheese covered tots, and Krispy Kreme bread pudding will soak up the brews and ruin your diet at the same time. Gumbo recently beat out everyone else in Fells for an award.
Incidentals: Proper glassware for each brew (Brewer's Art and Belgian came in brewery glassware, nice touch). Offers samples, has beer events, and has good info explained in their up to date menu.
1,154 characters

4.08
/5
rDev
+2.5%
vibe: 4 | quality: 4.5 | service: 3.5 | selection: 4 | food: 4.5
I was a bit cranky with high expectations when I visited this place. It took a seemingly long time for the waitstaff to pay me any attention. Also, out of 18 customers in the pub, I was the only person not smoking!
Notwithstanding the above, I thought the atmosphere and service were pretty good. Very nice English old pub decoration with a elegant old walnut bar and lots of old-looking decorations in the dining area.
Very good beer list with about 8-10 craft brews on tap. (no macros on tap) Good selection of Belgians and other European beers in bottles. Also the local macros and BMC in bottles.
As I mentioned earlier, service started out spotty then improved greatly. The very hot waitress was making up for previous failures by offering my free samples and discussing the tap beers and their reputations.
I drank four tap beers: Resurrection Ale [Brewer's Art in B-more], Ale Mary [made for this pub locally], Holy Otter [also custom brewed] and Old Ruffian; a monster Barley Wine from Colorado. All were excellent. I could barely see straight after the last two but fortunately, I was walking/taking light rail back to my local residence.
For food, I had the crab cake sandwich which was outstanding. Also available was a Sunday brunch selection of mostly brunchy items as well as snack-appetizer choices.
The prices were quite reasonable; $5.00 for a full pint of barley-wine, etc.
I had intended to vist Max's after Ale Mary's but my thirst had been fully quenched so I will save that for my next Baltimore stop.
I would very much recommend this establishment. Despite the slow start, my visit here turned out to be very satisfying.
1,667 characters
Ale Mary's in Baltimore, MD
Place rating:
3.98
out of
5
with
18
ratings