Wet Mountain India Pale Ale
| Il Vicino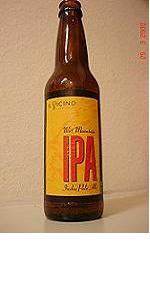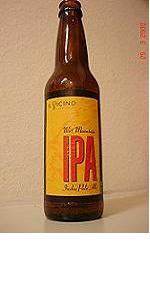 BEER INFO
Brewed by:
Il Vicino
Colorado
,
United States
ilvicino.com
Style:
American IPA
Alcohol by volume (ABV):
not listed
Availability:
Year-round
Notes / Commercial Description:
No notes at this time.
Added by MUSHROOMCLOUD on 10-21-2006
This beer is retired; no longer brewed.
HISTOGRAM
Ratings: 9 | Reviews: 9
Reviews by kdoc8:
3.8
/5
rDev
+1.6%
look: 3.5 | smell: 3.5 | taste: 4 | feel: 3.5 | overall: 4
I had a pint of this at Il Vicino in Santa Fe, NM. It poured a dark reddish color with a thin tannish-gold head. It smelled of bitter hops, but also with tones of fruit and wheat. It had a good complex taste as well - hops, but also fruit and flower tones. I liked it - very drinkable.
285 characters
More User Reviews:
4.42
/5
rDev
+18.2%
look: 4 | smell: 4.5 | taste: 4.5 | feel: 4 | overall: 4.5
Bottled in July:
Pours slightly hazed orange/amber with a thin creamy off-white head. Some rings of lacing stick to glass.
The smell is of pine, citrus, a touch of spice. Subtle carmelized graininess backs it up.
The taste is of juicy hops upfront - citrus and pine with resiny notes. Bittter, oily hops are balanced by a restrained malty sweetness. Robust, with a touch of warming alcohol. Hoppy, but with enough balance to leave a bittersweet taste in the long finish.
Fuller side of medium-bodied, this is pretty chewy with a nice carbonation level.
Flavorful and smooth, this showcases the hop profile nicely while keeping enough balance to it.
Thanks to jcwattsrugger for bringing this one back for me from his trip to the West!
739 characters

3.97
/5
rDev
+6.1%
look: 3.5 | smell: 4 | taste: 4 | feel: 4 | overall: 4
Thanks to Bitterbill for this brew.
Pours a cloudy dark orange color, nice carbonation, tiny fizzy off-white head, some tiny islands and sticky lacing follows. The nose is hoppy, some malts, citrus, pines, and caramel. The taste is slightly sweet, hoppy, good puch of citrus/pines. This is a very tasty IPA. Medium body. Very drinkable, like I said pretty tasty, thanks Bill.
376 characters
4.2
/5
rDev
+12.3%
look: 3.5 | smell: 3.5 | taste: 4.5 | feel: 4.5 | overall: 4.5
Pours a nice cloudy dark amber with a thin but sticky off white head and good lace. The aroma is lemony-pine hops, very tasteful and somewhat unique. A beautiful body feel, pretty slick, very pleasant sweetness and just a touch of tangy citrus in the bitter background. The carbonation is very fine and complements the flavor nicely. Just a very pleasant blend, fairly classic American IPA, right up my alley. Highly drinkable, pretty mild. Quite refreshing too. No problems by my gages. Kind of chewy-good while keeping high drinkability and refreshment. I polished off this glass quickly. This is your all purpose taste standby. Very nice work, definitely recommended.
670 characters
3.57
/5
rDev
-4.5%
look: 3 | smell: 3.5 | taste: 3.5 | feel: 3.5 | overall: 4
Pours a murky copper color with a small white head. Some lacing down the glass but not much carbonation helping there. Smells tea like, not too hoppy. Soft, fruity malt with some caramel in there as well. Light on the hops with some piney bitterness and faint citrus. Taste provides a little bitterness up front but the hops aren't so bold as they should be in an IPA. A wet hop taste with a light spice. Mouthfeel is also wet, a tad undercarbonated but not thin. Just lacking that bitterness on the tongue. Still, this beer is pretty drinkable. Nothing that really bothers me about it and actually something I could see myself enjoying during the hot summer months.
Thanks to beertracker for sending me this surprise for the IPA Championship!
745 characters
3.32
/5
rDev
-11.2%
look: 3 | smell: 3.5 | taste: 3 | feel: 4 | overall: 3.5
Il Vicino Brewing Co on the front, but the side says brewed and bottled by Bristol Brewing Co. Also has a Bristol Brewing bottlecap. Month Bottled: Oct...but what year? Pours a solid two finger yellowed tan head over a hazed dull rust liquid. Head hangs quite well. Smells lemon, lime, and grapefruity. Pith and sunbaked citrus flesh. Woody malt is drying.
Tastes wet malty with noticable hop flavor and moderate hop bitter. IPA? Yeah, I guess. In days gone by, this would have clearly been an IPA, but now-days it skirts with APA. Hop flavor is lemon and a dash of lime. Some grapefruit and some pith. Estrs are apricot and red apple skins. Malt is non-descript, but has a nice smooth creamy character. As I get into the beer, hop bitter is a bit more prevalent. Comes across as a flat hop drying. Almost a hop burn mixed with the late carbonation in the tongue.
Md creamy mouthfeel. Nice tasting beer with nice lacing left on the glass.
940 characters
2.62
/5
rDev
-29.9%
look: 2.5 | smell: 3 | taste: 2.5 | feel: 2.5 | overall: 2.5
Poured a weak dark reddish color with a thin tannish-gold head. It smelled of bitter hops, but also with tones of fruit and wheat. The taste was notthat great, in fact the taste was severely lacking. It need some work. The hops, malts were to subtle. Very weak IPA.
265 characters
3.92
/5
rDev
+4.8%
look: 3.5 | smell: 4 | taste: 4 | feel: 3.5 | overall: 4
A - Copper penny colored IPA. Clean and clear. No head, just a white ring that produced some light lacing.
S - Pine and spruce dominate the aroma of this IPA.
T - Mild citrus with some piney bitterness towards the finish. Definitely hop driven but not overly bitter in the end.
M - Between thin and medium bodied. Medium carbonation. A little too thin for an IPA.
D - Good drinkability, just a little mild for an IPA.
431 characters

3.85
/5
rDev
+2.9%
look: 3.5 | smell: 3.5 | taste: 4 | feel: 4 | overall: 4
Thanks to Beertracker for the opportunity. No bottling date visible. Nice copper color with a decent head that dissipates quickly. Good carbonation with little to no lacing. Smells of nice citrusy (orange) hops backed up by a nice malty sweetness. Grassy hops on the tongue. A nice balance of maltiness thrown in there too. Light, dry mouthfeel. A good IPA.
357 characters
Wet Mountain India Pale Ale from Il Vicino
Beer rating:
3.74
out of
5
with
9
ratings