Tasman Gold
| J. Boag & Son Brewing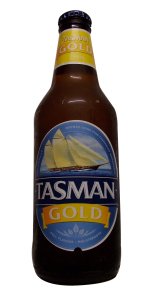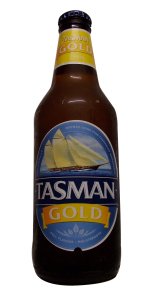 BEER INFO
Brewed by:
J. Boag & Son Brewing
Australia
boags.com.au
Style:
American Adjunct Lager
Alcohol by volume (ABV):
3.30%
Availability:
Year-round
Notes / Commercial Description:
No notes at this time.
Added by Kulrak on 09-28-2007
HISTOGRAM
Ratings: 6 | Reviews: 3
Reviews by Finite:

1.77
/5
rDev
-29.5%
look: 4 | smell: 2 | taste: 1.5 | feel: 1.5 | overall: 1.5
Pours a light gold, straw colour with a stable but good thickness head. Fantastic head retention, due in most part to the heavy vissible of carbonation. Heavy lacing down the glass.
Aromas of light sweet malts, dirt and a very faint green hop aroma. A touch of spicy floral hops but all very faint. Also an underlying metalic tone. Gets worse as it warms
Simple grain bill, very watered down, faint off hop flavour, touch of spicy bitterness, again same metalic tones as smelt. A touch of biterness of the back of the palate. Balance is good.
Very high carbonation. Watery mouthfeel. Lacklusre mouthfeel makes it easy to drink.
The whole beer feels very industrial and rushed. There are light beers with twice the character of this drop. Not my first choice.
763 characters
More User Reviews:

3.53
/5
rDev
+40.6%
look: 4 | smell: 3.5 | taste: 3.5 | feel: 2.5 | overall: 4
Pours a very pale golden color with a decent amount of creamy white head that sticks around for a while and laces the glass all the way down. Smells slightly yeasty and a little citrusy, not too bad. The taste is fairly clean, a little nondescript sweetness, and some spicy hoppy bitterness, just enough to finish clean. The mouthfeel is a little heavy, but mostly watery. Not too fizzy though. Overall, it's a decent, drinkable beer. Not too flavorfull, but not too bland, good lawnmower beer.
494 characters
2.24
/5
rDev
-10.8%
look: 1.5 | smell: 2.5 | taste: 2.5 | feel: 1.5 | overall: 2
Pours an extremely light-bodied and light-coloured pale yellow, with a ridiculously fizzy head of crackling white bubbles, that froth like soft drink, and then collapse to nothing more than a few remnant suds. Carbonation is robust, but speeds through the body extremely quickly. No lacing. Overall, a very weak and exceptionally bad looking beer.
Nose is flat and disinteresting, but not overly unpleasant. Light cereal grain notes and a touch of skunkiness give a very faint lift above fizzy water, but it's not got a lot going for it.
Taste is similar, extremely low on character for the most part, just a wry carbonic acidity and deathly dry palate. Later, a sweet unfermented wort character comes through giving a malty huskiness to a beer which doesn't match it in any other regard. Feel is supremely overcarbonated, making it feel speckled and anarchic in the mouth, and bloating in the belly.
A very poor beer, and one that really, all together, verges on being offensive. Carbonation is way too high even for the style, and although it doesn't have any truly offensive characters flavourwise, it's woefully dull. Strongly not recommended.
1,150 characters

1.17
/5
rDev
-53.4%
look: 1.75 | smell: 1.5 | taste: 1 | feel: 1 | overall: 1
2.84
/5
rDev
+13.1%
look: 2.5 | smell: 2.75 | taste: 3 | feel: 2.75 | overall: 2.75
Tasman Gold from J. Boag & Son Brewing
Beer rating:
2.51
out of
5
with
6
ratings