Saison 7

Farmhouse Brewing Co.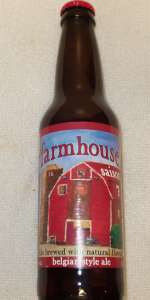 Write a Review
Beer Geek Stats:
| Print Shelf Talker
Style:

ABV:

6.8%

Score:

84

Avg:

3.87

| pDev:

8.01%

Reviews:

12

Ratings:

From:

Avail:

Retired (no longer brewed)

Wants

Gots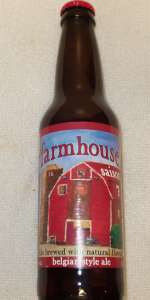 Notes:
Reviews: 12
Reviews by SkeeterHawk:
3.79
/5
rDev
-2.1%
look: 4.5 | smell: 3 | taste: 4 | feel: 4 | overall: 4
I picked this one up in Arkansas a few months ago...yes, Arkansas. Let's see how it holds up...
Appearance: Pours a very clear golden color with a slightly orange tint to it. There was a fluffy head of white bubbles after a very delicate pour, and the head was still every bit of half its original height a couple minutes after the pour. There don't appear to be that many bubbles rising to maintain the head, yet it stays. There is hardly any lacing left on the glass after drinking.
Aroma: My first impression was of dry grains. It seems a bit bready, but the dryness almost makes it seem chalky to me. I get a subtle green hop aroma in there, but mostly it is just grainy malt. It lacks the spiciness that I like to encounter in a Saison.
Taste: The flavor is definitely more like a Belgian Pale Ale than a Saison. In fact, I think of De Koninck. The hops definitely come out more in the flavor than the aroma suggested. They are a pretty big player, and give the malt a run for its money for a good while before letting the malt have the finish. There is a little bit of alcohol noticeable late in the finish, but it is not a hot beer.
Opinion: Well, Belgian Pale Ales aren't my favorite beers, but this one nailed it as far as I am concerned. It tastes a bit oxidized, so maybe that was where some of the dryness came from in the nose. I would not call this a Saison by any stretch of the imagination, so I am a bit disappointed that it was so misleading. I don't know if "Saison" sounded cooler than "Belgian Pale Ale", but the latter is certainly what it is. I would drink this beer again over a lot of others, but again, it is not my cup of tea.
1,657 characters
More User Reviews:

4.37
/5
rDev
+12.9%
look: 4.5 | smell: 5 | taste: 4 | feel: 4 | overall: 4.5
Wow I have to say Iam really enjoying this alot more than some of the others that have reviewed this beer and Iam not even a huge fan of the style but Iam warming up to it a little more.Poured into a small tulip glass a hazed peach color with the chunkies and floaties coming at the end of the pour a clingy two finger bone white head leaving broken bits of lace as it settled very slowly atop.Man where to begin in describing the aromas of this beer lemon essence and ginger are what I notice at first then as I dig deeper a very root-like vegetable note comes through almost like radish or turnip I think the first time I have ever come across that in any beer,a leafy hop presence rounds out the aromas with a hit of medicinal essence.Alot of the same stuff hits the palate although not quite as complex lemony and citrusy with a hint of funk and clove a big herbal finish, the lemon seems to linger on the back of the tongue for quite awhile.Wow just a mad good American brewed saison honestly it may be my favorite of the style I have had,there isnt alot of funk so purists may not be so keen on it as me but hot damn I love it!
1,133 characters
4.05
/5
rDev
+4.7%
look: 4 | smell: 4 | taste: 4 | feel: 4.5 | overall: 4
Hazed-through gourdy yellow with a stack of stark white foam of good stickiness and stick-aroundiness.
Flowered nose of lilac, lavender, and chamomile, along with a yeasty note of wet basement floors, and a notion of orange zest that segues directly into a citric hoppiness.
Begins full and doughy and sweet, providing underbaked sugar cookies, apple fritters, and rock candy. Chamomile presents first and loudest, spice wise, but in its wake are coriander, clove, and white peppercorn. The next moment is a bit harsh and disjointed, with a musty, dusty limestone astringency leading to the relatively assertive citric peel hop notions. It exits with lingering quinine minerality and lime juice.
Fluffy medium bodied with a persistent (but not pesky) effervescence.
It's pretty much what I'd expect from a West Coast Saison with it's bent towards hops. Reminds me somewhat of De Ranke XX, and that's a strong compliment. A little misstep in the middle keeps this from scoring VERY high, bit overall, it's quite a solid rendition from an unknown (to me) brewery.
1,067 characters
3.62
/5
rDev
-6.5%
look: 3.5 | smell: 4 | taste: 3.5 | feel: 3.5 | overall: 3.5
Equal parts tangerine and honey with lemon peel trim. The beer is crowned by several inches of foam that has a decent texture. It becomes rumpled and bumpy as it melts, leaving small sheets of moth-eaten lace in its wake.
The nose features funky, peppery, clove-like phenols, though they're far from overpowering. Whether Saison 7 is a saison or a Belgian pale ale doesn't really matter. What matters is that what would be a flaw in almost any other style works out okay here. Regarding specifics: spiced peaches.
Sometimes it's difficult to tell whether a beer's funky spiciness is intended or not. As noted above, *this type* of funky spiciness is often the result of an unruly yeast strain or simple poor quality brewing. Given the style, the brewers deserve the benefit of the doubt. That doesn't mean, however, that this is good beer.
The malt tastes mostly pale with a little Vienna or Munich for good measure. The hops provide a modicum of bitterness, especially on the back end, with little in the way of good hop flavor. Probably East Kent Goldings or something similar. Maybe Tettnang.
The yeast is a beast. The flavor profile is dominated by ripe orchard fruit (peaches, apricots) with a generous sprinkling of ground clove and a smidgen of peppery heat. Depth, breadth and complexity have yet to enter the building. This is drinkable beer, but it's nothing to lose one's head over.
The mouthfeel is more APA than BPA. That's to be expected given its origins. Most American brewers are incapable of recreating the mouthfeel magic of the best Belgian ales. This one is light-medium, slightly slick and has a pleasant amount of prickly carbonation.
Saison 7 (because it's brewed in lucky tank #7) is Farmhouse Brewing's best beer. That has more to do with the average quality of Stone Fence Porter and Oasthouse IPA than it does with this beer per se. Bottom line: two thumbs... sideways.
1,903 characters
3.5
/5
rDev
-9.6%
look: 3.5 | smell: 3.5 | taste: 3.5 | feel: 3.5 | overall: 3.5
22oz bomber, steve's university
a little odd to see only 9 reviews as this has been sitting around these parts for a while. I think this may have even been featured at a BA saison tasting quite a while back at nchrist's
appearance: poured into a bells tulip, golden-straw body with a light beige cap and decent retention
smell: funky and wild, huge notes of white corn, aromas strike up notions of various farm products, bizarre
taste: this is not your traditional saison - there are strange levels of sweetness and bizarre placement of white corn and other farmhouse flavors present. it intrigues the shit out of me but i'm not sure how it fits the style. interesting, but not really my thing
mouthfeel: high level of sweetness, medium syrupy body
drinkability: ok
771 characters
4.1
/5
rDev
+5.9%
look: 4 | smell: 4 | taste: 4.5 | feel: 4 | overall: 3.5
First pour was clear, crisp and golden. Post swirl, the cloudiness came in and we were set. The head was 1" and foamy. It lasted for about 3-4 minutes.
The bouquet had yeast, malt, slight clove, banana and citrus. This translated well into the taste, strong malt and powdery characteristics. Banana on the back taste.
The body is medium in relation to the style, making this a very drinkable beer. This is a refreshing saison.
428 characters
4.03
/5
rDev
+4.1%
look: 4.5 | smell: 4 | taste: 4 | feel: 4 | overall: 4
Man I had a hell of a time even finding this brewery and beer. Got this one from BeerTruth. Where'd you pick up this obscure brew?
Bomber poured into my Saison Voisin glass is a golden yellow color with tons of bubbles rising to the top and a rocky, three inches of near white foamy head. Head retains very well and leaves a chunky, sticky mess all over the place.
Smells of citrus and yeast with a mildly sweet malt aroma, some earthy and herbal tones too.
Taste is of subtly sweet lemons, some yeast and a little funky and then, boom, here comes the tartness. Just when you're getting used to the tartness it almost immediately becomes bitter and herbal. Very earthy toward the end, as well. Really evolves in the mouth and is quite complex, although there is never as much sweetness as the nose suggests. Finishes dry with a lingering bitterness.
Mouthfeel is medium bodied and not as spritzy as I was expecting based on the pour, but that's a good thing. Crisp and clean, quite dry.
This was quite good, and considering I had no idea what to expect from this brewery that I could barely find, it was a nice surprise. Thanks Adam.
1,139 characters

3.53
/5
rDev
-8.8%
look: 4 | smell: 3.5 | taste: 3.5 | feel: 3.5 | overall: 3.5
Appearance - Cloudy, yeasty blond. Pours with more foam than liquid at first, which is somewhat annoying. It looks pretty nice once the head has settled down a bit, however.
Smell - Lemon rind and yeast. Floral, faintly soapy. Not the most aromatic saison I've had.
Taste & mouthfeel - Pronounced flavors of lemon and grapefruit. Slightly metallic, and hoppier than most saisons. Citrus hop flavors meld with a pleasant sourness in the finish, leaving a refreshing bitter/sour aftertaste. Drying on the palate and highly effervescent.
Notes - Not bad for a local saison. At $3.50 per bomber I'll probably get this again.
623 characters
3.95
/5
rDev
+2.1%
look: 3.5 | smell: 3.5 | taste: 4 | feel: 4 | overall: 4.5
Nice clear orangish golden hues with a small white dissipating head.
Aromas are lemon zest, some pear, a little mineral and some grass as well.
Honeyed malt with some mineral/limestone action on the mid-palate. Finishes with some grassy hops, and fairly short.
Mouthfeel is nice and bubbly, very refreshing.
Simple flavors and no perceptable alcohol makes this a very drinkable beer. Would be nice in the summertime, a good value, and paired nicley with my pecorino renero.
478 characters
4.32
/5
rDev
+11.6%
look: 4 | smell: 4.5 | taste: 4.5 | feel: 4 | overall: 4
A: slightly opaque straw yellow, hints of orange. pure white head. great retention and beautiful lacing.
S: nice aromas of sweet malts, light honey and some pears. nice little funk in there.
T: really nice saison. good light funk in there, with some apples and pears from the sweet malts. great taste for this brew.
M: smooth and mellow, with a nice sweet touch. medium bodied saison, with a creamy carbonation level.
D: very easy to drink and the ABV is right on point for me with the style. very nice brew from such a small brewery. Solid brew, get it if you love saisons. reminded me of Hennepin, with some more amber malts.
632 characters
3.38
/5
rDev
-12.7%
look: 3.5 | smell: 3 | taste: 3.5 | feel: 3.5 | overall: 3.5
Out of the bottle and into the snifter-like glass it poured a pleasant hazy yellowish color with a slightly rocky head. Little lacing on the glass. Distinct Belgian Saison flavor, but the hops almost dominate the palate. Very pleasant to drink after dinner... not too heavy; although, I was expecting a lighter mouthfeel (kinda thick for a saison). Overall, I enjoyed it. Especially for the price; a 6-pack was under $8 US. Cheap for this style of beer. Definitely worth trying.
478 characters
3.77
/5
rDev
-2.6%
look: 3.5 | smell: 4 | taste: 4 | feel: 3 | overall: 3.5
Poured from a bottle into a pint glass. It pours a clear straw color. An initial 1 inch head reduces to a thin full top. The carbonation is obvious.
The first scent that struck me in terms of aroma was apple cider. Some peach and citrus notes and spice are also present. It has a pleasant but unusual aroma.
The initial flavors include hops and farmhouse. Malt notes are present. There is a metallic aftertaste that seems to linger. You can also get a note of alcohol although not overwhelming.
The mouthfeel is weak to me. It is light bodied with minimal carbonation. It rolls off of your tongue and does not leave a whole lot behind it.
Overall, this was one of my first saison and it was okay. I think there are spots that could be improved, but overall a reasonably drinkable beer. I would certainly not turn one down if offered again.
843 characters
Saison 7 from Farmhouse Brewing Co.
Beer rating:
84
out of
100
with
12
ratings