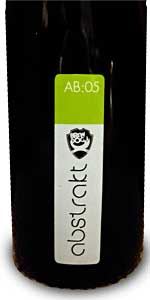 Write a Review
Beer Geek Stats:
| Print Shelf Talker
Style:

ABV:

12.5%

Score:

90

Avg:

3.99

| pDev:

12.53%

Reviews:

12

Ratings:

From:

Avail:

Retired (no longer brewed)

Wants

Gots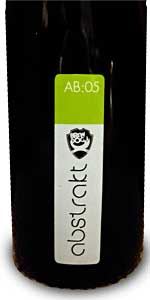 Notes: Belgian Imperial Stout aged on toasted coconut and cacao.
lacqueredmouse from Australia
4.52
/5
rDev
+13.3%
look: 4 | smell: 4.5 | taste: 4.5 | feel: 5 | overall: 4.5
Bottle purchased from Slowbeer for me by @epiclurk. Shared with @tobeerornottobe.
Pours a lovely deep, rich and thick black colour, with a very minor, but fine head of mocha-brown. In essence, it's only a ring of very faint bubbles, but it suits this murky and heavy beer. Body is fluid but very thick. Because of the lack of head, there's no lace, but you kind of forgive it that. It's a very pleasant looking brew.
Nose is rich and roasty, with a deep, underlying sweetness. Certainly there's some coconut and cocoa character, melded with a deep vanilla, stacks of chocolate and coffee and a hint of sharpness that reminds me of Patrón Café. Perhaps it's the booziness, which is prominent, but which works itself into the overall picture really nicely. Lovely stuff.
Taste is just as good. Deep liqueur suppleness cradles a deep sweetness and a fragrant coffee and roast bite. Big chocolate characters meld with the slick and clear mouthfeel to make it feel a little like molten cocoa. Bitterness makes itself felt in the pure crazy depth of the beer, but really it's about the sweet rounded, caressing characters of the chocolate and malt sweetness. Gorgeous stuff.
This is a really, really lovely brew, almost certainly the best of the Abstrakt beers I've yet had. This is rich, supple, delicious and put together white purpose and foresight. I just love it.
Nov 24, 2012

TMoney2591 from Illinois
3.58
/5
rDev
-10.3%
look: 4 | smell: 3.5 | taste: 3.5 | feel: 4 | overall: 3.5
Served in a Dogfish Head snifter.
Bottle #532/3600, bottled on 2/20/11. I haven't had the greatest success with "Belgian stouts", but maybe the toasted coconut and cacao will help...? Let's see: It pours, following a protracted battle with the synthetic cork, a very dark black-brown topped by a finger of relatively short-lived sienna foam (all fizzy and whatnot, possibly from the cork battle). The nose comprises roasted malts, molasses, toasted coconut (holy shit, I can smell it, all up-front and personal-like...never experienced that before...), and light cocoa powder. The taste brings in more of the same, with the coconut really coming through from the get-go and hanging on through the finish. A touch of coffee finds its way in there as well. The body is a straight medium, with a light moderate carbonation and a smooth feel. Overall, a nice stout, though I don't get much Belgian-ness out of it, and the coconut is a bit too brazen for my tastes.
Jan 18, 2012
eric5bellies from Australia
3.8
/5
rDev
-4.8%
look: 4 | smell: 4 | taste: 3.5 | feel: 4 | overall: 4
Drank from my Duvel tulip
Bottle 3445 of 3600
A - Pours the classic dark ebony colour with a two fingered tanned head that retains well.
S - Very malty aromas with somew hiskey booze, toffee and caramel.
T - Plenty of different flavours and dominated by molassis. Heaps of toffee and caramel with plenty of residual sweetness. The booze is well hidden.
M - Full body and minimal carbonation. makes for a very smooth stout.
O - Too dominant in molassis with not enough balance. A massive stout nonetheless.
Oct 29, 2011

MasterSki from Canada (ON)
3.92
/5
rDev
-1.8%
look: 4 | smell: 4.5 | taste: 3.5 | feel: 4 | overall: 4
Thanks to Jason for sharing this one. Figured no one else in our tasting group would mind if we drank it. Served in a Drie Fonteinen tulip.
A - A thin dark tan foam settles to concentric wisps, leaving behind spotty lace. Black body, with the faintest glint of brown at the fringes.
S - Roasted malts, cocoa nibs, chocolate cake, mild Belgian yeast character, vanilla, and a bit of alcohol peeking through. Doesn't smell at all like the more available Brewdog stouts I've tried, which is a good thing in my opinion.
T - Tastes more like dark bread, slightly doughy - that's the Belgian yeast at work I guess. Not as good as the aroma, with more of an umami character and less of the delicious chocolate. Again, no coconut present, so I'm guessing they didn't use much? Alcohol is well-hidden.
M - Slightly zesty carbonation, and a bit undersized for 12.5%. Medium-bodied, with a sticky and chewy texture. Mouth-coating stickiness that reminds me of chocolate milk.
D - Not as good as the AB:04, but still an enjoyable Imperial Stout. Why don't all Brewdog beers taste like the ones in the Abstrakt series - they'd be a much better brewery for it. Would have this again, but wouldn't try super hard to acquire it.
Oct 20, 2011

PaulStoneAnchor from California
2.56
/5
rDev
-35.8%
look: 3.5 | smell: 2.5 | taste: 2.5 | feel: 3.5 | overall: 2
Big thanks to Crosamich for this one. This beer hits you with a strong scent of really minty dark chocolate. It also has a really interesting fruity characteristic from the yeast which takes over the beer. As for the taste, it hits hards with really fruity coconut, mint, and dark chocolate; but honestly it is almost like a faint dark chocolate covered raspberry. For having toasted coconut in the beer, it definitely is not coming through. Unfortunately, for me, I do not care for this beer. I think the yeast adds way too much of a minty green apple, in which I dont particularly care for. I am really displeased with this beer, I expected more from Brewdog because they have brewed way better beers. I do think the dark chocolate by itself would of been amazing, but in general I think I am not partial to Belgian yeasts because they tend to add tart, fruity characteristics, but in a Stout I dont think they fit. But the dark chocolate character is great.
Jul 25, 2011
thepeter from England
3.71
/5
rDev
-7%
look: 3 | smell: 4.5 | taste: 3.5 | feel: 3.5 | overall: 3.5
Thanks to Paxton1978 for this one
Popped the cork that did not "Pop" and Poured pitch black with little head turning to film rather quickly.
Aromas of dark malty goodness, toasted coconut, roast nuts, fruit cake, anise, sweet spices and alcohol
SWEET TALLAHASSEE ! ! ! (as my friend Arty says) It's like a dessert in a glass. Burnt Sugars, brown sugar, chocolate, coconut, syrup, dark fruits, cake and then more sweetness. There is a bit of bitterness but it is no match for all the sweetness and throws the balance off completely.
Carbonation was lighter than expected which was not a bad thing but the body could have been much fuller and richer especially for what I expected from such a sweet decadent beer.
I have really loved the AB series and am a Brewdog Fan. I had high expectations and was not impressed. Well made and I love what they do but not this time so much.
Jul 11, 2011

Evil_Pidde from Sweden
4.33
/5
rDev
+8.5%
look: 4.5 | smell: 4 | taste: 4.5 | feel: 4 | overall: 4.5
A: To quote Comic-book-guy (from the Simpsons); could it be any darker? Pitch black pour with a thick brown creamy head that leaves nice lacings.
S: Rich roasted dark malts, dried dark fruits. Lots of chocolate (bitter dark) and lots of strong black coffee. Very faint vanilla - has this one been in a whisky cask?
T: Rich and full sweetness; roasted malts. Dark dried fruits and loads of strong black coffee and bitter dar chocolate. Faint coconut. Complex!
M: Full, smooth body and moderate carbonation. Aftertaste holds the bitter chocolate for a long time.
O: This is my favourite of the Abstrakts yet (I have had the first five).
Jul 09, 2011
BearsOnAcid from Washington
4.03
/5
rDev
+1%
look: 4.5 | smell: 4 | taste: 4 | feel: 4 | overall: 4
A thick syrupy pour, dead black.
Nose comes in with high quality chocolate, some soy sauce, mollasses, dark fruits, and roasted malt. The toasted coconut was a little hard to find.
Syrupy sweetnes but not to the point of being cloying. Mouthfeel is surprisingly thin. The nose directly represented the taste. Sweet chocolate aftertaste. I wish the coconut was more noticeable. This was like 04 where an ingredient could've been pushed more to the limit. If this is the same base stout they should really think about packaging this up and sending it over here, damn. This bottle had a little more soy sauce present than 04 though.
Jul 06, 2011
soulgrowl from England
4.03
/5
rDev
+1%
look: 4.5 | smell: 4 | taste: 4 | feel: 4 | overall: 4
Pours like an espresso, thick and oily and black with a heavy crop of crema. Terminal viscosity. Big bad imperial stout nose: soy sauce, coffee, pure cacao, cola, raisins, creme de cassis, rum, raspberry, and nutty, toasty coconut. Not sure what makes it "Belgian" at this point, but nevermind — as an imperial stout it pushes all the buttons. Tastewise it is intensely sweet, full of blackcurrant, coconut, and coffee. With rummy raisins, chocolate brownies, sweet sherry, and a touch of lowland whisky, this is one mean son of a bitch. Half a pint is more than enough. A real treat, though not one I'd treat myself to often.
May 30, 2011
cobrarax from Sweden
4.88
/5
rDev
+22.3%
look: 5 | smell: 4.5 | taste: 5 | feel: 5 | overall: 5
Bottle #1963. Bottled 20th of february 2011.
A: The liquid is as black as it gets. I used a white LED lamp to see if there was any color tones. Compact darkness, it didn't shine through at all. The foam is thick and chocolate brown. It sinks to a thin layer that stays around for a while before all foam is gone. Nice lacings.
S: Coconut, malt, cocoa, some alcohol. A tone of sweetness. Hints of freshly roasted coffee beans and also some oak.
T: Rather sweet. The first taste is toasted coconut, which goes away rather quickly leaving room to a creamy, rich taste of luxurious cocoa. Some bitterness from roasted malt is there as well. The sweetness is perfectly balanced by the bitterness. Some hop aroma is there as well. Alcohol is present but not unpleasant; it gives the brew another good dimension.
M: The liquid is sweet without being heavy. Perfect thickness: not syrupy nor watery. Carbonation is low.
O: Totally epic. I was afraid that it would be sweet and overwhelmingly coconut-tasting, but the coconut tone was perfect. Actually worth the high price.
May 29, 2011
AgentMunky from New York
4.07
/5
rDev
+2%
look: 4 | smell: 4.5 | taste: 4 | feel: 3.5 | overall: 4
Poured from a 375mL bottle into a BrewDog cervoise glass. Bottled on 20 February 2011. No bottle number listed; I was told at the beer store that part of this batch was unavailable for bottling, but they didn't say why.
A: Again, I had a really difficult time getting the damn cork out. The head lasts only momentarily, but is incredibly dark brown. The surface is constantly disturbed by bubbles, but utterly without any vestige of head. Black and absolutely opaque.
S: Velvety and sweet. Big, punchy, and alcoholic, with definite chocolatey coconut. Yummm.
T: Weird. Incredibly sweet. Like, 9.5/10. It doesn't really taste like beer. More like...dark chocolate and coconut juice. The maintaste is good, but utterly one-dimensional. This doesn't really taste like a stout. The aftertaste is lightly bitter and enjoyable.
M: Smoothish and hugely sticky. Verging on cloying and steering away only at the last moment by dint of underpowered carbonation and a reluctant bitterness.
O: I am really conflicted. On one hand, it's a bold beer, and incredibly interesting. On the other, it's overly sweet and, once you've tasted it, that's it; there's no complexity. Were we using an rubric of 'drinkability,' AB:05 wouldn't pass the test -- I think consuming an entire bottle would make me sick to the stomach. However, it fares better than that Overall. Noticeably alcoholic. I wonder what this would have tasted like aged for several years.
Notes: "Belgian Imperial Stout aged on toasted coconut and cacao."
May 26, 2011

titosupertramp from Tennessee
4.35
/5
rDev
+9%
look: 4 | smell: 4 | taste: 4.5 | feel: 4.5 | overall: 4.5
Had on tap at the Holyrood 9A in Edinburgh.
A: Dark chocolate with a mocha colored head. Lots of sticky lacing.
S: It's always hard for me to pick up smells in a bar, but you can really make out the coconut on AB:05. I wish I had a bottle of this to take home to enjoy properly so I could get a better smell. Giving them the benefit of the doubt on this.
T: Very sweet and rich. Coconut, chocolate, caramel, dark fruit and toasted flavors. Pretty complex beer. I like it.
M: Rich and creamy. Almost like drinking melted chocolate. Leaves the mouth coated with a pleasent aftertaste.
D: The alcohol is very well hidding here. It's a good thing that the bar sell this in 1/3 pints only as they'd have a mess on their hands selling full pints.
I didn't get to try as many BrewDog beers as I had hoped while in Scotland, but I really enjoyed everything that I was able to find.
Feb 27, 2011
Abstrakt AB:05 from BrewDog
Beer rating:
90
out of
100
with
24
ratings