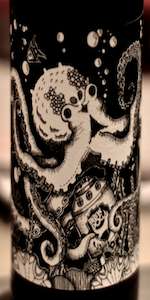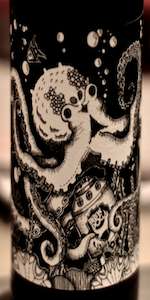 BEER INFO
Brewed by:
BrewDog
Scotland
,
United Kingdom
brewdog.com
Style:
American IPA
Alcohol by volume (ABV):
7.10%
Availability:
Limited (brewed once)
Notes / Commercial Description:
No notes at this time.
Added by soulgrowl on 10-24-2011
This beer is retired; no longer brewed.
HISTOGRAM
Ratings: 11 | Reviews: 6
Reviews by Natesquatch:
More User Reviews:

3.8
/5
rDev
-2.3%
look: 3.5 | smell: 3.5 | taste: 4 | feel: 3.5 | overall: 4
Dirty brown-tinged peach colour, whispy white head with decent lace left behind. Cloudy look. Alright.
Caramel malt in abundance on the nose; slight citric hops, rye spice, a milky kind of character as well. Mild; mostly sweet, but could be a lot sweeter.
Starts sweet, caramelly, slightly grainy, pleasant but mild mid-palate, then finishes earthy with a slight bitterness. All very soft and pillowy with very few sharp edges. Nice, but I wouldn't mind a bit more wildness, especially for the style.
A little thin on the mouthfeel upfront, but comes back with presence late where the hop flavours come in.
A little underwhelming, sadly, but pleasant.
655 characters
3.55
/5
rDev
-8.7%
look: 3.5 | smell: 3.5 | taste: 3.5 | feel: 4 | overall: 3.5
Take Punk IPA, add several oddball ingredients (sea salt, rum, buckweed), and ferment it with a lager yeast at the bottom of the sea. Thanks for sharing André! Compared side by side with Punk IPA, on to the beer:
Burnt orange color with hints of brown. The foam on top is solid, and a few lits of lacing stick. The nose isn't as "fresh" as the Punk IPA, just different. It seems to be a bit maltier with vague spice, touches of pine, and salt.
The sea salt is tasted quickly, the notes of vague citrus, pine, resin, and citrus peel quickly emerge and go. It's medium bodied and rather smooth in the mouth in spite of the three additonal ingredients).
About what I expected overall, a solid, very experimental IPA from BrewDog. While experimentation is worth a few words, I find myself more impressed with the original Punk IPA.
833 characters
3.65
/5
rDev
-6.2%
look: 4 | smell: 4 | taste: 3.5 | feel: 3.5 | overall: 3.5
Bottle purchased directly from the brewery, shipped to Australia, and handled through two others before arriving with me. Shared with @LaitueGonflable and @tobeerornottobe.
Pours a very hazy orange colour with a bubbly off-white head that leaves some patchy inconsistent lacing. Body is firm, with some nice fine carbonation. Looks pretty good.
Hee hee hee. Nose is weird. On the surface, it has a pronounced, if generic American hoppy character, much like the Punk IPA, but it's laced with a weird, salty twang, like the sea air above a cockled rock. Definitely minerally, with a twang of odd organics like seaweed. These other characters are subtle, but they're an interesting twist on a straight IPA.
Taste is a little bit lighter, but there's still a moreish twang of salt on the back palate, this time however deadened by a flat malt character. Hops are still prominent, with a mild bitterness and slight tropical fruit character driving through the centre of the palate. To be honest, the palate is a lot less exciting than the nose, and a lot more like a standard Punk IPA.
Still, this is an interesting enough experiment. It does nothing whatsoever to assuage my feeling that BrewDog are all style and no substance—coming up with wacky ideas that really aren't that groundbreaking. They're just weird.
1,315 characters

3.8
/5
rDev
-2.3%
look: 3.5 | smell: 4 | taste: 3.75 | feel: 3.75 | overall: 3.75

3.93
/5
rDev
+1%
look: 4 | smell: 3.5 | taste: 4 | feel: 3.5 | overall: 4.5
Pours a light, clear amber with a finger of head. Smell is floral with a bit of salty-ness. Rum comes in in the front, bitter hops in the middle and a tangy saltiness in the back of the mouth. Brewed with lager yeast as the temperature of the North Sea was not conducive to ale yeast, it adds an interesting depth. Overall a great beer, worth the price, especially to be able to say you've had a beer fermented at the bottom of ocean.
434 characters
4.07
/5
rDev
+4.6%
look: 3.5 | smell: 4 | taste: 4 | feel: 4 | overall: 4.5
Slightly hazed, dark yet bright amber, if that makes sense. Near perfect clarity but no head. Aroma is a wild mash-up of the tropical and the temperate, with passion fruit, raisins, salt water taffy, banana jam, Sauvignon blanc, vanilla, allspice, and caramel all swirling into an enticing but slightly bizarre nose. The flavor is rich with rum, sharp with hops, alcohol, and salt; "tangy" is the overall impression, and the flavor carries currents of pineapple, brown bread, lemon, quinine, apricot, rhubarb, and vanilla. Lovely stuff, although ultimately the salt forces the hop bitterness into submission, and this comes across as a bit too syrupy. Not really better than Chaos Theory, which is similar, but worth a go as we will probably never see a beer like this ever again.
780 characters
4.25
/5
rDev
+9.3%
look: 4 | smell: 4 | taste: 4.5 | feel: 4.5 | overall: 4
Hazy amber colour with a red tinge. Big, foamy, pale tan head. Good head retention. Pretty good.
Piney, citrussy hops with the clear use of some Kiwi hops. Mild malt and some nuttiness. Good IPA.
Apparently brewed with sea buckthorn, salt and rum, I'm not convinced they add anything other than a very slight, savory note and a touch of salt-like sharpness on the back end. Otherwise, it is a very nice IPA with a good American hop profile backed up by a slightly rich malt character. As the glass goes one the sea buckthorn comes through with a herbal, sea-like character starting to emerge. The lager yeast used offers a crisp finish. Very, very nice.
Medium-light body with moderate carbonation. Good.
A unique and tasty beer. The concept is slightly odd but I have to say that the oceanic additions do work with the otherwise solid IPA. The savory, very slightly salty note is great. Really like it.
907 characters
Sunk Punk from BrewDog
Beer rating:
3.89
out of
5
with
11
ratings