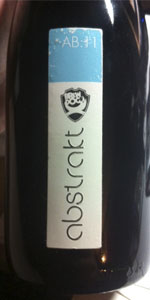 BEER INFO
Brewed by:
BrewDog
Scotland
,
United Kingdom
brewdog.com
Style:
American Barleywine
Alcohol by volume (ABV):
12.80%
Availability:
Limited (brewed once)
Notes / Commercial Description:
Black Barley Wine with Ginger, Black Raspberries and Chipotle Peppers.
Added by dgilks on 10-21-2012
This beer is retired; no longer brewed.
Reviews: 6 | Ratings: 22
4.12
/5
rDev 0%
look: 4 | smell: 4.5 | taste: 4 | feel: 4 | overall: 4
Minimal head, some lacing and jet black body. Aroma of chocolate raspberries molasses and brown sugar. Flavors are similar to the aroma with oak, raspberries, booze, chocolate, sour dark fruits. Full body and light to moderate carbonation. Flavorful and complex, nice brew to try if you can find it
298 characters
4.15
/5
rDev
+0.7%
look: 4 | smell: 4 | taste: 4.25 | feel: 4 | overall: 4.25
My cousin shared this with me, he brought it back from the brew dog pub in the UK. poured into two snifters, pitch black pour, very low carbonation, no head. The aroma is heavy on ginger. flavor is complex, loads of ginger, layers of peppers and fruit. Definite alcohol undertones. Nice sipper, blew past my expectations.
321 characters
4.55
/5
rDev
+10.4%
look: 4.5 | smell: 4.5 | taste: 4.5 | feel: 4.5 | overall: 4.75
A: Deep dark and rich ebony, opaque in all but the corners of my FFF teku, where it lets a hint of light through, giving it a chocolatey brown hue. Foams up pretty hard, but settles right away with no lacing.
S: Woahhh strong ginger and spice right away- cinnamon, clove, black pepper, anise. This is like grandmas fucking spice cabinet. Or maybe fucking in grandmas spice cabinet....either or its quite intense. You can't exactly smell it from your waist, but once you put the glass to your nose, the aroma lays waste. I feel like this would go great with sushi, and I haven't even had a sip. On the third smell, I think I pick up a slight breadiness and some vanilla and sweet cocoa.
T: Right up front, I get heavy sticky/sweet dark fruits. Caramelized figs and toffee. I keep wanting to say "tastes like a fruity maillard reaction" (burnt caramel/toffe + fruits...yeah yeah palate fatigue is starting to set in cut me some slack.) Almost simultaneously I get Ginger, clove, anise, and various unidentifiable herbal spices. Again, every second it seems another spice is added to the equation. I may be crazy, but I think I might even be getting a bit of cinnamon. A very noticeable and pleasant roasty malt backbone supports all of this, though not in the forefront. In the middle, chocolate and vanilla seem to emerge from the body, as does some fig. At the finish the spice and roasty malts seem to intensify, leaving a strong presence of spicy ginger on the back of the tongue, and a slightly phenolic taste on the exhale.
M: A tad heavy and sticky, but not overwhelmingly so, with moderate carbonation. Perfect for what this beer is trying to accomplish.
O: This was incredible the first time, and even more so the next. Having this back to back with Stone Vertical Epic 11.11.11 was great because they are united in their fantastic implementation of various spices, but also totally different beers: the VE focuses more on the funk and is red wine barrel aged, where as this beer is a ginger and spice bomb that has been seduced with caramel, chocolate, and roasted malts. Who would have thought this would work? Not me...but thats why I am not head brewer at Brewdog...
Thoroughly enjoyable.
2,208 characters
4.47
/5
rDev
+8.5%
look: 4 | smell: 4.5 | taste: 4.5 | feel: 4.5 | overall: 4.5
375ml bottle bought from GapWines, Belfast...
Poured dark brown / almost black with a little red round the edges. Creamy brown head poured quite thick and fizzy then faded fairly quickly to almost nothing... very faint lacing...
Aroma - Toasted malts and some chocolate mixed with ginger spiciness, caramel sweetness, some blackcurrent notes, leathery and light earthy notes, woody, light anise, some vanilla traces, some tar, spicy hops, treacle/burnt sugar, some alcohol traces...
Taste - Lots of nice warming ginger mixed with toasted malts, light smokey notes, some faint notes of chilli and cinnamon, vanilla, coffee and chocolate, peppery hops, liquorice, some nutty sweetness, molasse and treacle, alcohol warmth just coming through...
Feel - Very smooth and creamy with just a little sharpness after... pretty full bodied...
Overall - An excellent brew from Brewdog and my favourite Abstrakt one so far... highly recommended if you can track it down..
964 characters

4.05
/5
rDev
-1.7%
look: 3.75 | smell: 4.25 | taste: 4 | feel: 4 | overall: 4
Bottle #1199: This poured out as a dark brown color with a light brown head on top. The retention is minimal leaving just a ring around the edge of the glass. There is a sublte lacing but not much. The smell of the beer is very herbal, it's also a bit boozy. There is a bit of the spice coming through but not much of the fruit. The taste of the beer has a warming sweetness to it. It's either the ABV or the Chili Peppers/Ginger working it's magic in that sense. There is a solid amount of flavors in this beer though, very unique. I would have sworn there was Spruce in this as well but apparently not. I was hoping for a little more of the raspberry to come through but it kind of fell short. The mouthfeel of the beer is pretty smooth, not heavy but quite dry. Overall it's a very cool beer, I would have loved to get all the Abstrakt's as they were released but never got the chance. I enjoyed this beer quite a bit.
921 characters
3.73
/5
rDev
-9.5%
look: 4 | smell: 3.5 | taste: 4 | feel: 3.5 | overall: 3.5
Black Barley Wine with Ginger, Black Raspberries and Chipotle Peppers
Inky black with a creamy tan head. Good head retention. Some lacing.
Ginger, light chilli, fruit and herb on the nose. A little sweetness. Earthy.
Spicy like ginger beer up front with a big molasses sweetness to round it out. Dark sugars keep following through and a little chilli hit picks up. The berries are somewhat covered up as is any hoppiness.
Medium-full body. Quite chewy. Moderately-low carbonation. Good.
A really interesting beer. Offbeat even for BRewdog and full of spice. I think I like it.
591 characters
Abstrakt AB:11 from BrewDog
4.12
out of
5
based on
22
ratings.