Sacramento Brewing Co.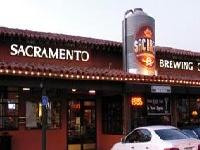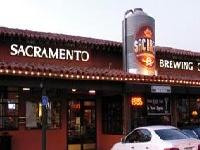 PLACE INFO
Type:
Brewery, Bar, Eatery
2713 El Paseo Lane
Sacramento
,
California
, 95821
United States
(916) 485-4677
// CLOSED //
Notes:
No notes at this time.
Added by BeerAdvocate
HISTOGRAM
Ratings: 12 | Reviews: 12
4.6
/5
rDev
+13.6%
vibe: 4 | quality: 5 | service: 4 | selection: 5
Probably some of the best beer brewed in Sacto. Thoroughly impressed with the offerings here: Abbey Extra, a well-balanced Single (~4.5%, refreshing and light), Abbey IPA, a most enjoyable Belgian-esque IPA (7%, clean lingering hops, nice yeasty body), a traditional-style Bock (no thrills, easy drinking, delicious), a year-old rye beer (perfect timing, this one was treat, hope to see it in the brewery again). Also tried their Nut-Brown, a Scotch Ale, and their Bourbon-barrel aged "Pappy's Wheat Wine" (see review of Rubicon Brew Co.'s "Winter Wheat Wine" ... Sacto brewers into Wheat-wines???). The Pappy's was a total treat at 12% (10 oz snifter), boldly laced with vanilla and oak, all kinds of rich malt, pretty aggressive hops... absolutely phenomenal.
Met and talked with Peter Hoey, the brewmaster. Very likable chap, obviously has a passion for brewing and a creativity that will produce exceptional beers for years to come.
Three cheers also for having an impressive guest list (including several from Russian River, Deschutes, Firestone Walker, and Green Flash, Bear Republic, Achouffe, etc.).
Overall: literally outstanding beer, fun building with a big bar, super friendly staff, brewer, and owner. A definite destination while in Sacramento.
1,263 characters
3.83
/5
rDev
-5.4%
vibe: 4 | quality: 4 | service: 3.5 | selection: 4 | food: 3.5
Went here with the wife and son for a beer and lunch. Its a nicely furnished bar and restaurant with a TV for sports and the like at the bar. Between 10-15 beers on the chalk board, with a few one-offs and specials. I ordered a barleywine and my wife had a hefe, both were good, but not outstanding. Food was decent. Service was fine...the waitress knew the names of the beers but obviously didn't know what they tasted like or styles, etc. Comfortable place though and good place to go with a kid (our son had fun sitting in his high chair and tearing up napkins). Yeah, we may go back.
587 characters

4.3
/5
rDev
+6.2%
vibe: 3 | quality: 4.5 | service: 4 | selection: 5 | food: 4
Every time I am in Sacramento (Visiting from Oklahoma) I have to visit this place.
The beers are good across the board. The brewer knows what he is doing. I just stopped in and tried the "OLD PAPPY" Bourbon Barrel aged Wheat Wine 13%.... WOW!!! I loved this beer. I have had Barley wines but never a Wheat Wine. I have to say it blew me away. Sweet, Complex, Lovely! Highly recommended.
Besides the obvious bourbon, vanilla notes there was also a hint of coconut which I thought was very interesting. This would be a great nightcap or desert beer. Don't miss this beer!
This beer should go to GABF!
598 characters
3.58
/5
rDev
-11.6%
vibe: 3 | quality: 4 | service: 3.5 | selection: 4 | food: 2
Brew pub is located in an ordinary mall, sort of half bar, half restaurant. The place seemed a little dark and otherwise, fairly ordinary interior. The beers were all good to great. The Red Horse Ale appears to be their signature brew, and I really liked the balance and complexity of this brew, and they have a good IPA, which goes for flavor rather than simply hitting you over the head with a bunch of hops like too many California IPA's do. The Maibock was a winner, and the Sprockets Pilsner was a nice surprise. Really liked the spicy, zippy taste to their pilsner. Some brews were stronger than others, but really no clunker in the bunch.
The service was a little spotty, and the food was a real let down. The menu was fairly typical brew pub fare and it just wasn't all that good, like the cook's heart wasn't into it.
I plan to go there again sometime, but will head straight to the bar, and perhaps get appetizers, but otherwise, skip the restaurant.
961 characters
4.25
/5
rDev
+4.9%
vibe: 4.5 | quality: 4.5 | service: 4 | selection: 4 | food: 4.5
Located in the Town and Country Mall, this place gets my nod as the best brewpub in Sacramento (though the old Sudwerk location near the state fair would give this place a run for its money).
As you walk in the front door, you see the spacious and well appointed tap room/bar to your left and a largess dining room to your right. Both rooms are very well appointed with white table cloth on the dining room tables. This place is very upscale looking for a brewpub, considerably nicer looking then its sister pub the Oasis. This place is quite popular and the tap room fills up quickly after work on week days. Something to keep in mind if you plan on dropping by for a beer.
The quality of the beers here is generally quite high. Pretty much everything is solid and some beers, the hefeweizen and imperial stout, are just outstanding.
Service here is invariably quick and efficient in the dining room, though there can sometimes be a bit of a wait in the bar area. However, considering that area is often times packed, that's hardly a surprise.
The selection of beers here is pretty good with the brewer rotating in at least one seasonal beer at least once a month. I've never had a bad beer here, though naturally some things are better then others. One thing I'll point out is that Sacramento Brewing now bottles everything but the seasonal ales. However, it's been my experience that the draft version of these beers is considerably superior to the bottled version.
As for the food, it is surprisingly good here. Our office would often have various holiday and birthday lunches here, just because the food was so good and the prices relatively reasonable. This is the sort of place where even folks who don't like beer come to eat. The food here is that good.
This is an outstanding place and highly recommended.
1,823 characters
4.22
/5
rDev
+4.2%
vibe: 4 | quality: 4.5 | service: 4 | selection: 4.5 | food: 3.5
We stopped in here for a quick bite and to sample some fresh draft versions of their beers. The place is nice and we were impressed. Half of the building is set up like a bar, and the other half is family-oriented dining and a banquet facility. The selection featured 9 beers on tap, plus one guest beer plus 2 Rivers Cider. All of the beers we had were very fresh, well-crafted, and true to style. The Hefe was a hit, as well as the Double Dip (coffee-chocolate stout), the IPA, and the Russian Imperial Stout. The Scottish Ale and the red ale were both fine brews which I thoughly enjoyed, even though I'm not crazy about either style. The servers seemed pretty in touch with the beer, a great sign; our waitress (Kelly) knew alot about the beers and seemed excited about them. Great brewery, so stop in if you're passing through Sac (and need a break from the traffic!) Cheers!
880 characters

3.78
/5
rDev
-6.7%
vibe: 3 | quality: 4 | service: 4 | selection: 3.5 | food: 4
A visit to Sacramento, this was my first stop. Location was relatively easy to find even for an outsider. The atmosphere was basically a family restaurant with a side bar with multitude tvs throughout. Not much decor but the different brewing equipment was stretched out through the whole restaurant in closed off areas. We ended up sitting out on a inside patio area, in which every time someone closed the front door it shook the whole room with a low bang. Rather annoying.
The food and service were good. The staff seemed friendly and helpful enough. They were rather knowledgeable as far as typical waiters go. I ordered the chicken pasta dinner and was really impressed. My wife ordered a salad and it was above par. So I recommend the food.
The beer selection was good for a brewpub. They had a hefe, pale, IPA, red, scotch, kristal, and a imp stout. All had a sort of English feel to them. The best was their red, called Red Horse ale. I also enjoyed their kristal as well. Just to add they did have some home made cream soda that was worth trying.
The price were consistent for a family restaurant. Overall this was good visit and worth going again.
1,167 characters
4.28
/5
rDev
+5.7%
vibe: 3.5 | quality: 4.5 | service: 4 | selection: 4.5 | food: 4.5
Went for dinner on a thursday night "Trivia Night" for dinner. Decorations were sparse, and generally forgettable. Service was good, but our waitress seemed flustered, even though the night wasn't busy. She managed to calm down as the night went on though. Went during their "Barley Wine Festival" which featured a variety of barleywines from other breweries and a 2 year vertical on their own barleywine. That brough up my selection score.
The 2 barleywines I had (2005, and 2006 of their in house) were both very good. The 2005 was more mild with a year of aging, probably a good beer to introduce the barleywine.
Food was all very good, my burger had thick bacon, gauc, mayo, and veggies, it was also cooked just right. My Girlfriends veggie lasagna had mild jalapeno's, an interesting twist.
I took a bottle of the barleywine home with me, will write a review of it soon. Definately check out if your in sac.
924 characters
3.63
/5
rDev
-10.4%
vibe: 4 | quality: 4 | service: 3.5 | selection: 3 | food: 4
Located in a plaza type of shopping area this place has some local neighborhood appeal. Different settings for dining and do not remember if there is a patio.
Stainless steel tap nozzles and the kitchen can be seen when walking to the restroom (clean). Countertop tables, wood bar, and cushioned seats. They have a mug club and the mugs are stored on shelves right side up, however there are different sizes and makes and a few were Steins with lids.
Service was alright and business like.
Some of the beers had a similar taste, no cask, and did not see any guest beers. Possible notables were the Hefeweizen, maybe the Stout, and maybe the IPA.
Food was grilled (real) and good.
reasonable
705 characters

4.05
/5
rDev 0%
vibe: 4 | quality: 3.5 | service: 4 | selection: 5 | food: 3.5
Took my parents and sister to SacBrew based just on Beerfly reviews. Was a little concerned because my Dad is a wine drinker and my sister was prego, so I hoped the adage that brewpubs live or die on food, not beer, held true. It is tucked in the back of the Town & Country shopping center.
Place is nice, upper range but comfortable. Service was fast and friendly and after ordering the 9 drink sampler, the waiter even threw in the 10th (Oatmeal Stout) gratis so I could try everything they had.
Beers ranged from average to moderately good. I enjoyed the English Bitter, but I'm on a Bitter kick right now. The Russian Imperial was ok, but I've brewed better. There really wasn't a bad one in the bunch, pretty good given the range they were brewing.
Food was good, but not great. Prices were a bit high, but I'm use to Texas Dollars.
All in all, I'd give a "thumbs up" and recommend the stop.
908 characters
4.2
/5
rDev
+3.7%
vibe: 4 | quality: 4 | service: 4.5 | selection: 4.5 | food: 3.5
Visited in early November, 2004 on a business trip to Sacramento with a beer-loving friend of mine. I had only tried their Red Horse Amber Ale on tap at the airport, and was not impressed, but we decided to go anyway, based on the beerfly reviews here.
I'll tell ya, this difficult place to find is worth it. As best I can tell by reading street signs, there is no El Paseo Lane, it's just an amalgam of strip malls at the corner of a major intersection (Marconi & Fulton); these malls are all connected by one big parking lot. The brewery is hidden in the back of the complex. We spent 20 minutes trying to find it. But it was worth it.
Large restaurant (almost empty on a Tuesday night) and a smaller bar area (almost full) with very nice atmosphere. We pulled up to to stools at the bar next to the wait station- we soon found out a good place to listen in on soap opera drama of the staff. Fun to go along with the beer.
And what beer. 10, count 'em, 10 beers on tap. Hefeweissen, Extra Pale Ale, Pale Ale, IPA, Amber, Scotch Ale, Imperial Stout, Pumpkin Ale, and Low Carb Ale (oh, well) and one I can't remember.
To me, the brewery described "best, most popular beer" (the Red Horse Amber) was the least of the several I tried. The IPA was the standout, with flowery, crisp, and bright hops that weren't at all oily. The EPA was a nice light taste, and the Pale Ale was no slouch either.
They have a Pint club behind the bar for regulars (leave your glass and they fill it up every night you come in for a flat fee), apparently with a long (2 year?) waiting list and a several hundred dollar buy-in fee. Maybe it's worth it for ultra regulars. Checking out the various glasswares in the collection is a good conversation piece, at least.
We tried a sampler appetizer platter- good to put a few pounds/inches on, that's about it.
Overall, I really liked this place, would go more often if I was a local.
1,929 characters
4.18
/5
rDev
+3.2%
vibe: 4.5 | quality: 5 | service: 3.5 | selection: 4 | food: 3.5
A full house when we entered, the service was a little slow to catch up with me, but that's ok.... the staff was very informative on the beer, and that's what really matters. We had a sampler off all the beers they offered, and it comes on with a little sheet with notes about them. All together you get (10) 4 oz. samples for about $8.00. They also have growlers, and six packs of their IPA and Stouts to go. I enjoyed all the beers, especially the Stout. Also offerred their seasonal and one cask conditioned Pale Ale.... Definitly worth a look.....
551 characters
Sacramento Brewing Co. in Sacramento, CA
Brewery rating:
3.64
out of
5
with
109
ratings