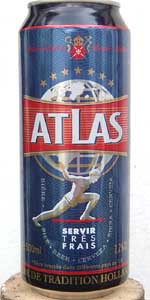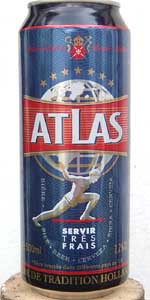 BEER INFO
Brewed by:
Stella Artois
Belgium
stellaartois.be
Style:
Belgian Strong Pale Ale
Alcohol by volume (ABV):
7.20%
Availability:
Year-round
Notes / Commercial Description:
No notes at this time.
Added by thierrynantes on 11-20-2007
HISTOGRAM
Ratings: 14 | Reviews: 8
Reviews by Quej:
2.23
/5
rDev
+3.7%
look: 2.5 | smell: 2 | taste: 2.5 | feel: 2 | overall: 2
Very light, with lots of soapy head and lots of carbonation, but no retention. Very sweet smelling and a bit sour and overall very metallic. Overly sweet and malty, very boozy. Overly carbonated and surprisingly thick for its light colour. Not a very sessionable beer, hard to have even one.
291 characters
More User Reviews:

1.93
/5
rDev
-10.2%
look: 3 | smell: 2.5 | taste: 1.5 | feel: 1.5 | overall: 2
A-Pours a yellow-golden color w/soapy head, okay retention, tracing.
S-Sweet malt, feel some alcohol fog the sinuses, grain, no perceptible hops.
T-On the sweet side and very boozy...less sweet than some other strong beers in a can though. Finish is pure alcohol heat and aftertaste is cheap vodka.
M-Too much heat, a little sweet, and slightly dry in the finish. There are hops, but it would be better if they weren't drowned out by the cheap boozy finish. Lots of beers this strong don't have the boozy finish.
D-This beer could be okay, but it's less than okay. It's got some things going for it...the malt taste is sweet, but well short of being cloying, so it's fine. The hops are there, but hidden by booze. It says it's "brewed in various countries of the EU" so something tells me this is as good as it's gonna get. The smell was not half-bad, and it is drinkable, although less drinkable than some of its competitors.
931 characters
1.88
/5
rDev
-12.6%
look: 2.5 | smell: 2 | taste: 2 | feel: 1.5 | overall: 1.5
Slightly candied nose, with malt in abundance without the quantity outweighs quality. The mouth does not really unique flavor if not this side confit and bitterness with the hops dirty unappetizing, if not totally disgusting. However, the presence of alcohol, even at this ABV, is hardly visible. This reinforces the idea that the Atlas is finally a beer to load, like the Amsterdam Navigator or Maximator.
406 characters

2.41
/5
rDev
+12.1%
look: 3.5 | smell: 2.5 | taste: 2 | feel: 3 | overall: 2.5
We pop the tab and pour an evenly golden brew. It holds a creamy one finger head of off-white bubbles. This retains decently, leaving thick sheets and crypts of lacing around the glass. Carbonation appears light, and no sediment or haze is noted. The aroma is malts, with adjuncts, corn, and flour. There is the faintest hint of rye on the back, amongst other dried grasses. With warmth comes booze and yeast, but little else. Our first impression is that this guy is supremely bitter. As we sip, a watered down wet grain permeates the tastes buds. This is wrought with booze, and a slimy, wet wheatiness. The grain begins sweetly, but enhances to more gritty bitterness throughout the progression to the end. There is a flash of sweetness at the peak, but this is muddled within the grainy mess. A lactic sourness mixes with more bittering grain, for a puckering finish. The aftertaste breathes more of that same bitter nonsense, with muddy, adjuncty grain and flour all over the place. The body is lighter, and the carbonation is high. There is okay slurp and smack, but little finishing froth and glug. The mouth is left with a slight astringent coating. The abv is fine, and the beer drinks slowly on account of the bitterness.
Overall, what we enjoyed most about this beer was the look. The coloring was attractive, and the beer certainly looked inviting. The nose, much like the taste, was one-dimensional. It was a mess with a grab bag of dirty adjuncts throughout. Actually, with warmth, the flavoring eased up a bit on the bitterness, but not enough to salvage this sinking ship.
1,589 characters

2
/5
rDev
-7%
look: 2 | smell: 2 | taste: 2 | feel: 2 | overall: 2

2.95
/5
rDev
+37.2%
look: 3 | smell: 3 | taste: 3 | feel: 2.5 | overall: 3
Got this beer from my brother in law who was in Greece some months ago. Drank this beer in a Grolsch glass. Fluid is darkyellow with a nice head which stays a few seconds. You can sence it's a stronger beer than you are used to in this range of beers. In the can it says Inbev France but it can be brewed all over Europe,
I drank it a bit too warm but the beer was forgiving.
376 characters
1.4
/5
rDev
-34.9%
look: 2 | smell: 2 | taste: 1 | feel: 2 | overall: 1
This beer really was from hell - purchased in a French super market for 89 cents after paying around 9 Euros per go for a decent beer in a pub this seemed like a good deal - supposedly a Belgian style ale.
But this is nothing like any Belgian style ale I have ever had it s thin and watery and there only is a strong taste of rocket fuel (not that I ve ever tried rocket fuel) but as I imagine what rocket fuel may taste like this is what comes up.
AVOID!
457 characters

1.68
/5
rDev
-21.9%
look: 2.5 | smell: 2 | taste: 1.5 | feel: 1.5 | overall: 1.5
Sorry but this following comment is in french :
Appearance : White foam, golden blond, limpid
Smell : cereals
Taste and mouthfeel : malted, rather dry. Bitterness with notes of sugar, alcohol.
Drinkability : a beer too strong, too sweet;
Beer from giant InBev (Interbrew + Ambev) affiliated with Artois
Review added 11-20-2007, translated from french 1-16-2008.
363 characters
2.43
/5
rDev
+13%
look: 3.5 | smell: 3 | taste: 2 | feel: 3 | overall: 2
Poured a decent, foamy, frothy, off white head with good lace. Color is a rich medium amber. Flavor is bittersweet Euro strong lager dominated by sweetness. Body is ok and so is carbonation. Body is decent as is common in this style of beer and so is carbonation. Finish is like flavor. Not my kind of beer.
307 characters

3
/5
rDev
+39.5%
look: 3 | smell: 3 | taste: 3 | feel: 3 | overall: 3
Atlas from Stella Artois
Beer rating:
2.15
out of
5
with
14
ratings