Wäls Quadruppel

Cervejaria Wäls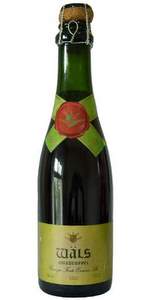 Write a Review
Beer Geek Stats:
| Print Shelf Talker
Style:

ABV:

11%

Score:

Avg:

4.15

| pDev:

14.22%

Reviews:

10

Ratings:

From:

Avail:

Year-round

Wants

Gots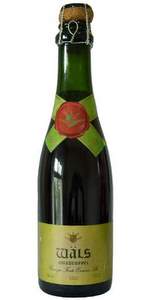 Notes: Quadrupel aged in cachaça marinated wood chips.
1.71
/5
rDev
-58.8%
look: 4 | smell: 3 | taste: 1 | feel: 1 | overall: 1.25
Dark brown color, strong alcohol, overly sweet flavor with dried fruits.
Already tried two times with two different batches.
The level of carbonation was so low that the beer looked like an alcoholic tea.
Got sick of drinking before I finish the bottle.
253 characters

4.75
/5
rDev
+14.5%
A: Pours a dark Brown/amber body with a creamy colored head with good retention.
S: Grapes and a little alcohol in the beggining, then when it get a little warmed up it changes into some dried lemon because it brettanomyce yeast that reminds me of Orval.
T:Follows the nose with a strong grape in the palate with a mild bitterness following the fruit flavors. Again when it warm up it tastes more citric and even the bitterness improves. I strongly recommend to get this beer cold and drinking it slowly till it warms to enjoy every note that this wonderful beer have.
M: With a dense but smooth body, good carbonation and a well hidden 11% abv, this beer is like a liquor or wine to the mouth.
O: I found myself impressed by Wäls Quadrupel, in the beginning it felt it was a utterly simple and no special beer, but as its getting warmed the true beer showed up. I have many criticism to abbey beers, because I really love the "real"trappistes" beer, but Wäls proved to me that us brazilians can do complex and good beers, and that the abbey beers can be good as real trappists.
1,086 characters
4.18
/5
rDev
+0.7%
look: 4 | smell: 4 | taste: 4.25 | feel: 4.25 | overall: 4.25
Bottle purchased at Nathaniel Square Corner Store in Rochester, NY.
Pours a hazy amber brown, with a small 1/4 inch head that immediately recedes to a film on top of the beer. Only a little bit of lacing. Lots of sediment.
Smells strongly of brown sugar, rum, chocolate and vanilla.
This one tastes pretty good. Some oaky bitterness, vanilla, caramel, brown sugar, rum (I suppose it's cachaca, but I've never tasted it before, and it seems fairly close to rum), a bit of pine. Gets much better as it warms, revealing stronger vanilla and plum flavors.
Medium bodied, creamy, slightly sticky mouthfeel, with a very low amount of carbonation.
This one's awesome- with the strong caramel/brown sugar/vanilla flavors, it seems a little bit more like a barleywine, but that's ok, since the quad/BSDA style is so wide open anyway. Doesn't matter what it is, it's tasty, and shows that Brazil can crank out some tasty brews.
922 characters

3.95
/5
rDev
-4.8%
look: 4 | smell: 4 | taste: 4 | feel: 3.5 | overall: 4
Caramel-hued, impressively clear. The lady calls it "bitch mahogany." One finger of dense sand-colored froth recedes slowly.
A puzzling aroma. An umami note, like eggplant, which I'm attributing this to the cachaca, one of the most pungent liquors known to man. Funky prunes and figs. Pumpernickel. A bit of black pepper.
Raisiny up front. Sweet and tangy, packed with dates and raisin goop, caramel and baked bread. Nice spice blend, maple, cinnamon, ginger root. Dark rum. A faint touch of alcohol flavor and heat, mildly bitter baked bread on the sides of the tongue, balanced just a smidge toward the sweet side. The lady's take: "It smells like Aubrey, the creepy ginger kid from elementary school who always smelled like maple syrup."
Medium body, sugary, heavier than usual. Moderate fizziness as it moves. Carbonation is lively but not overexcited. Alcohol sneaks up with warmth in the chest.
A unique take on the style. Very Brazilian.
948 characters

3.34
/5
rDev
-19.5%
look: 3 | smell: 3.25 | taste: 3.5 | feel: 3.75 | overall: 3
Although a complex beer, didn't like it very much...
FIrst of all, couldn't make a nice foam out of it (that's teerrible!). It has a pale brown/bronze color.
Smell and taste are really complex. Malty and spicy; some honey and some fruit liquor tones; but the highlight is the huge touch of aged cachaça (traditional alcoholic beverage of the region they brew this one).
The big problem in this beer is that the level of hoppines and - specially - bitterness don't match with the level of alcohol.
At least this beer has a nice body and carbonation, it has also a nice liquor texture.
584 characters
3.83
/5
rDev
-7.7%
look: 3.5 | smell: 3.5 | taste: 4 | feel: 3.75 | overall: 4
Mahogany color with a one finger head with medium retention.
Mild lactic tart aroma with notes of lemon, aged cachaça, grainy malt and some pine.
Sweet flavor of dried fruits, pine, brown sugar, hay, milky vanilla flan, aged cachaça, figs, Belgian yeast and cola. Dry aftertaste with residual cocoa and light spices.
Medium body with appropriate carbonation. Alcohol of 11% abv is definitely felt with a warming effect, but it vanishes after some time. Stick feeling.
Very good beer, it gets better over time after alcohol sets down. It is a bit overly sweet, but I did like its complexity and the local touch which matched perfectly with the overall beer. Worth trying.
672 characters
4.1
/5
rDev
-1.2%
look: 4 | smell: 4 | taste: 4.25 | feel: 4 | overall: 4
From a 360ml bottle. Tasted on 1st april 2010.
This quad is better than some from the country of style's origin.
His color is cloudy dark brown and your head has little formation and duration.
The aroma is fruity and slightly alcoholic.
Your flavor is complex (as many others of his style) with emphasis on caramel
malt and dried fruits.
Sweet from the start to finish, balanced with a soft bitterness constant as well.
Full bodied with alcohol evident but well inserted.
A great overall that must be tasted carefully. Highly recommended.
540 characters
4.32
/5
rDev
+4.1%
look: 3.5 | smell: 4 | taste: 4.5 | feel: 4.5 | overall: 4.5
From a 330 (I think) provided by DoubleJ, thanks again Jon,
A: Pours a medium red brown, tad hazy with a medium white head, nice look.
S: The nose is full of brown sugar and butterum, very attractive.
T: This is one sweet beer. Caramel, flan, brown sugar, with some date syrup. But amazingly it holds everything together and is never cloying. Just a delicious beverage.
M: Medium-bodied, smooth and creamy. No hint of the ABV.
O: Outstanding stuff, sweet without going over the top as so many New World quads tend to do.
525 characters
5
/5
rDev
+20.5%
look: 5 | smell: 5 | taste: 5 | feel: 5 | overall: 5
Had an opportunity to try this while in vacation in Belo Horizonte, Brazil. Have to say I was a little skeptical about getting a good Belgian beer in Brazil, when most of the beers I had while visiting were meant for drinking 10-20 while sitting on a beach.What an amazing discovery! Well balanced and delicious while hiding the fact that it was a monster at 11%. Flavors of vanilla and oak worked magic with this amazing quad. A total shame that we can't get this in the United States. Hopefully soon, if not, just another reason to come visit this great country.
564 characters
4.67
/5
rDev
+12.5%
look: 4.5 | smell: 5 | taste: 4.5 | feel: 5 | overall: 4.5
Wäls Trippel is an awesome beer, so naturally I was inclined to try the Quad. Suppodesly, this beer was aged with wood chips marinated in cachaça (Brazilian sugarcane rum). Also the first quad brewed in Brazil. 360 ml corked and caged bottle shared with my friend, on to the beer:
It´s a creamy brown color which leaves some solid lacing to the glass and sexy legs. One whiff of the aroma...and....big vanilla smacks you in the face. It is a huge aroma. We´re talking massive amounts of vanilla, truffles, butterscotch, creme brulee, sugar, chocolate, and a smack of fruit. And the alcohol is nowhere to be smelled.
The taste is a thing of beauty as well. It´s like drinking liquid truffles! Or those Cadbury chocolate eggs. The first thing that amazed me is how well the alcohol was hidden in this beer. It´s listed at 11% ABV, but is disguised to perfection. There´s no heat or harshness from it. There exists fruit, sugar, and buttersctoch notes in this beer. And it is so damn smooth, and easily quaffable for its size.
Man, oh man. Wäls has not only brewed an exceptional tripel, but also an exceptional quadrupel. Calling this brewery one of the best in Brazil is an insult; it´s time to put this brewery with the big boys. Sadly, with the limited distribution of this brewery, Wäls will remain a hidden treasure.
1,334 characters
Wäls Quadruppel from Cervejaria Wäls
Beer rating:
89
out of
100
with
35
ratings