Wetlands Witbier
| Swashbuckler Brewing Co, LTD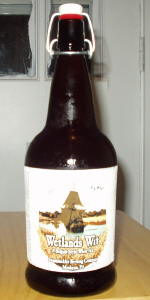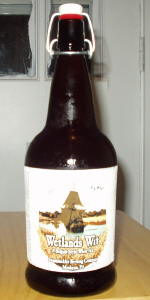 BEER INFO
Brewed by:
Swashbuckler Brewing Co, LTD
Pennsylvania
,
United States
parenfaire.com
Style:
Witbier
Alcohol by volume (ABV):
4.50%
Availability:
Limited (brewed once)
Notes / Commercial Description:
No notes at this time.
Added by Phatz on 07-15-2007
This beer is retired; no longer brewed.
HISTOGRAM
Ratings: 6 | Reviews: 6
Reviews by Phatz:
4.43
/5
rDev
+13.6%
look: 4.5 | smell: 4 | taste: 4.5 | feel: 4 | overall: 5
I must thank BA 'tophu' for picking up three bottles of this beer for me. You are the man! here are The Brewers Notes:
---
QUOTE:
Wetlands Witbier -Belgian Style Wit(white) Beer made with all organic malts, hops and spices. This is a light refreshing Belgian White Ale that has a subtle sweetness from orange peels, and an interesting spicy note from coriander, traditional in a Witbier. This beer is being served unfiltered at the Great Green America Festival, and approximately 4 bbls will be bottled conditioned in 1 liter EZ Cap Amber Bottles, which will be sold for the patrons to take home. Enjoy this handcrafted organic beer from Swashbuckler Brewing Co.
END QUOTE
---
This beer comes in swing top EZ Cap bottle with a nice label. Some people consider this growler for reviewing purposes but this is bottled by the brewer and bottle conditioned in this bottle so it is fresh. The bottle was purchased today and kept cold. I can't wait to get into the meat of the review.
Appearance: The bottle opens with a small pop. The beer pours into my large Weizen glass slowly and a massive white head rises rapidly. Five fingers worth of thick white majestic head stands a top this beer that is certainly unfiltered cloudy pale yellow. The carbonation is very active with big bubbles forcing their way to the top and fueling this rocky head. As the head slowly fades it leaves behind very attractive clumps of lace. This is what a Witbier should look like.
Smell: Nice. Right from the pop-top and through the pour I could smell the spices already. I walked away and on my way back to the glass I could smell the coriander coming. By the time the head fades and I got my nose in the glass the spices seemed to have settled down as well. I wasn't getting as much bigness from the nose anymore but it is still quite pleasant. The wheat seems to be leading now, with a touch of wet lemon grass and orange peels. Very soft, very nice.
Taste: Extremely quaffable. I just refilled my glass and I'm hardly half way through review it. The gentle wheat flavor and lively zippy spices are ridiculously approachable. There is a light wheat base and all the spices seem to be doing a vibrant dance on my tongue. It gets hard to sort out what is making this beer so lively. Certainly the is a twang of lemon and a pinch of pepper and gentle herbal hop element. There is some orange peel and dare I say vanilla, ever so slightly. The finish is crisp. The aftertaste leaves some sweetness and a certain amount of pepper nibbling at my tongue. This is a hell-uv-a Wit. Well done Mark.
Mouthfeel: Lively and crisp with a dryness left on the cheeks. The finish is almost biting with delicious spices and poking and prodding on the swallow but it is an enjoyable chore.
Drinkability: This is a drinkable beer if ever a drinkable beer there was. One liter is hardly enough. I was going to share the other two bottles; and I will if I can restain myself. This is a beer that simply drinks easily. It is a summer beer. It is refreshing, and it is very tasty to say the least!
Hope this is helpful.
Cheers!
3,110 characters
More User Reviews:
4
/5
rDev
+2.6%
look: 4 | smell: 4 | taste: 4 | feel: 4 | overall: 4
Flip top bottle.
Poured extremely clear at first and needed a swirl to rouse the yeast, which gave it a little more character flavor-wise. Pale yellow gold body beneath a fair-sized head of delicate bright-white froth. Good retention, moderate lacing.
Typical witbier aroma with delicate notes of honeyish and wheaty malt, soft coriander, and whispy citrus.
The flavor follows the aroma, and I was pleased to find that it wasn't overdone as so many American versions of the style can be. Rather, it was fairly delicate, but perfectly balanced - exactly as it's supposed to be! The spices were right on, there was just enough malt character, and the bitterness was perfectly in tune.
The lighter body and delicately effervescent body compliment, or should I say accentuate the delicate spiciness, and this is a remarkably refreshing ale. Very accessible, and very drinkable! Well done.
891 characters

3.95
/5
rDev
+1.3%
look: 3.5 | smell: 3.5 | taste: 4 | feel: 4 | overall: 4.5
1 liter swingtop bottle into a couple of tumblers.
Pours a slightly hazy gold with a thin covering of fizzy brite-white head. Retains with the same look, looking a cascade of foamy lacing down the sides of the glass. The aroma is sweet in the nose with some honeyed wheat accents that are quickly followed by a splash of lemon and orange, a touch of spice, and some gentle grassy character.
The taste is sweet grains and zesty citrus flavors, a light bitterness, and some even lighter spicy coriander that adds some extra tang and dryness to this. The mouthfeel is lighter-medium bodied, with a crisp and quite quenching feel that really ramps the drinkibility of this up.
I liked the more gentle approach to this that the flavors took plus the body and drinkibility was quite crisp and refreshing. Good stuff here from Swashbuckler (and organic to boot!).
862 characters
3.23
/5
rDev
-17.2%
look: 3.5 | smell: 3 | taste: 3 | feel: 3 | overall: 4
Thanks to Phatz for sharing this one. Poured from a brown swingtop.
A - Hazy golden with a thin white head.
S - Spice and slight wheat scents. Noticeable coriander and a tinge of diacetyl.
M - Thin, creamy and citrusy.
T - Tart with minimal spice flavor. A little on the tangy side, not enough spice and wheat in the flavor for my taste. A bit on the sour side of wheat, but nowhere near a berliner intensity.
D - Easy to drink and refreshing, just not a classic wit IMO. Very quaffable w/ a tart taste I would try this again.
540 characters
4.15
/5
rDev
+6.4%
look: 4 | smell: 4 | taste: 4 | feel: 4.5 | overall: 4.5
a: Pale golden straw color with a big fluffy whie head.
s: Typical for the style, very noticeable peppery spices and some earthty yeasts.
t: I like witbiers a lot, but I have picking out any obvious differences between them. This tasted like a typical witbier to me. Nicely spiced and slightly sour.
m: Excellent carbonation, fills the mouth and leaves me smacking my lips.
d: If its a witbier and it tastes good it absolutely gets a high mark for drinkability. The ultimate session style for me.
501 characters
3.66
/5
rDev
-6.2%
look: 4 | smell: 3 | taste: 3.5 | feel: 4 | overall: 4.5
Swing top bottle that is bottle conditioned. Thanks Phatz for the opportunity
Appearance: Very very light in color. The beer is golden and pee-like in the body. The beer created a 1" white head with small bubbles and left behind some ample lacing on the glass.
Smell: Interesting. I picked up some hard boiled egg and funk to this one. Bold aromas of coriander and wheat are there as well.
Taste: A wheat beer through and through. The spice isn't as present as it was in the nose. You can taste some coriander and some lemon peel.
Mouthfeel: Very smoothe but also quite crisp. A little tartness lends to some lip smacking but it is quite enjoyable.
Drinkability: If you had a lot of this beer it sure would go down easy. With the low alcohol content to the smoothe and crisp mouthfeel, you'd be in for a treat. Being that I'll probably never have this again, it would be hard to consume massive quantities. I must say that this is a great organic beer, however, it wasn't as pronounced in the taste area. Maybe this has to do with the organic ingredients.
1,070 characters
Wetlands Witbier from Swashbuckler Brewing Co, LTD
Beer rating:
3.9
out of
5
with
6
ratings