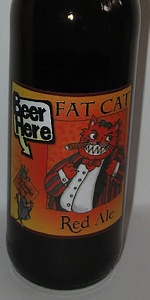 Rate It
Beer Geek Stats
| Print Shelf Talker
Style:

ABV:

4.7%

Score:

Avg:

3.91

| pDev:

13.04%

Reviews:

12

Ratings:

From:

Avail:

Year-round

Wants

Gots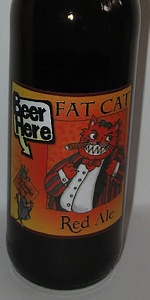 Notes:
drmeto from Germany
3.77
/5
rDev
-3.6%
look: 4.5 | smell: 3.75 | taste: 3.75 | feel: 3.5 | overall: 3.75
L:
-pours a hazy amber-red with a huge, foamy, beige head
-high carbonation visible
S:
-grapefruit,peach,caramel.grassy,onions
T:
-grapefruit,peach,caramel,pine,grassy,strawberry,tea,onions,faint roast
-medium to high bitterniss for the style
F:
-medium to high carbonation
-light to medium body
O:
Have to agree with others here.This is quite similar to Brewdog's 5 a.m. Red.
Very good overall.
Oct 12, 2015

danieelol from Australia
4.03
/5
rDev
+3.1%
look: 4.5 | smell: 4 | taste: 4 | feel: 4 | overall: 4
As spicelab said, this looks like thick cloudy honey in the glass. Good head and lacing.
Smell is intense hops. Seem to be similar Thai flavours to Hopfix, makes me think Nugget is in this. Definitely has honey traits although the maltiness is subdued.
Taste is good, lots of bitter pine and tropical fruits but kept in balance by a wateriness.
Mouthfeel is highly carbed and just good all-round.
Not really breaking any new ground with this one but it's a very solid effort, not all that dissimilar from 5AM Saint. Supremely drinkable.
Jul 16, 2012
RuudJH from Netherlands
4.27
/5
rDev
+9.2%
look: 4 | smell: 4.5 | taste: 4 | feel: 4.5 | overall: 4.5
Big bottle, nice label. Bought at Burg Bieren Ermelo, half price because of the exp. date. It's 1 week over.
No problem though. The smell promises a nice experience. Nice scent of pine, with next to it caramel and cocoa, some nicely roasted nuts as well.
Chestnut brown colour, it's clear with still a decent carbonation. An ok head leaves some nice lacing.
Taste is pretty great: clear bitterness of the hops, but very smooth and mild in the mouth. Full flavour, that stays in the mouth quite long.
Not very experienced with this style, but I am very impressed with this particular brew. Recommended. Cheers.
Jun 21, 2012
CrazyDavros from Australia
4.04
/5
rDev
+3.3%
look: 3 | smell: 4 | taste: 4.5 | feel: 4 | overall: 3.5
Pours ruby-tinged dark amber with a large but short-lived head. Nose shows some fruity sweet hops (pineapple, orange marmalade) alongside sweet caramel and toasty malt. Flavours pretty much mirror the aromas, with a prominent toasty and nutty character, and finishes with a bold bitterness that perfectly balances the sweet malt. Moderate carbonation could be a little higher.
Nov 03, 2011

MrKennedy from Australia
2.2
/5
rDev
-43.7%
look: 2.5 | smell: 2.5 | taste: 2 | feel: 2.5 | overall: 2
500ml bottle from Slowbeer, poured into a Lost Abbey tulip.
Deep ruby and murky appearance, almost dark-cherry like, with a beige head of foam that subsided quickly.
Smell is of almost toffeed fruit salad, very candied at the least with a good deal of caramel.
Taste is odd, a little bit of hop bite early as you taste the jaded hop fruitiness. The mid-palate is very watered down and the back end finishes with the awkward caramel, sweet toffee hop fruitiness that was in the nose.
Mouthfeel is certainly not overcarbonated, very flattish. The thinness in the mouthfeel is disappointing.
I can see what they are trying to do, with making a hoppy US style Red Ale. But it doesn't happen and doesn't work.
Oct 03, 2011
lacqueredmouse from Australia
4.23
/5
rDev
+8.2%
look: 4.5 | smell: 4 | taste: 4 | feel: 4 | overall: 5
Holy crap. I poured this (big bottle of) beer without looking at the ABV and said "uh oh, this is really heavy". Then I discovered it's under 4.7% and I was shocked. This looks really heavy and thick, even leaving carbonation when tilted. The body is a pleasantly deep amber-red (probably skewing a little towards the amber more than the red), and the head, while a little tempremental, is a pleasant lattice of well held-together large bubbled beige. It's a really impressive looking beer for under 5% ABV.
Nose is gorgeously hoppy, with great fresh West Coast American hop characters of citrus, ripe fruit and grass, that is really cut pleasantly with a depth of grain that gives it more basis. It's perhaps missing a bit of potency, but otherwise, it's absolutely classic, and so captivating.
Taste is clear and ripe, with a really nice cantaloupe character making the most of the green hoppiness and melding nicely with what sweetness the body can give. I love that there is a bit of residual heft to the body without being overly sweet or cloying. The hops are the main event, but they're really subdued enough to provide balance.
The 4.7% means this is supremely quaffable, and the hops and character means it's just plain delicious. This is a really, really great beer, and a great example of a hoppy American-style red ale. Genuinely one of the best examples I've had from outside the USA.
Aug 11, 2011
spicelab from Australia
4.01
/5
rDev
+2.6%
look: 3 | smell: 4.5 | taste: 4 | feel: 3.5 | overall: 4
500mL bottle with thanks to
[email protected]
Dirty honey colour, quite murky and syrupy. Minimal beige head with little to no lacing or retention.
Nose is tropical and organic, displaying fresh pineapple, orange and mango and cut grass, with more restrained pine branch, and lemon zest in the background. All beautifully complemented by equal measures of delicious biscuity and mild toffee malts. This is nailed.
Taste provides less fruit and more caramel malt. Hop flavour is evenly split between mildly bitter pine and the signature Nelson Sauvin composting grass character. Balanced as.
Very unobtrusive, higher carbonation could give it a bit more presence and length.
Smartly calibrated and highly drinkable Red Ale. This would be a fantastic go-to beer if it were more readily available.
Jul 02, 2011

laituegonflable from Australia
3.89
/5
rDev
-0.5%
look: 3 | smell: 4 | taste: 4 | feel: 3.5 | overall: 4
Pours a Hellish-red-tinged dark brown. Head is beige and uninspiring, really had to pour aggressively to promote any foam, and it just sits there on the top, looking bored. Murky haze in the glass, not much lace. Looks OK, but unimpressive.
Smell is very floral and hoppy. Sweet toffee underlying with a light toasted edge. Plenty of fruit, with raspberry, pink lady apples and blackcurrant. Some edge to it with mint and licorice backing up. Citric, slightly crisp at the back; intriguing and pleasant overall.
Taste is prevalently malty. Lots of English toffee notes, with some nutty edge - almond meal and some oated bread characters. There's a nice hoppy touch that comes through midway, mostly citrus with a slight herbal edge towards the back. Not a very bitter beer, the malt carries through to the finish and maintains a nice steady flow of flavour. In many ways this strikes me like an English pale ale, but the American hops are well utilised to create a good finishing balance and lift what could otherwise be fairly bland drinking to very enjoyable drinking.
Fairly smooth feel, light but not too thin. There's a slight rough edge on the tongue from the hops. Otherwise fine.
Pleasant, understated beer, very quaffable and nicely flavoured.
Jun 15, 2011
brendan13 from Australia
4.2
/5
rDev
+7.4%
look: 4 | smell: 4 | taste: 4.5 | feel: 4 | overall: 4
A - Pours a hazy amber colour with a 3cm slightly off white head that hangs out for a bit.
S - Grapefruit pith, touch of pine and some grape like fruity hop touches. Some bready malt character.
T - The Nelson Sauvin hop comes through in taste undoubtedly with subtle piney flavours taking a back seat. Lovely toasted bread slight caramel malt character.
M - Lighter side of medium bodied, moderate carbonation, quite dry.
O - A tasty beer indeed. Full of flavour yet lowish in ABV%.
Apr 15, 2011

baggio from Sweden
4.15
/5
rDev
+6.1%
look: 4 | smell: 4 | taste: 4 | feel: 4.5 | overall: 4.5
[email protected]
Enjoyed this one while catching some sun and reading a good book.
A: Ruby read with a good-sized head and lots of lacing.-
S: Rye, Grapes (Nelson Sauvin ftw!), Citric notes, Hint of weed.
T: Grapy hops, Fruit, Rye, White bread, Citric notes.
M: Low carbonation but packed with flavor and a high drinkability. Hop-juice factor is high on this one without having the bitterness.
Damn good low-abv beer that packs alot of flavors in it. Very nice!
Aug 08, 2009

MasterSki from Canada (ON)
4.05
/5
rDev
+3.6%
look: 4.5 | smell: 4.5 | taste: 3.5 | feel: 4 | overall: 4.5
Thanks to bosse for giving me a bottle of this (and sharing one with me too). MHT 01.09.2009 - not sure if it was bottled January 9th, or whether it's best before September 1st. Served in my Surly pint glass.
A - Three fingers of blonde foam with above-average retention and some spotty lacing. Hazed copper orange-red body. Not sure what more could be expected from the style - maybe a bit more intricate lacing.
S - Lots of citrusy and tropical C hops - still seems pretty fresh to me - as well as some grapey Nelson Sauvin flavors. Definitely aged better than Dark Hops. Also a bready and brown sugar malt backbone comes out a little more as it warms. Pretty solid.
T - Flavor is a bit of a step back, with significantly more bready malts and more in the way of bittering hoppiness. The wonderful luscious fruit flavors are gone and I'm left with something similar but not quite as good as the recent Sierra Nevada Southern Hemisphere release. There's a touch of toffee sweetness mid-palate, but it's quite fleeting.
M - More aggressive carbonation than I prefer. Lighter medium body that is surprisingly big for a 4.7% brew. Slightly sticky finish with lots of residual oils. At least with over-carbonated brews I can just swish 'em around a bit.
D - The 500ml is a good single serving for a 4.7% amber ale. I'd have nary a problem downing a couple of these in an evening. The carbonation, while slightly lip-burning never gets particularly bloaty.
Much better effort than Dark Hops - not sure if this is fresher, or if it just aged better. Perhaps some Norwegians can chime in on what MTH means?
Aug 07, 2009
ricke from Sweden
3.84
/5
rDev
-1.8%
look: 3.5 | smell: 4.5 | taste: 3.5 | feel: 3.5 | overall: 4
Serving date: 2009-03-14.
A: The color of this one reminds me of the color of apricot pulp - mostly brown but with orange and reddish hues. Rather cloudy liquid. The 2 cm head is slightly off-white and a bit creamy.
S: Very fresh and pleasant, almost smells like exotic fruit juice. Plenty of galia melon, pineapple juice, grapefruit. The hop aromas clearly dominates, but I also think the malts get a decent chance to show off.
T: Not as impressive as the smell. Again, the hop dominate, but the fruity aromas (grapefruit, melon, pineapple) are not as stringent and sharply defined. More floral hop notes than in the smell. The malts have a bread-like character and provides a nice foundation. Just a fain hint of toffee. The finish has a prominent, yet restrained bitterness to it. High levels of hop aromas usually indicates comparatively high levels of hop bitterness as well, but this is not the case here, and I find it very interesting since it elevates the exotic fruit juice character of the beer. Very pleasant.
M: Medium body, moderate carbonation. Feels good and the mouthfeel suits the overall character well.
D: A good beer. Considering the low ABV, this one packs a rather big amount of flavors. The smell is really good but unfortunately the taste could use some fine-tuning. I really liked the combination of big hop flavors and comparatively low hop bitterness. An interesting beer from a new and equally interesting brewery.
Mar 15, 2009
Fat Cat Red Ale from Beer Here
Beer rating:
84
out of
100
with
16
ratings