Mother Earth Brewing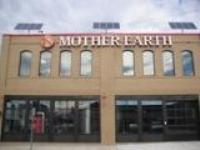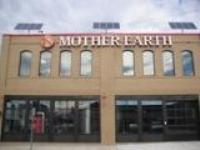 Brewery, Bar, Beer-to-go
311 N Heritage St
Kinston
,
North Carolina
, 28501
United States
(252) 208-BIER |
map
motherearthbrewing.com
Notes:
Reviews: 14 | Ratings: 42
4
/5
rDev
-3.1%
vibe: 4 | quality: 4 | service: 4.25 | selection: 3.75
I enjoyed the vibe in this place and there were certainly a wide variety of people across different ages, demographics, and dress... It was on a Saturday late afternoon (holiday weekend) and there were a lot of people taking the tours. Having not been to Kinston for close to 10 years, the space is not what I was expecting. Clean, modern decor and fairly decent sized open space with tables and a U shaped bar.
Beers were well poured using appropriate glassware - including different styles of glassware depending on the style of beer. Beers were served at a proper temperature with an appropriate amount of head.
Bartenders were friendly and helpful. I enjoyed chatting with them about the beers and they made a point of letting me know about the beers they had available I might not be able to find elsewhere.
Decent selection with a handful of beers besides the widely available ones.
891 characters
3.53
/5
rDev
-14.5%
vibe: 3.5 | quality: 4 | service: 3.5 | selection: 3
I've never been to Miami as an adult, but according to my wife's coworker, Mother Earth's interior is what you might expect at a bar on South Beach. A long U-shaped bar sits in the center of a big room with all kinds of funky furniture ranging from cushy chairs to those egg-shaped chairs from Men in Black fame. Blue lights blink up from the floor under the bar stools and also cast from within half the bar top. A giant fabric curtain streams across the far end of the room.
Interesting. Not bad, just interesting.
As for the beer, it's just not my bag. Everything tasted as it should and there were not quality issues at all, I'm just not a big fan of the lighter end of the German spectrum, i.e., kolsches, blondes and wits. Even their dunkel lager didn't really strike my fancy.
On the plus side, they have a regular assortment of taproom-only experimental brews. But again, nothing really struck my palette right. The bartender was nice and knowledgeable, though, so points for that.
On the whole, I certainly wouldn't dissuade anyone from dropping in, I just wouldn't recommend making a special trip either.
1,134 characters

5
/5
rDev
+21.1%
Beautiful, trendy taproom. Seems out of place in Kinston, NC. Looks like it should be in NYC. Good variety of beers. They fill growler & have a gift shop attached where you can buy bottles & miscellaneous merchandise. If you're a beer geek, go on Friday & stop by Duck-Rabbit in Farmville first.
295 characters
3.82
/5
rDev
-7.5%
vibe: 3.75 | quality: 3.75 | service: 4 | selection: 3.75
Visited Mother Earth on a saturday evening just before 8:00 pm when their "trading post" aka their packaged beer to go store closed. The brewery taproom itself is very clean offering up a U-shaped bar with 8 or 10 taps and a handpump cask that was empty during my visit. There is room for maybe a dozen people or so at the bar with lots of standing room and couches as well to relax on. They have a beer garden with cornhole to play and as previously mentioned a trading post for to-go bottles, cans and mix-a-six.
It appears as though 4 or 5 taps hold their mainstay offerings with the remaining 4 or 5 taps pouring seasonals. Whats on tap is displayed both on a big screen TV (with pricing) as well as on tabletop displays. Prices ranged from 4.50 a pint to 6-7 a snifter for their experimental stuff. The highlights during my visit appeared to be an imperial chocolate version of their staple porter as well as a freshly released batch of blackberry windowpane.
The bartender was attentive and informative. Pricing seemed pretty much in line with what I am use to. My only gripe was that there was only 1 unique thing to be had on tap. Literally everything else could be purchased to-go from their trading post at a fraction of the price ($10.50 a mix-a-six verse $5 average on tap.) Its worth a visit to say you were there and it appears to be the only brewery within a reasonable distance of our stay. However, I doubt I would go back unless they offered more unique selections since most of their packaged stuff can be sourced elsewhere in the state at the same price or cheaper than their draft prices.
1,612 characters
4.13
/5
rDev 0%
vibe: 4.5 | quality: 4 | service: 4.25 | selection: 4
This place is great! Tasting room is very wide open, clean, bright, and welcoming. Huge horseshoe bar when you walk in, with 10 taps and 1 cask available to drink from. There are 4 regular taps that rotate, and then there are 6 listed under a premium taps label, which while we were there included a guest tap for NC Beer Month, as well as a vertical of BBA Overhead Tripel from 2012, 2013, and 2014. Very nice! The bartender was great. Very knowledgeable about all of the beers, and just friendly all around. The tour is well worth going on. Tour guide was funny, and very informative, and the facility is LEED certified, so there is some different information from other brewery tours. Large barrel aging room, as well as a fairly new distillery. After the tour, head out back in the outdoor lounge for some comfortable lounge chair rockers, or play some cornhole. They have live music there from time to time, as well. They really are trying to build up the town around them. There is a gift shop where there are bottles and cans for sale, and there are growlers to go, as well. Definitely worth visiting if you find yourself in the area.
1,141 characters
4.07
/5
rDev
-1.5%
vibe: 4 | quality: 4 | service: 4.75 | selection: 3.5
Love stopping in here for beers after work, nice to have a quality brewery in our small little town. The tap room is very large10-12 seats at a big U shaped bar and another 4-6 tables scattered about and more seating outside, personally love sitting outside. Very modern setting, chrome and glass bar, weird funny looking chairs that are super comfortable.
I love their seasonals, Old Neighborhood, Silent Night, and Triple Overhead.
Only complaint is there is rarely any one offs on tap, but that isn't a major complaint by any means! If you're in the area or driving through it's definitely worth checking out
613 characters
3.51
/5
rDev
-15%
vibe: 4 | quality: 3.75 | service: 3 | selection: 3.5
Took the tour and the guide didn't really walk us through their process and kinda just took questions. He did take us around to all the stops but it seemed like he wasn't extremely knowledgable or familiar with giving tours. I understand he may have been all there was available and that's fine.
Also, no samples... Really wanted to try some at the brewery/ brewpub but i went before the the pub opened and they don't have any on the tour.
Did get a free keychain and that was nice of them.
494 characters
4.17
/5
rDev
+1%
vibe: 4.25 | quality: 4 | service: 5 | selection: 3.5
The brewery tour was awesome. We were midweek so we had the tour all to ourselves. They have done a great job renovating buildings in a cool way including having a slide from the second floor. They are small but seem very innovative. The tap room is quirky in a very modern style. At the time the selection of beer was ok. We were a few weeks early for a few of there seasonals which I am really interested in trying. Hope to trip back before they run out. A great place to visit on the way o the beach.
503 characters
3.71
/5
rDev
-10.2%
vibe: 3 | quality: 3.5 | service: 5 | selection: 3
This is one of the oddest taprooms I've ever seen having visited Breweries all over the country. We drove by the Brewery and it didn't look open so went to a different place in New Bern, NC. After talking to someone there who claimed it was open we stopped on our way home. The entrance is on a side street around the corner from main entrance so if it looks closed make sure to go around the corner and check. Walked in and was greeted by chrome and lights. Very odd and not to my taste. The pourer was very friendly. There are several tables inside with seating at a bar and an outside seating area in the back. If its nice make sure to sit outside. Very nice nook with ultra-comfy chairs. The beer is fine, no quibbles there. Did not do a tour as we were too late for one due to the problem already mentioned. I could do without the whole environment theme, however. Being as crunchy, "I love the Earth" as you want to be does not make up for bad beer. Don't sell the beer = out of business. Fortunately, their beer is fine. Nice to see a brewery in the center of a rundown old town trying to revitalize the area So hat's off to them for this. Probably won't go back as I didn't care for the atmosphere of modern chrome and glass but thats me. Make sure to check the hours they are open and stop for yourself and support a local business trying to make a difference.
1,369 characters

4.5
/5
rDev
+9%
vibe: 4.5 | quality: 4.5 | service: 5 | selection: 4
The brew house and tap room are located in renovated buildings , the walls are insulated with old blue jeans and there are solar panels on the roof. Word on the street is that they will be the very first LEED certified brewery. The tap room has a comfortable modern atmosphere including two sixties mod chairs. They offer friendly and knowledgeable brewery tours on the hour. I believe we paid $12 for a tasting flight of the eight beers that were available on tap, pints were available for $4.50 to $5.00 each.
511 characters

4.59
/5
rDev
+11.1%
vibe: 5 | quality: 5 | service: 5 | selection: 3.5
I love this place! The tours are great. They happen the first and last Saturday of every month. When I went to the brewery my girlfriend and I went on all 4 tours they had that day. I know it was a bit over kill but if was fun. The staff was great, Travis really took care of us. They have a beer machine which is always a plus! I was a bit disappointed at the selection they had that day. My girlfriend loves her some old neighborhood but it was not on tap. I know it is a seasonal but it really should be year round!!! I was hoping that they would have some one offs or something at least different then what you could get at the store but that was not happening. Big thanks to everyone at Mother Earth. You guys are great.
725 characters
4.72
/5
rDev
+14.3%
vibe: 5 | quality: 5 | service: 5 | selection: 4
Went to the Mother Earth Brewing Tap room and took a tour of the Brewery. The Tap Room is sleek and very Contemporary. The bar is designed with Stainless Steel and glass that is back lite with blue LED lights. The music is hip but not too loud. They have a patio that has a "Big Ass Fan" and the cistern for rainwater is located on the patio also. The Brewery is so clean you could eat off the floor. I have visted other breweries and this is the cleanest one I have ever been in. The staff was very knowledgeble about their beers and other breweries beers. The Tour was amazing. If you have a chance to go visit this little brewery in Kinston, NC, it is worth your time and the drive. The beers are good too!
Cheers and have fun
729 characters

3.98
/5
rDev
-3.6%
vibe: 4 | quality: 3.5 | service: 4.5 | selection: 4
Went hear with the family today to try out the drafts and take the tour.
It's a nice taproom, modern but not showy with a shiny metal bar and quirky light fixtures. Mixed music playing, not too loud. Laid back but classy.
The beers are pretty good, not great but definitely a boost for beer in the area. And they do experimental & limited stuff on tap in addition to their normal lineup (of which I thought the kolsch was the best). They had a version of their wit with black pepper and cardamom (which was pretty tasty), a bourbon barrel aged and a nitro Silent Night imperial stout (nitro was better), and their oatmeal porter on nitro also. Saw they had a hand pump but nothing on cask today. No guest taps.
The staff were all very friendly and the tour was fun and intimate. Their brewery is really clean!
They do not serve food, though they did have some crackers with cream cheese and pepper jelly out to snack on. They encourage people to order or bring in food.
Solid if not highly impressive brewery (beer-wise) with charm and great staff. They could take off though, they had some cool stuff in the making (like a bourbon barrel trippel aging when we were there), and their Silent Night winter seasonal imperial stout was incredibly popular in the area.
1,264 characters
4.06
/5
rDev
-1.7%
vibe: 4.5 | quality: 4 | service: 4.5 | selection: 3.5
The Mother Earth Brewery/taproom is a very modest little establishment with a ton of personality.
The taproom is a very calm, clean open space room with creative modern sitting areas. The bar is small but very personal and inviting. There is an outdoor sitting area as well. They provide sheets for tasting notes and love to educate patrons about their beers.
The bar has an 8-10 handle tap system making this selection limited but this is smalltown brewery that actually has made some huge beers!
The brewing rooms are off to one side and rather small. Storage area for grains is neatly orgainzed. The kettle/fermantation area looks great. There is just one bottling line as of the time of this post.
The service is excellent on account of this being a small town, family-owned operation. Brews served in the taproom by the President, himself. They even host a homebrew meeting every Wednesday night to share stories, brews, successes and failures along the way.
I don't recall any food offerings.
The prices are reasonable with growler fills and pints in the taproom. They also have some brewery merchandise for sale.
For anyone living in the general vicinity, this is a great little tap room worth the drive and time. Take the quick tour as well to see how it all happens on a small scale....for now!
Best of luck to you Mother Earth, thanks for the local brews!
Cheers!
1,382 characters
Mother Earth Brewing in Kinston, NC
Brewery rating:
3.88
out of
5
with
2603
ratings