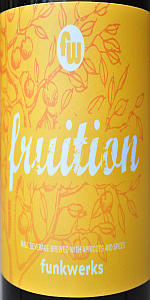 Rate It
Beer Geek Stats
| Print Shelf Talker
Style:

ABV:

5.2%

Score:

Avg:

3.78

| pDev:

8.2%

Reviews:

12

Ratings:

From:

Avail:

Rotating/Seasonal

Wants

Gots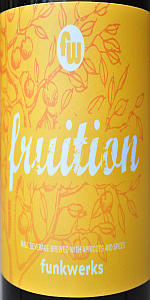 Notes: Saison Ale Brewed with Lemon

"History doesn't repeat itself but it often rhymes." − Mark Twain

A lighter saison variety meant for sessionable drinking. This saison is full of citrus flavors that stem from the chosen hops and from the addition of lemon. A refreshing option to quench your thirst all day long.

Notes of fruity lemon and slight herbal spice.
pat61 from Minnesota
4.25
/5
rDev
+12.4%
look: 4.25 | smell: 4.25 | taste: 4.25 | feel: 4.25 | overall: 4.25
L: It pours hazy straw under a 3" lacy white foam collar with good retention.
S: smells like lemon, spicy Belgian Saison yeasts, light bread crumb, fruit, faint funk, a hint of banana and light citrus.
T: key lime pie, mild to moderate hop bitterness, Belgian yeast fruit flavors, hop spice flavors. The hop bitterness is medium to medium high, the added lemon is medium as are the hop flavors.
F: medium light body, above average carbonation.
O: flavorful, interesting, well balanced and drinkable beer
Jun 19, 2017
Keemohoppy from Colorado
3.7
/5
rDev
-2.1%
look: 3.75 | smell: 4.25 | taste: 3.5 | feel: 3.5 | overall: 3.5
Bought in a 12oz four pack. This year's Fruition is centered around a lemon profile, which is most pronounced in the smell and in the finish. Very drinkable at 5.2%, it would pair nicely with a variety of summer dishes. However, by itself it doesn't match some of it's better known peers, which is a slight letdown considering my affinity for Funkwerks' other creations.
May 25, 2017

puck1225 from Texas
3.49
/5
rDev
-7.7%
look: 4 | smell: 3.75 | taste: 3.25 | feel: 3.5 | overall: 3.5
Poured from a bottle into a tulip glass. Cloudy yellow color with a nice white fluffy head and good lacing. The smell is bright and lemony. The taste and feel are a bit of a disappointment but my standards for saisons are high. It is refreshing!
May 15, 2017

mactrail from Washington
3.42
/5
rDev
-9.5%
look: 3.75 | smell: 3.5 | taste: 3.5 | feel: 3 | overall: 3.25
This one was literally in the cellar, and I didn't realize it was brewed over a year ago. The cool aging doesn't' seem to have done anything positive for it. This was hard to taste, first with the big foam up and then the abundant coarse carbonation and the thin, tart character.
Sharp, though some malt emerges in the lighter Hefeweizen aromatic style. Some nice hints of spice and something like orange peel. A hazy pale orange-tinged lemon color in the tulip with an attractive foam once it finally warms up a little and settles down. Some fruity aromas, like a whiff of pineapple.
Finally some apricot taste comes through. This is better than a flavored American-style wheat, at least, but I hate to think what I must have paid for this. From the 750 ml bottle purchased at Grapevine Wine & Liquors in Denver.
Nov 17, 2013

spoony from Colorado
3.83
/5
rDev
+1.3%
look: 4 | smell: 3.5 | taste: 4 | feel: 3.5 | overall: 4
From a 750 ml into a tulip.
A-The beer pours a hazy, orange-hued straw color. A bit milky looking. The head is pretty awesome...two-plus fingers of dense, shiny white foam that hangs around forever.
S-The smell was saison yeast, with nice hits of white pepper and funky hay. I suspect my bottle had lost most of the apricot smell (this was a summer brew and its now nearly December), but there was a little bit of fruit left.
T-Taste followed the smell for the most part. Minimal apricot fruit, but a little banana was noticeable to go with what little apricot there was left. Fruit aside, this beer has a pleasant flavor of spicy, doughy yeast. Almost no hops to speak of.
M-Lighter bodied withs some prickly carbonation. Not quite quaffable, but not a total sipper, either.
O-I have mostly positive feelings about this brew. I know that I was about three months too late for the target season, but I found that even if the fruit had faded on this one, this was still a drinkable and pleasant tasting saison. I would drink this all day over the NB Peach Porch Lounger. Extra points here for the great foam.
Nov 30, 2012
StonedTrippin from Colorado
4.29
/5
rDev
+13.5%
look: 3.5 | smell: 4.5 | taste: 4 | feel: 5 | overall: 4.5
this is outstanding, and i cannot believe i waited so long to give this a try. i should have known better. everything funkwerks is great, but this is really beyond expectations. it pours an average looking hazy orangey yellow color with a one inch white head that settles to patchy spots after a few minutes. the nose is incredible, it makes my mouth water so hard. lemony tart notes collide with the grains of paradise, pink peppercorns, ginger, and of course the sweet apricot. the yeast is almost like a sour beer, its so puckery and tantilizing, epic. flavor isnt quite as intense, as the sour notes die down a little and the fruit really shines with the yeast, ginger is barely there. mouthfeel is just perfect, lively carbonation and medium body, but the tingling tartness from the nose stays in the mouth forever. i was tasting this beer, mouth wateringly, for hours after i drank it, no kidding. my lips were literally buzzing from this, just so interesting. it takes a lot for the mouthfeel of a beer to impress me these days, but this was entirely different. i loved this beer.
Nov 11, 2012

quaybr from Colorado
3.85
/5
rDev
+1.9%
look: 3.5 | smell: 3.5 | taste: 4 | feel: 4 | overall: 4
Poured into a snifter.
Hazy golden body with an orange hue. Short, white bubbly head recedes to a ring of white foam around the edge.
Smells of light fruit and yeast. Spices are present but relatively quiet.
Taste follows aroma: pleasant light fruity esters co-mingle with yeast which lends to a slight tanginess on the back edges of the tongue.
The ale is light-bodied with a surprisingly oily finish. Lends well to the slight sour and sweetness.
Overall this beer seems to veer a bit from the genre. However, this is an incredibly approachable farmhouse and there's something to be said about that. Beyond that, it tastes good. Give this one a go.
Sep 22, 2012
Beaver13 from Colorado
3.41
/5
rDev
-9.8%
look: 4.5 | smell: 3.5 | taste: 3.5 | feel: 2 | overall: 3.5
750 ml bottle. Pours slightly hazy straw yellow with a medium creamy white head that retains well and laces the glass.
The aroma is fruits (apricot), bready malts and spicy earthy yeast.
The flavor is sweet citric fruits with some spicy peppery yeast. The mouthfeel is medium bodied and fairly watery.
Overall, a nice fruity summer beer. Good blend of the fruits and the yeast.
Jul 16, 2012

denver10 from New Mexico
4.05
/5
rDev
+7.1%
look: 4 | smell: 4 | taste: 4 | feel: 4.5 | overall: 4
Pours a hazy light sandy yellow with a double thumbs width foamy white head. Minimal lacing. A yeasty aroma that provides some funk and somef tartness in the forefront, that gets cut by some sweetness and pepper in the rear. At the get go, the aroma isn't too sharp but as it warms up the clarity of it develops pretty nicely. Like the aroma, the yeast is the first thing to hit the tongue providing a touch of tartiness and funk. It then transitions into some ginger, and apricot, with a little peppercon and malt in the close. Simple but I enjoyed itl; I debated between giving flavor a 3.5 or a 4 and and chose a 4 because I enjoyed it as such, were I to be more critical and objective I'd probably have gone 3.5. A nice active, creamy mouthfeel. Overall, I enjoyed this one for what it is and graded it like that. Refreshing, flavorful, and one of the nicer summer syled brews I have enjoyed this season. I might even chose this over their standard Saison to be honest. That said, I can totally see how others would rate this lower. For what I would assume Funkwerks set out to do, make a fruit focused saison, they didn't quite hit their goal. The fruit is very mild and definitely not the star of this beer by any means. It plays a complimentary, supporting role and if drinken too fast I probably could be lost it in the mix. They probably should have gone with a different name for this.
Jun 28, 2012
Mebuzzard from Colorado
3.65
/5
rDev
-3.4%
look: 3.5 | smell: 3.5 | taste: 3.5 | feel: 4 | overall: 4
This beer was poured into a La Trappe chalice. It was a good move for taste and drinking, but I fear bad for head retention and aroma.
While the rusty gold, semi cloudy body looked delicious, the head was sparse and spread out. Lacing was thin. Not sure how to rate this...
Aroma had a touch of apricot and soft herbal spices. Coriander was dialed way down, which is good. The fruit is subtle, but unlike some other recent fruit beer, it's not in-yo-face.
And that leads to the tasting notes. The flaw with, say, AC Golden's Apricot Sour is that that's all it is--sour apricot. This beer has a nice solid, flexible malt base. Good biscuit here, touches of sweetness. The apricot is background noise, but it's there and drives the flavors. Spices are quiet but not gone.
A nice summer beer. Would like to try it in a different glass.
Jun 26, 2012

Domingo from Colorado
3.38
/5
rDev
-10.6%
look: 4 | smell: 3.5 | taste: 3 | feel: 4 | overall: 3.5
Pours a cloudy pale color. A little bit of orange takes it out of the range of most other pale beers, and the cloudiness (obviously) shows that it's unfiltered and the yeast is going to likely play a role.
The nose is actually pretty similar to most other saisons. A little bit of funkiness, citric acid, and grain. Not much fruit going on thus far.
The taste continues with that theme. For a beer with "fruit" right in the name, it's dialed way back. The peppercorns give it a subtle spiciness that I like, though. The apricots finally come out a tiny bit once this hits room temperature, but they're still very, very mild. They finally hit the nose more than the palate. The grains of paradise in this one (and other beers) sometimes give way into astringency, especially with the slight funkiness in the yeast. It sounds like there's a lot going on, but I guess the problem is that there really isn't. It's like a normal so-so saison with a tiny, tiny amount of fruit.
I'm a HUGE Funkwerks fan and this is still a long way from "bad" but it's not one I'll seek out again unless there's a recipe change.
Jun 24, 2012
theformula from Virginia
3.97
/5
rDev
+5%
look: 3.5 | smell: 4 | taste: 4 | feel: 4 | overall: 4
A: Pours a bright summery straw yellow with quite a bit of haze. Large, egg-white head builds quickly then leaves a small layer on top. Sure as hell looks like Summer.
S: Great start. This has keynote Belgian aromas but also has a definite similarity to a Berliner Weisse or even a Gose. Very rustic yeast component throws out big aromas of salt, tart wheat, hay, cereal grains and some barnyard. There's a spice component, of which I get ginger and coriander. The apricot is super low key and I don't know if I would even guess there was a fruit addition at all if it weren't on the label. And the name of the beer...
T: Damn straight it's a summer beer, I could quaff this until Mr. Jesus comes back. Very crisp, light and refreshing body that embodies the idea of a summer weather beer. Flavor-wise it's a Saison all the way. I like the tartness right up front (hay and wheat) as it gives the overall flavor a rustic/earthy feel, typical of many of the FW brews. After the bit of tartness the spices hit the back of the tongue, but are very subtle. The ginger is apparent and grains of paradise (similar to coriander) but I don't get the spice from the pink peppercorns and the apricot is barely there, most noticeable on the back end with a fresh, ripe apricot flavor that reminds of the skin just pulled off a fresh fruit. Still, it's too quiet and I'd like the fruit to come through stronger.
A damn good summer shandy that's not boring at all and super drinkable. It's well done but a little safe, I think FW could have amped up the apricot, for one, and even thrown in a little more ginger as it doesn't "pop" like I'd like it to. Still, a very good summer seasonal that I'd drink again. It's just so damn refreshing.
Jun 19, 2012
Fruition from Funkwerks
Beer rating:
86
out of
100
with
37
ratings