Lake Wine & Spirits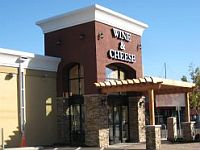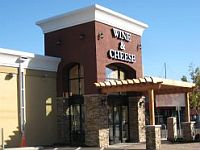 Store
404 W Lake St
Minneapolis
,
Minnesota
, 55408-2909
United States
(612) 354-7194 |
map
lakewinespirits.com
Notes:
Taybeh from Minnesota
3.85
/5
rDev
-5.4%
vibe: 4 | quality: 3.75 | service: 4.25 | selection: 3.5
Good cheese! Nice place, very clean, packed aisles and walls...the selection is decent but not all that extensive w/respect to beer. I guess it just isn't that big a space....good selection of locals and and a few nice internationals...the pick six options are fairly slight, though. Really nice and helpful staff. All in all, it's not bad but I put it well behind others within a 5-10 minute drive (like 44th France, Elevated, and South Lyndale).
Mar 23, 2016
pat61 from Minnesota
4.36
/5
rDev
+7.1%
vibe: 4.5 | quality: 4.5 | service: 4.5 | selection: 4
This is six blocks from my house and they have a cheese store. the cheese store is small but usually has a good selection and a basket of fresh baguettes. the beer selection is not the best in town but it is good and the people are nice and helpful.
Jan 07, 2015
JoRado from Minnesota
4.64
/5
rDev
+14%
vibe: 4.5 | quality: 4.5 | service: 5 | selection: 4.5
Great place for beer hunters. I recently discovered this place and was impressed with the craft beer that they carried. Great selection!
The staff has always been kind and inviting. It's not hard for me to ask any questions and they are very knowledgeable about their beer knowledge...you just have to know who to talk to.
Prices are adequate, not cheap, but not expensive here. Very reasonable. Even on some of the rare beers that they get in every now and then.
I do wish they could somehow expand their space that they have for their craft beer, but it's understandable considering they have a vast wine selection (hence their name). Every now and then when I'm looking at beers, I bump into the rack behind me and I wince hoping it wasn't a big enough bump to knock a bottle off the rack...so far so good fortunately.
Feb 15, 2012
jsprain1 from Minnesota
4.06
/5
rDev
-0.2%
vibe: 4.5 | quality: 4 | service: 4 | selection: 4
A- A nice clean, upscale looking place with a big cheese area when you walk in. A lot of wine, with the left wall being dedicated to beer.
Q- 4 rows of beer, and a big cooler. Freshness seemed good on all beers I saw. Though it was funny that the first beer I saw in the craft section was Wild Blue... Humorous, but such is life.
Ser- Friendly and generally helpful. The help seems to have a good grasp of their beer inventory which is a rare, but pleasant, occurance it seems.
Sel- A solid set of beers with a pretty good number of imports as well. Emphasis seems to be on regional beers, but breweries like Great Divide, Left Hand, Weyerbacher, and similar are also there.
Prices for the most part were on par with Zipp's or Chicago Lake. Bombers are reasonably priced. There are a few that are oddly high, like the Left Hand mixed pack that I didn't check price on till I got to the checker. They do have a limited mix-a-six for $9.99 which is always a good deal.
Sep 28, 2011

UMNbeerhunter from Minnesota
4.14
/5
rDev
+1.7%
vibe: 4 | quality: 4 | service: 4.5 | selection: 4
Lake Wine and Cheese is new to the Twin Cities beer scene but are really making an effort to become a staple. Beautiful building with a cheese shop, its main area is full of racks of wine. About 1/4 of the store has been dedicated to craft beer though, including a cooler selection of craft behind the craft beer racks and don't miss the cooler of bombers in the back near the chilled wine and champagne.
Service is really great. Make sure you talk to Paul the tall guy with the glasses and what I believe is an irish accent, great beer guy who handles that part of the store. Also they run a website called uptownbeerguild.com that is sort of a local beer reviewing community that also lets you know what new beers are in store.
Selection is good but not great. They have been slowly improving over the last year and I can see this becoming a cleaner more upscale version of Zipps Liquors with some time.
Overall this is a good store with excellent prices that is going to continue to develop into a great part of the Minneapolis beer community.
May 04, 2011
jera1350 from Minnesota
3.86
/5
rDev
-5.2%
vibe: 4 | quality: 4 | service: 4 | selection: 3.5
Checked out this place with my brother in-law as it's very close to his house. A very clean, bright and well laid out store. Very comfortable shopping store. Not a huge selection, but what they do have is of good quality. They have some really nice staple beers and a few gems as well. The aisles are a bit narrow which makes it hard to stand back and view things. Everyone in the store was extremely friendly and kind. The one thing did stand out to me here was that their prices were a bit high. $13.79 for a four pack of Tyranena Shaggin' in the Wood that typically goes for $10 elsewhere, $9.99 for a four pack of Dark Horse Smoked Stout that usually goes for a dollar cheaper at my local haunt. They did have some very fair prices on other beers though. Maybe just inconsistent in the pricing category. I thought their cheese/food shop was outstanding as well. A nice selection of quality foods and condiments with a huge cheese selection. This is probably the best store in the immediate area and would stop by again.
Mar 29, 2011

gatornation from Minnesota
3.55
/5
rDev
-12.8%
stopped in this store about 3 weeks ago this is more a wine shop then beer... as you walk in a separate cheese shop is on your left...then wine is in the middle and right wall..beer is on the left side and a cooler on the left and on back wall they have 3 or 4 short aisles of beer and a single selection(but you have to buy in multiples of 6..they have a ok selection of bomber both craft and imports...the beer selection is more then adequate ..you will find something to buy there its just not a huge selection..its a new store and good looking has a ok sized parking lot for the area..not a go to store for me but ive stopped in a couple of times already
Jan 29, 2011

KarlHungus from Minnesota
3.7
/5
rDev
-9.1%
I believe Lake Wine and Cheese just recently opened, and it is a nice addition to the Lyn-Lake neighborhood. Their beer selection is adequate, but nothing spectacular. They have all the usual beers you find at most stores through out the metro (Summit, Schell's, Surly, and some Colorado and California micros). Most of the beer is on the warm shelves. The beer that is kept cold is housed in one of those open grocery store type coolers, and consists mostly of twelve packs. Service was friendly, and attentive. I browsed both the beer and wine sections for about ten minutes, and was approached by three different people to see if I needed any help. Beer prices were lower than I have seen at other places in the area, and wine prices were even better. I can't see myself stopping in here to buy beer often as the selection just isn't that good, and most of the beer is warm. However, I can see myself stopping in when I am looking for a good deal on a bottle of wine.
Jan 25, 2011
Lake Wine & Spirits in Minneapolis, MN
Place rating:
4.07
out of
5
with
18
ratings