Black Eye Stout
| Bricktown Brewery & Blackwater Grill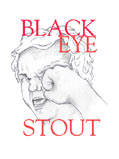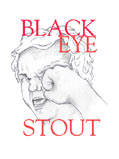 BEER INFO
Brewed by:
Bricktown Brewery & Blackwater Grill
Iowa
,
United States
Style:
American Stout
Alcohol by volume (ABV):
not listed
Availability:
Year-round
Notes / Commercial Description:
No notes at this time.
Added by ryanocerus on 09-21-2002
This beer is retired; no longer brewed.
HISTOGRAM
Ratings: 5 | Reviews: 5
Reviews by ryanocerus:
4.42
/5
rDev
+107.5%
look: 4 | smell: 4.5 | taste: 4.5 | feel: 4 | overall: 4.5
I really enjoyed this beer, as I do with most porters and stouts. I am not quite sure of the beer style though as I did not talk to the brewer or anyone. The lack of dry finish and the subdued roasted flavor made me think it was an imperial.
The rich, black look won big points in the appearance and the smell was excellent. Malt initially, with a slight roastiness, then mild hops to balance. There was a faint coffee aroma too, but not as much as I would expect for a stout. The taste was almost exactly the same as the smell. Mouthfeel was smooth and creamy. Mild stout---closer to a porter, but very drinkable. Should have picked up a growler of it on the way out.
679 characters
More User Reviews:
1.84
/5
rDev
-13.6%
look: 3.5 | smell: 2 | taste: 1 | feel: 2.5 | overall: 2.5
Dark brown with auburn hues. Nice creamy off-white head. Decent retention. Aroma reveals a healthy amount of hops along with some astringency and all spice. Flavor is oddly dominated by celery. There is absolutely no coffee, caramel, or chocolate to be found. I find myself wondering if they forgot the malt. Mildly acidic finish on a rather light body. Nicely spiced but with no backbone. Drinkable like water but why bother. There just isn't much here to enjoy.
464 characters
1.79
/5
rDev
-16%
look: 3.5 | smell: 2 | taste: 1.5 | feel: 2 | overall: 1.5
A - Dark brown, nearly black hue with a nice one finger head of light brown cream. Retention is decent, and some chocolate colored lace is left on the glass.
S - Little hints of chocolate, cigars, and pipes. Not very assertive.
T - Tobacco on the tongue in full force. Reminds me of the way that a cigarette tastes when you put it out halfway, and then light up the rest later. I used to do this a lot in eighth grade when cigarettes were hard to come by and had to be swiped from my mom when she wasn't looking.
M - Thin and watery. The tobacco flavor gives a firm and acrid feel, and the carbonation is moderate. Way too thin.
D - Pretty bad. This is one hell of an odd beer. A little too odd and tobacco-focused for my tastes.
734 characters

1.18
/5
rDev
-44.6%
look: 2 | smell: 1.5 | taste: 1 | feel: 1 | overall: 1
There was a collectors convention in town a block away from the brewpub,so I asked my fellow members how the Bricktown beers were...the unanimous vote was terrible.I couldn't believe it,so I had to try it myself...
I ordered both the Vanilla and regular stout to compare.I won't run on here how truly bad they were.It was the first time I left beer in a glass at a brewpub...and it was only 12 ounces.I'm not sure if they "brew" it using a powdered flavoring or what,but how they can call it beer is beyond me.It was flat,thin,and had a bad taste.The artificial vanilla overpowered what was supposed to be beer.We had a coupon for a half priced growler which I crumpled up.I'd call this a drain pour,but there was no drain in sight...damn.
Order one of the bottled macro offerings-I had to drink SOMETHING with my food (which was very good) but this isn't it.
I've had better tasting beer from a wrung out bar rag.
917 characters
1.42
/5
rDev
-33.3%
look: 4 | smell: 2 | taste: 1 | feel: 1 | overall: 1
This must be their signature beer--they have a neon sign with its name sitting in their front window. I'd never seen that before, and after being burned by the Aussie I decided to give this a try.
Good lord it was horrible.
Pretty pour. Completely opaque but with no head. The bartender must really suck here.
Underbrewed smell. A-1 sauce, kind of, mixed with roasted malt. Faint and unexceptional.
Tastes like...oh god like all that was bad in the nose times ten. Very strange hop that tastes like the way pinesol smells, like poison. Roasted flesh and a bitter finish. Drain cleaner. The fumes hurt you, make you want to open a window and wash your face. It hurts. Oh god it hurts.
This is one of the worst tasting beers I've ever had. I couldn't finish half of it. Horrible.
792 characters
Black Eye Stout from Bricktown Brewery & Blackwater Grill
Beer rating:
2.13
out of
5
with
5
ratings