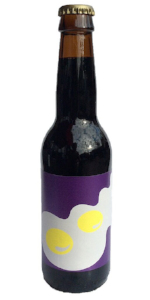 Rate It
Beer Geek Stats
| Print Shelf Talker
Style:

ABV:

12%

Score:

Avg:

4.03

| pDev:

12.41%

Reviews:

13

Ratings:

From:

Avail:

Rotating/Seasonal

Wants

Gots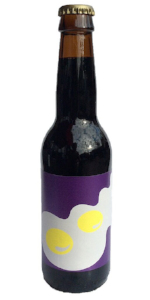 Notes:
Collaboration with J. Wakefield brewing
stevoj from Idaho
4.16
/5
rDev
+3.2%
look: 4 | smell: 4.25 | taste: 4.25 | feel: 4 | overall: 4
Draft at Tilt. Catching up as my first rating didn't stick. Slick, sticky, oily black pour. Boozy aroma, chocolate. Taste is more roasty bitterness, chocolate, boozy barrel notes, vanilla, sweetness. Nice dessert beer.
Jan 06, 2020
VoxRationis from New York
3.47
/5
rDev
-13.9%
look: 4.5 | smell: 3.75 | taste: 3.25 | feel: 3.5 | overall: 3.25
Served on tap into a 6 oz teku at the Decadent Brewery in Mamaroneck, NY.
A: Pours a black color with absolutely no highlights, a two to three inch, brass (orange-brown) colored head, and spotty lacing.
S: Aromas of milk chocolate, star anise/licorice, and bourbon. Maybe a little cherry.
T: Sweet. Palate a blend of the nose. Solid bitterness.
M: Full bodied with solid carbonation.
O: Starts with very solid aromas and flavors, but declines very rapidly. A bit disappointing, as really does not hold up as warms. Drink up fast.
Mar 23, 2019
josanguapo from Spain
3.57
/5
rDev
-11.4%
look: 3.5 | smell: 4 | taste: 3.75 | feel: 2 | overall: 3.5
De Hopt. En copa Teku. Viendo Westworld 2x05. Con caña de lomo Don Benito. Los pimientos se notan pero con cierta suavidad, no llegando a molestar. Lo que dificulta la ingesta es su fuerte presencia alcoholica
Feb 27, 2019
StonedTrippin from Colorado
4.23
/5
rDev
+5%
look: 4.25 | smell: 4.25 | taste: 4.25 | feel: 4 | overall: 4.25
another enormous flavored stout from these guys, this time in collaboration with j wakefield, who keeps popping up on collabs lately at an insane rate. this one features marshmallows, ancho chili peppers, cocoa, vanilla, and hazelnut coffee. seriously unreal mix of elements in this, all of it is there in nose and flavor, and its just colossal and slow in the glass, we pass this around our little group and sip on it awhile as it slowly warms up. the vanilla and the cocoa are both bold in here, but they kind of cancel each other out in a way, brownie-esque, delicious and desserty, but also leaving a lot of space for the more subtle ancho pepper and its light mellow smoky heat, as well as the hazelnut in the coffee, which is mild but interesting, and it all goes so well together. i think i have decided i dont love marshmallows in stouts, i mean, lots of good ones include it, this one obviously one of them, but its a flavorless sweetness for the most part, not sure what its supposed to add other than sugar, and this doesnt benefit much from being sweet. there isnt a lot of pepper hear here, but some in the throat is nice, and the bitter roast of the coffee and the dark grains carry it down slow and rich and mellow. lots of vanilla on the finish extends the whole thing, and a huge body on it makes it wintery and slow. i enjoyed this more than some of the other huge omnipollo adjunct stouts, the flavors are all there, and it comes together really nicely, especially at temperature. very cool recipe here.
Dec 20, 2018
Jeffo from Netherlands
2.87
/5
rDev
-28.8%
look: 3.5 | smell: 4 | taste: 2.5 | feel: 2 | overall: 2.5
Got this one from Plan B in Rotterdam
From a bottle into a snifter
Imperial stout with vanilla, chocolate, ancho chili peppers and hazelnut coffee
Collaboration with J. Wakefield
Best before 30 September 2020
APPEARANCE: Black pour yields a two finger, medium looking, crackly, semi-creamy, dark tan head with good retention. Pitch black body with no real carbonation evident. Head fades to a full, foamy cap leaving nice lacing on the glass. Ring and swirly wisp remains leaving good lacing on the glass.
SMELL: Definite coffee, hazelnuts, vanilla, milk chocolate, butterscotch and a lightly roasted note. Lots of adjuncts.
TASTE: Hazelnut, coffee milk chocolate and vanilla up front. Boozy and some nuts and coffee at the swallow. A medium but lingering finish of nuts, coffee, vanilla, milk chocolate, lightly roasted flavors and lots of alcohol. Kind of too boozy to be enjoyable.
PALATE: Slightly thinner body with higher levels of carbonation. Prickly and foamy on the palate, goes down with a decent burn and finishes mouth-coating. A good deal of heat lingers.
OVERALL: Not quite as good as others in their portfolio. The potential is there, as there are certainly nice characteristics in the flavor and aroma, but the feel is just too carbonated, thin and fizzy to really be enjoyable. It's thin, harsh, boozy and fizzy, which makes it harder to enjoy the character of the flavor. Once it sits in the glass for a an hour or so, it becomes better, but then the booze gets in the way as well. Doesn't live up to its potential, unfortunately.
Jul 04, 2018
Bombelsky from Poland
4.35
/5
rDev
+7.9%
look: 4 | smell: 4 | taste: 4.5 | feel: 4.5 | overall: 4.5
Tan foam that diminishes to a small crown. very good lacing.
Aroma of chocolate, plums and a bread crust.
Flavor is pronounced by dry plums and burnt flavors like coffe and chocolate.
Full body. Oily. Light dry finish with some warm alcohol. Bit of grittiness.
Jun 11, 2018
Alieniloquium from Florida
2.42
/5
rDev
-40%
look: 4 | smell: 2 | taste: 2.5 | feel: 3 | overall: 2
330 mL bottle. Black body. Smells of movie theater butter, alcohol, and chocolate. Tastes of chocolate, butter, coffee, and green pepper. Heavy and boozy. Lots of butter, unfortunately. Disappointing.
Apr 01, 2018
bark from Sweden
3.1
/5
rDev
-23.1%
look: 3.25 | smell: 3.25 | taste: 3 | feel: 3.25 | overall: 3
The colour is black with a brown edge, the low brown head disappears quickly.
The smell got some tartness and notes of chili peppers, chocolate, beef stock and black coffee. Passing hints of vanilla. It reminds me of vanilla ice cream, it is not as rich as I had expected.
The taste is quite bitter with growing sweet notes of milk chocolate, bell peppers, hot alcohol and vanilla beans. Slowly growing chili heat. Medium to full body. The aftertaste got alcohol, cocoa, roasted nuts and some pumpernickel. Passing exotic fruits, rosehips and rum. The finish is quite short, sweet and roasted without any chili flavours.
The carbonation is strong, the small fresh bubbles are short-lived. The liquid is semi-smooth and a bit light for the strength.
Yes, another flavoured imperial stout from Omnipollo. OK, there is chili in this one, otherwise it is mostly like the other ones.
Jan 08, 2018

Dzu from Russian Federation
4.43
/5
rDev
+9.9%
look: 4.25 | smell: 4.25 | taste: 4.5 | feel: 4.5 | overall: 4.5
Poured from 0,33l bottle into pint.
L: pitch black with a weak tan foam head.
S: creamy, vanilla.
T: multi dimensional taste.
F: tight body and low carbonation.
O: incredible one !
Dec 22, 2017

rex_4539 from Greece
4.89
/5
rDev
+21.3%
look: 5 | smell: 4.75 | taste: 5 | feel: 5 | overall: 4.75
L: Jet black color, one finger brown head, superb lacing, nice carbonation.
S: Chocolate, sweet, coffee, vanilla, hazelnut. Smells wonderful.
T: Chocolate, sweet, coffee, vanilla, hazelnut, alcohol. Haven.
F: Thick and dense.
O: Another world-class beer from Omnipollo.
Nov 29, 2017

joaopmgoncalves from Portugal
4.24
/5
rDev
+5.2%
look: 4.5 | smell: 4.25 | taste: 4.25 | feel: 4 | overall: 4.25
Poured to a BrewDog snulip.
A: Body is dense and pitch black. Head is brown and has an awesome retention and lacing. Very good appearance.
S: First aroma incoming is milky chocolate, followed by the peppery profile and vanilla. Coffee is very light to non-existent. Still, very interesting composition.
T: On the entry of the sip, tons of vanilla and milky chocolate and just a small hint of coffee like an affogatto, being really close a morning beverage. In the end of the sip, there's some heat and pepper profile, followed by a coffee and chocolate mild bitterness giving a purpose to everything.
M: Body is high. Carbonation is high and good. Heat is medium. Alcohol is noticeable. Bitterness is mild and perfect for this beer.
O: Not specifically what I thought of this beer, coming from Omnipollo, but it's a great evolution to the breakfast stout now turned an imperial stout.
Nov 29, 2017

JamFuel from Sweden
4.14
/5
rDev
+2.7%
look: 4.25 | smell: 4.5 | taste: 4 | feel: 4 | overall: 4
Pours jet black with low chocolate colored foam.
Smell is sweet and full of chocolate, coffee, cream and vanilla.
Taste very much follows the nose, with just a mild, mild hint of the chilis. Pretty boozy finsh.
Mouthfeel is a bit thinner than Omnipollo stouts usually are, but still good.
Overall, a very good stout by Omnipollo. Not up to the level of some of their other ones, but still good.
Nov 14, 2017

Ciocanelu from Romania
4.25
/5
rDev
+5.5%
look: 4.25 | smell: 4.25 | taste: 4.25 | feel: 4.25 | overall: 4.25
Black color with creamy brown head. Aroma is roasty with vanilla notes and chocolate syrup. Taste is roasty with bitter chocolate, cacao and some acrid bitterness. Medium body with soft carbonation. Overall it's a quite nice imperial stout but a bit boozy for my taste.
Nov 11, 2017
Brush from Omnipollo
Beer rating:
88
out of
100
with
30
ratings