Copper Kettle Brewing Company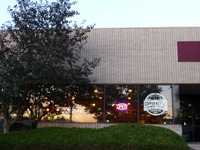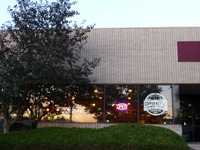 Brewery, Bar, Beer-to-go
1338 South Valentia Street, Unit 100
Denver
,
Colorado
, 80247
United States
(720) 443-2522 |
map
copperkettledenver.com
Notes: They don't have a kitchen, but a food is available from a food truck vendors on weekends. Guests are allowed to bring in any food, or order for delivery.
flexabull from California
3.9
/5
rDev
-3.9%
vibe: 3.75 | quality: 4 | service: 3.75 | selection: 4
Industrial park vibe, more of a working brewery with a small tasting room set up. Fairly nice though, TVs, tall tables, welcoming, with a decent patio out front too.
Quality was above average, I had a taster tray and was pleased with everything I tried. No real standouts though. Selection was nice, they had about a dozen beers with some variety and a couple of unique offerings as well.
Service was generally good, two people were working and they were both pleasant and prompt. It was not really busy so they were fairly eager to help.
Overall, a pretty decent little place. Not somewhere I'd go out of my way to check out though.
Nov 10, 2016
DenverHopHead from Colorado
3.57
/5
rDev
-12.1%
vibe: 3.5 | quality: 3.5 | service: 3.75 | selection: 3.5
Vibe - small bar, but plenty of searing inside and a fair amount outside. Hidden off of Parker road, but the place is decent size with plenty of parking and room for a food truck.
Quality - I'm not in love with anyone of their beers, but nothing I've had is terrible. They certainly have a following, especially with the Mexican chocolate stout.
Service - I can imagine this score would be lower if I had been in during a busy time; there's a lot of room for patrons, but doesn't appear to be a lot for employees, other than in the brewery behind the taproom. Our beer tender/server was friendly and timely.
Selection - about 5 year round offerings, 3 barrel aged and 4 seasonal/rotating; growler fills and bombers available.
Overall - cool enough place, but with so many other options, I'll likely look elsewhere.
Aug 23, 2016

spoony from Colorado
4.25
/5
rDev
+4.7%
A-Copper Kettles is kinda hidden in suburbia in a strip-mall type shopping center 10 miles southeast of downtown Denver. The seating area is pretty small with maybe ten tables and a bank of couches, as well as a very small bar. The vibe is clean, bright, and mellow. The crowd seems to be mixed in age from 20-somethings to middle-aged and there was a friendly golden retriever that patrolled the seating area. There is a medium size patio in the parking lot.
Sel-The beers on offer were all Copper Kettle and they ranged from bourbon-barrel aged stouts to wheat beers on the day I visited. There were about 10 tap offerings.
Ser-Our waitress was great. She was knowledgeable about the beers on the menu, friendly, prompt, and willing to put up with our indecision as we tried to figure out what bottles to order for take away.
Q-I really like the stouts I have tried from Copper Kettle, but the lighter beers and IPAs are merely middle of the road. All the beers I tasted on the day I visited were poured in proper glasses and served at appropriate temperatures.
V-The Copper Kettle prices were in line or slightly above average for the area.
O-I like the darker Copper Kettle beers a lot and the brewery is pleasant. The stouts and barleywines, in particular, are really good, but I don't live nearby, and I doubt that I'll make the 30-minute drive to visit the brewery that often. That is not to say that the brewery is a bad place to be, but I can get most of the beers in bottles and there is nothing about the brewery that makes me want to drive out to the random location to drink there.
Nov 29, 2014
StewShack from Colorado
5
/5
rDev
+23.2%
One of my favorite breweries. Tucked away from traffic. Nice patio. They usually have a great food truck. If not, there are places nearby that will deliver food. The beer is fantastic.
Sep 09, 2014

beatenbyjacks from Colorado
4.37
/5
rDev
+7.6%
vibe: 4.75 | quality: 4 | service: 4.5 | selection: 4.5
Atmosphere - With an outdoor patio now open this place gets a new added feature it was missing before. Have heard people describe as Crate and Barrel and the decorations are great and very relaxing. Open window to see some of the brewery as well.
Quality - now that they have been open long enough they have gotten the quality down pat. An upgraded system will test their quality in the next few months
Service - Depends on the day as this place can get swamped and really busy, but they do a good job of knowing all the regulars.
Selection - Varying with cask, nitro, and CO2 this place has really branched out with variety in the last few months.
Overall - if not for the Mexican Chocolate alone this is a must try location. Off the beaten path, but a great place to search out while visiting Denver.
May 19, 2014
PolhillS from Maryland
3.97
/5
rDev
-2.2%
vibe: 3.75 | quality: 4 | service: 4 | selection: 4
In Denver for a visit and wanted to try a new place. The reviews of their Mexican Chocolate Stout drew to Copper Kettle (it was cold outside). From the outside it looks like a bar, not a brewery tap room. Inside the atmosphere is neighborhood. good neighborhood, with regulars and some family. It's the week before Christmas in Denver.
There is small/medium corner bar with the brewery works visible through a picture window. The floor has tables for two, four, and eight. with a sofa area in another corner. Two large screens with sports (NHL hockey one screen, and NBA basketball on the other). Just across form the bar was a case full of beer mugs from what seemed to be a very appreciative group of regulars who have supported the two year old establishment. A nice environment to have a beer..
I had three beers that evening, the Mexican Chocolate Stout, the Copper Hopper, and the (just tapped) ESB on nitro. All very good beers. All obviously fresh beers. The bartender (maybe part owner) was very hospitable (yes, I was a stranger in town). He gave a little background on the brewery and their beers, and informed of the just tapped ESB. Being alone, the attention was appreciated.
In addition to the three selections mentioned there was two lagers, a black IPA, and Spiced Ale. The Dreaded Brit (an ESB) was to be released the next day. If the ESB that I tested is any indication, the Dreaded Brit should be a quality beer.
There is no food outside of kettle popcorn, but food trucks are scheduled regularly.
Prices for the beer were reasonable at between $4 and $6 a glass, for varying sized pours depending on alcoholic volume and batch size.
All in all a very nice time.
Dec 22, 2013

carteravebrew from Colorado
3.94
/5
rDev
-3%
vibe: 3.5 | quality: 4 | service: 4 | selection: 4
A nice tap room with a good selection. It's a little too modern for my personal taste, especially since I think they're going for the "neighborhood pub" atmosphere; just doesn't really have that kind of homey feel to it, but that's okay. It's clean, and everyone seems in great spirits while there. There's ample seating and usually food trucks outside, which is a great touch for a place that doesn't offer its own food menu. Good to see a place specializing in a lot of German beers and lagers. The Mexican Chocolate Stout is something special.
Jul 06, 2012

SudsTerkel from Colorado
4.5
/5
rDev
+10.8%
vibe: 4.5 | quality: 4.5 | service: 4.5 | selection: 4.5
Denver's beer scene is flourishing because of outlets like the CKBC. The brewer - forgot his name - is an alumnus of Dry Dock and has been operating for a year. In fact, I got to the CK on the day they were celebrating their 1st anniversary. In recognition of the day, they had a excellent ESB on, a Black Quadrippel as well as their regular offerings - a pale ale, stout and a amber. I had the ESB, the Quad and the amber, which were all rich and satisfying brews. The other patrons are neighborhood folks, all good natured and appreciative of good beer. I'll readily return.
May 31, 2012
StonedTrippin from Colorado
4.14
/5
rDev
+2%
vibe: 4 | quality: 4 | service: 4.5 | selection: 4
newish brewery east of denver. small and unassuming, but after trying their double british black ipa at the bicycle cafe this week, i had to check it out. place is quaint, smallish, and set up like a cafe. some couches and a bunch of round tables in the middle. small copper elbow bar in the back facing the tanks. low lighting, 7 beers on tap and one on cask. the beers were all good, with the mexican chocolate stout as the standout in my mind. service was very friendly, as all 3 people working remembered our names every time they came over just from checking our ID's. food truck out front on a friday evening, also cool to order other food as come people had pizza coming in. good mix of patrons, good energy. they had a deck of cards on each table which was fun, and i think i saw jerry garcia there enjoying a pint. also they had a big united states map near the restrooms and encouraged you to pin where you hail from, which was neat to see. overall a very friendly place off the beaten path a bit, but absolutely a great place to spend an evening drinking craft beer.
May 19, 2012

mactrail from Washington
4.36
/5
rDev
+7.4%
vibe: 4.5 | quality: 4.5 | service: 4.5 | selection: 4
We enjoyed a summer evening bike ride to this place. To me, it's a more pleasant beer way to taste beer than 90% of the bars and joints. A neighborhood feel, wide variety of customers, and the owners are both friendly and totally knowledgeable. On the way back from the restroom I watched the two brewers checking a new Schwartzbier with a good old-fashioned hydrometer. The bar itself faces big windows into the brewery. Big windows all along two other walls give the place an airy feel.
The beers cover a wide range of styles, from a light summer beer and low alcohol German beers, to the seldom seen Roggenbier (my favorite) and the intensely spiced Mexican chocolate stout. Tasters are available, and others are served in pints or 10 oz tulips depending on strength.
I hope this is a trend, if people can make money on a modest brewery and create a nicer taproom. The brewer and wife are the nicest people, and I wish them well too.
Jun 25, 2011

Rayek from Colorado
4.21
/5
rDev
+3.7%
vibe: 3.5 | quality: 4 | service: 5 | selection: 4
Copper Kettle is slightly off the beaten path in a small office park on the edge of SE Denver. From the outside, it's your basic glass and concrete box. Inside; however, it has a nice tap-room meets coffee shop atmosphere with its mix of tables and sofas. The bar is at the back and looks out into the brew house. It's small and seats perhaps 10 people.
I was here with four friends on a lazy Saturday. We were pretty much it for patrons, so we got to have good chats with the brewmaster Jeremy and his wife Kristen. Jeremy gave us a tour of the brew house. At the moment, they have a tiny capacity, but room for potential expansion.
I did a full flight of tasters before settling on beers to have glasses of. The beers I had were good to very good, with nothing that blew me away. The five of us came away feeling the best of the lineup were the Saison, Helles and the Roggenbier.
Jeremy and Kristen have a nice little shop going here. I wish them the best of luck and will be back.
May 08, 2011

Domingo from Colorado
4
/5
rDev
-1.5%
vibe: 4.5 | quality: 3.5 | service: 4.5 | selection: 4
This is a new (as of 4/11) brewpub right where Aurora and Denver meet at Parker and Mississippi.
They have a dozen or so tables, an L-shaped bar and some couches surrounding a coffee table that looks almost like someone's living room. There are beer lists and decks of cards on every table, and there are several large TV's as well. Looks like they're definitely planning ahead as the atmosphere feels very home-like already.
There isn't any food at the moment, but they do have bowls of pretzels and a cooler of other drink options for those who aren't necessarily just wanting beers.
The bartender was ironically the head brewer's mother – and she was great. Very friendly and was admittedly still getting used to the job. We were able to get the background on the place and what went into everything, which was definitely an interesting story.
On to the beers. They seem to be shooting for session styles with an emphasis on German brews at the moment. The night we arrived they had a helles, dunkel, spiced wheat (American-style), altbier, copper pale, and a saison. While the styles weren't (intentionally) super strict, everything was good. The alt was spot-on, the American spiced wheat was surprisingly good, and while the dunkel was a little non-traditional it was still extra tasty. Everything but the saison was floating in the 5%-5.5% ABV range as well, meaning you don't have to ration your servings as much. Nothing absolutely blew me away, but at the same time I'd happily take home a growler of anything they had, too.
They also have some more "extreme" offerings on the way including a Belgo-Roggen and a DIPA, too. That said - I tend to lean toward the session styles and I don't mind the current line-up one bit.
Prices were pretty standard and they offer growler fills and a mug club (free for now) to get larger sized beers at normal price in the future.
The atmosphere is about as good as you could want, and I think they're dedicated to keeping things going.
As long as they don't let anything slide – this place likely has a bright future. It's in a spot that isn't overrun with other brewpubs and they're doing the right things.
EDIT: This place keeps getting better. They've added additional (good) beers, they have events planned, and I even think they've made some recipe tweaks for the better already. Plus, there are food trucks here pretty regularly now, too. Did I mention that the Mexican Chocolate Stout might arguably be the best new beer in the Denver area? The CK is easily my favorite of the new breweries in town.
While I tend not to mess with scores, I'm on the verge of actually giving them a bit of a boost. They're doing some REALLY good things right now!
May 03, 2011
FrankenBeerStein from Colorado
4.3
/5
rDev
+5.9%
vibe: 4 | quality: 4.5 | service: 4 | selection: 4.5
This is a brand new tap room that opened up very close to my apartment. At the time of this review, they have been open for two weeks. It's run by a husband and wife team, and both are very approachable and friendly. The place looks like it can handle maybe 40-50 people comfortably, with couches set up as well as the standard bar or table seating. They put out palate cleansing pretzels when we were there, and have decks of playing cards on each table. Two large TV's round out the entertainment, as well as a large window into the brewing area.
On to the important part...the beer. They have four year round taps and 4 rotating ones, according to the menu. You can get pints/growlers, but I went for what I normally do when hitting a place for the first time...the taster flight. Bad for beer reviewing, but it does give you a nice sense of what's being offered. My flight had a Helles, Summer Ale, Dunkelweissen, Saison, Copper Ale, and an Altbier, and all were pretty tasty. I am looking forward to trying out the Roggenbier and the Mexican Chocolate Stout as well next time I'm back in.
Prices seemed to be pretty standard for the smaller tap rooms. A little more expensive than the bigger ones who have expanded enough to cut prices, but not overpriced, and it was worth what you got, in quality.
May 03, 2011
Copper Kettle Brewing Company in Denver, CO
Brewery rating:
3.93
out of
5
with
907
ratings