Region X

3 Floyds Brewing Co.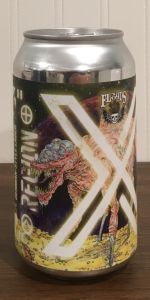 Rate It
Beer Geek Stats
| Print Shelf Talker
Style:

ABV:

6%

Score:

Avg:

3.94

| pDev:

6.6%

Reviews:

14

Ratings:

From:

Avail:

Rotating/Seasonal

Wants

Gots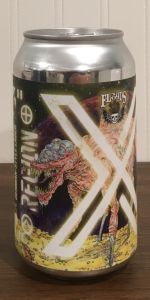 Notes:
A smooth and crisp German-style lager. Lightly hopped with traditional noble hops and brewed slightly stronger than other light-colored lagers to help us get through the cool spring nights around The Region.
feloniousmonk from Minnesota
3.77
/5
rDev
-4.3%
look: 4 | smell: 3.75 | taste: 3.75 | feel: 3.75 | overall: 3.75
Have I had a lager from Three Floyds before? An Imperial Pilsner. And that's it. IPAs, pale ales, saison, double IPA, black ale, stout, Berliner weisse, Scottish ale, barley-wine, all the styles of the rainbow, but no other lagers. So, let's drink it.
Crystal-clear, bright golden, large ivory head, swiftly collapsting. Looking good.
In the nose: Clean, slightly grainy, lightly floral, wide-open and un-troubled.
In the mouth: Just a kiss of the hops, here. More clean, quite crisp, a touch of fruit and grain in the taste. Slightly sweet. Super smooth. Expert balance. Lightly toasty malt. Altogether pleasing.
Oct 17, 2020

BB1313 from Ohio
3.61
/5
rDev
-8.4%
look: 4 | smell: 3.5 | taste: 3.5 | feel: 3.75 | overall: 3.75
Canned on 2/13/20. 16oz can poured into a tulip. Pours golden with a subtle haze and has bubbles racing upwards; creamy eggshell white that falls slowly leaving great thick retention and sticky lacing. The aromas are basically what you would expect from a lager. Some grains, crackers and fresh bread. Subtle floral and citrus notes. Malts are there. The flavors follow the nose. More bread and crackers. Lots of fresh dough. There's a decent amount of caramel. Some corn. Hints of orange in the finish. Subtle hints of fresh bread. Moderate to low bitterness. Moderate sweetness. Solid malt backbone. Alcohol goes unnoticed. Mouthfeel is medium-bodied with moderate to active carbonation. It's sharp, very fluffy, smooth and easy to drink.
This is a solid lager. It's basically what you would expect from the style, more or less. It's not flashy but it's not supposed to be. It might not be my new personal favorite lager, but it's still enjoyable stuff. Not bad at all.
Jun 17, 2020

barnzy78 from Illinois
3.63
/5
rDev
-7.9%
look: 4 | smell: 3.5 | taste: 3.5 | feel: 4.5 | overall: 3.5
16oz can
Date stamped 02/13/20
L: golden; frothy white head
S: pale malt, honey, floral & spicy hops
T: doughy pale malt, earthy/grassy/spicy hops, floral honey
F: medium but nice and creamy, moderate carbonation, balanced finish
O: enjoyable lager here
Jun 05, 2020

Victory_Sabre1973 from Minnesota
3.73
/5
rDev
-5.3%
look: 3.75 | smell: 3.75 | taste: 3.75 | feel: 3.5 | overall: 3.75
Pours a nice clear golden color. 2 finger white fulffy head. Head retention is decent. Some lacing on the glass.
The nose is a sweet malty aroma. Not too strong, but pleasing.
Taste - hmmmmm. Not too sure what I'm thinking about this. The flavor is very light. It kinda has like a cider crisp flavor to it, if that makes sense. Not a cider, of course. Slightly sweet.
Somewhat bubbly. Body is what's expected.
Interesting beer.
Apr 19, 2020

jkblr from Indiana
3.97
/5
rDev
+0.8%
look: 4.5 | smell: 3.75 | taste: 4 | feel: 4 | overall: 4
16oz undated can poured into a tulip pint glass at just above fridge temp, no ABV listed on label. This is a first quarter 2020 release for 3F so it's fairly fresh. The beer pours bright gold in color with sticky off white head. The head recedes to a thin layer of bubbles and leaves plenty of lacing. The aroma is pale malt, light lager yeast and barely there floral hops. The taste is pale malt first with earthy, floral flavors coming out in the middle before a mild to moderate final bitterness. The mouthfeel is medium to thin bodied with average carbonation and a dry finish. Overall, very good. This is very close to style (a bit hoppy / bitter) to my taste. Very pleasant and enjoyable lager.
Mar 23, 2020
BEERchitect from Kentucky
3.75
/5
rDev
-4.8%
look: 3.75 | smell: 3.75 | taste: 3.75 | feel: 3.75 | overall: 3.75
Getting back to our brewing roots, the brewers at 3 Floyds turn their attention to the Duntmunder styled lager from Germany. With a light hopping rate and a minerally crispness, they show that they are much more than a brewery of hop bombs.
Pouring a pale gold, slightly hazy appearance, the well capped lager greets the nose with an abundance of floral, grassy and grainy scents. Its bready sweet upstart is light with honey, fresh baked bread and the pilsner-esque character of lightly kilned grain.
As the malt flavors gently stew on the middle palate, the floral hops turn slightly grassy and herbal with the strong assertion of lemongrass, straw and fresh grass clipping highlighting the way. Gentle flavors of lemon and apple carry a mild mannered sulfur character into the late palate where a sharp, grassy and peppery taste of lemon pepper, parsley and light mint await.
Medium bodied for lager but light in its character overall, the elevated hop character of Region X is more pronounced than is standard for the style and its slight mineral brine is quite hidden. Non descript in its highly Germanic taste, 3 Floyds show that they can't get away from their own hoppy roots after all.
Mar 21, 2020

ovaltine from Indiana
4.1
/5
rDev
+4.1%
look: 4 | smell: 4 | taste: 4.25 | feel: 4 | overall: 4
Pours a beautiful golden color with an off-white head, there are noble hop aromas and loads of bready malt notes.
The bready malt notes are dominant on the taste as well, but the noble hop flavors keep things well in check. This is a really nice example of the style, and a beer I'd drink regularly if it was in the Three Floyd's rotation.
Mar 14, 2020
thebeers from Pennsylvania
4.05
/5
rDev
+2.8%
look: 4 | smell: 4 | taste: 4 | feel: 4 | overall: 4.25
Syrupy gold with modest effervescence and just under two fingers of creamy, off-white head. Good retention and decent lacing.
Sweet, bready aroma with a little sulfur beneath.
The taste follows closely. The sweetness is more doughy than anything, although there is a little minty-lemony note. More of the sulfur and mild bitterness is for balance, giving an almost stoney, mineral-like finish.
Full bodied, almost chewy feel. Just enough carbonation to keep it lively.
A very well-made lager. Appropriate to style, it has a little more heft than quaffability.
Mar 14, 2020

Hopheadjeffery from Illinois
3.57
/5
rDev
-9.4%
look: 3.75 | smell: 3.5 | taste: 3.5 | feel: 4 | overall: 3.5
Tasted in a Spiegelau lager glass from a one pint can on March 6, 2020. Looks and tastes like a typical export lager minus the green bottle and skunky aroma.
Mar 07, 2020

drdiesel9483 from Ohio
3.79
/5
rDev
-3.8%
look: 4 | smell: 3.75 | taste: 3.75 | feel: 4 | overall: 3.75
Look - Standard larger look, pale yellow clear with a white head
Smell - earthy grainy biscuit with a little honey
taste - liquid biscuit and honey. Slight bitter lemon
Feel - medium body with a medium light carbonation
Overall - Not a bad beer.
Mar 05, 2020
c014572 from Illinois
4.12
/5
rDev
+4.6%
look: 4 | smell: 3.75 | taste: 4.25 | feel: 4.25 | overall: 4.25
This is an exceptional example of a german lager. Noble hops balance perfectly with a clean crisp malt backbone. I could drink this all day long. Exceptional beer from a great brewery.
Feb 29, 2020
Oh_Dark_Star from Washington
4.43
/5
rDev
+12.4%
look: 4.25 | smell: 4.25 | taste: 4.5 | feel: 4.5 | overall: 4.5
L: Lemon gold. Slight translucence.
Oily bubbly cap fades to an ivory wisp with spotty lace.
S: Lager yeast with little funk, biscuit malt, honey dominant, lemon rind and citrus.
T: Follows nose with more hop and lemon rind bitterness and a reasonable sweetness. Drier finish.
F: Light medium body with some perceptible viscosity and great carbonation.
O: A wonderful brew, damn near a cross with a mead, but I liked it. Holds up extremely well. I checked the canned date afterward and nearly fainted, 6/21/19!
Dec 31, 2019
FBarber from Illinois
3.63
/5
rDev
-7.9%
look: 3.75 | smell: 3.25 | taste: 3.75 | feel: 3.75 | overall: 3.75
Pours a clear crisp golden color. Thick two finger frothy white head dissipates steadily leaving no residual head.
Aroma is really subdued - just some light grain notes, hints of white bread. Not much else going on there.
Taste follows the nose with notes of light grain, white bread, slight grassy hop notes with a touch of spiciness. Actually petty well done.
Light, crisp, drinkable, with a bone dry finish. SO much so that the flavors just kind of die right off the palate. Crisp prickly carbonation.
Overall a nice drinkable lager from FFF. Not a great example of the style, but on its own merits its a nice beer Id happily grab again.
Sep 10, 2019

Sabtos from Ohio
3.34
/5
rDev
-15.2%
look: 3.5 | smell: 3.25 | taste: 3.25 | feel: 4 | overall: 3.25
Semi-hazy orange-amber with a soft, fluffy white collar and thin film.
The pillowy, full body is light in flavor with your typical lager notes, which is surprising for FFF. Nothing overboard, with lightly bready, floral and herbal characteristics.
May 22, 2018
Region X from 3 Floyds Brewing Co.
Beer rating:
87
out of
100
with
44
ratings